From September 1st until september 20th RAF Waddington was the temporary home of Italien, Israeli and German fighters participating in the COBRA WARRIOR exercise.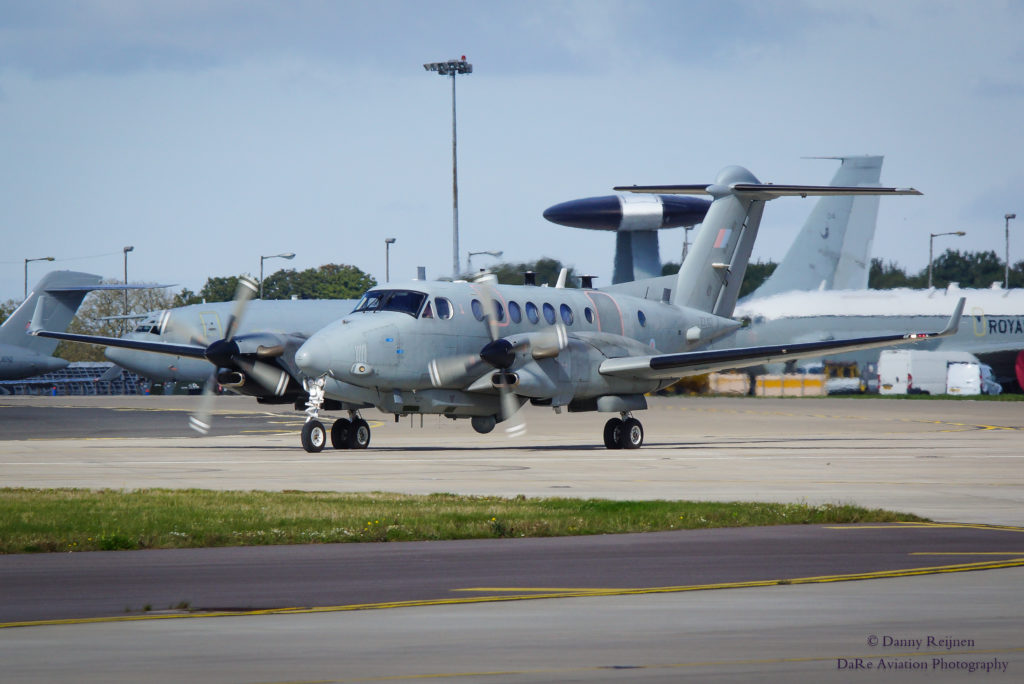 Normally RAF Waddington is the RAF's Intelligence Surveillance Target Acquisition and Reconnaissance (ISTAR) hub and is home to a fleet of aircraft composed of the Sentry AEW1, Sentinel R1, Shadow R1, RC-135W Rivet Joint and operating base for the RAF's MQ-9 Reaper.
Formerly named Exercise CQWI (Combined Qualified Weapons Instructor), this annual exercise is the RAF's largest collective-training exercise. The exercise developed the tactical leadership skills of aircrew and supporting elements within a complex air environment.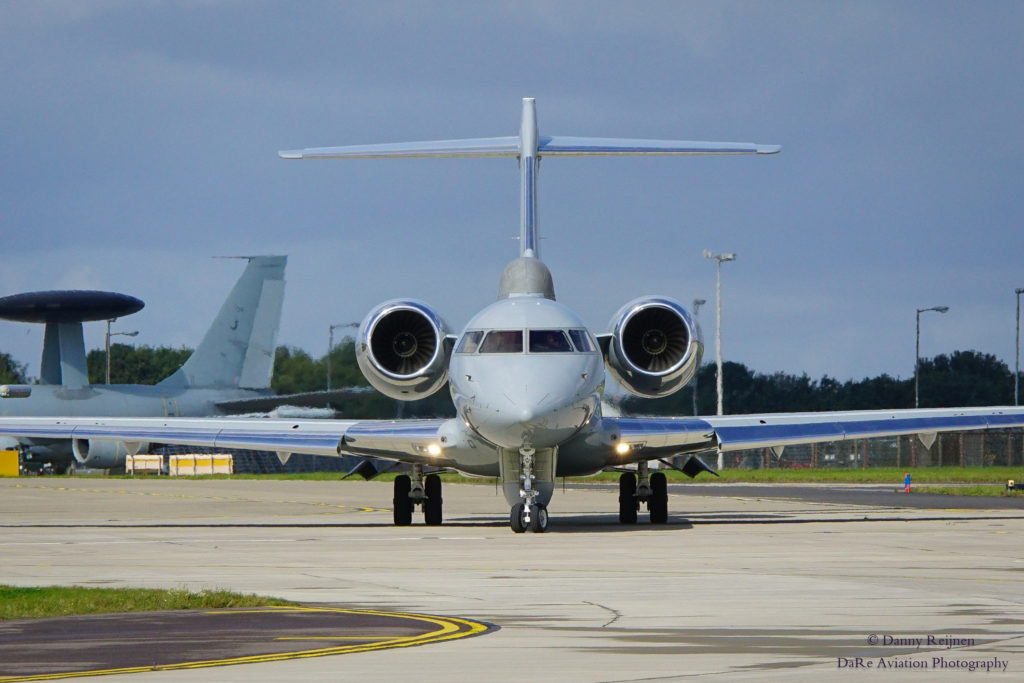 The Exercise Director, Group Captain Robert Barrett said:
"The RAF welcomes the participation of our Air Force colleagues from other nations and we welcome the opportunity to train alongside all of the participating nations' forces on this challenging exercise."
The exercise has seen the participation of several foreign air forces in the past, including Saudi Arabia in 2015, Germany in 2016 and Italy in 2018.
Special participants during this exercise were the F-15's from the Israeli Airforce. The aircraft deployed from Tel Nof to RAF Waddington consist of 3 F-15 "C" Baz and 4 F-15 "D" Baz fighters as well as a KC-707 Re'em tanker and C-130J Hercules.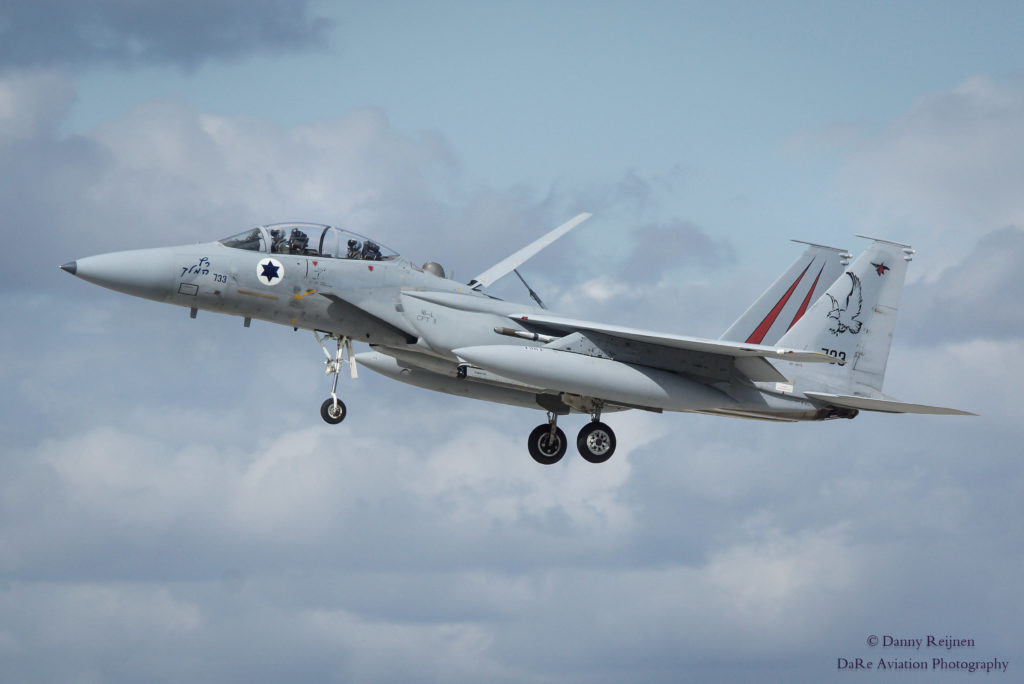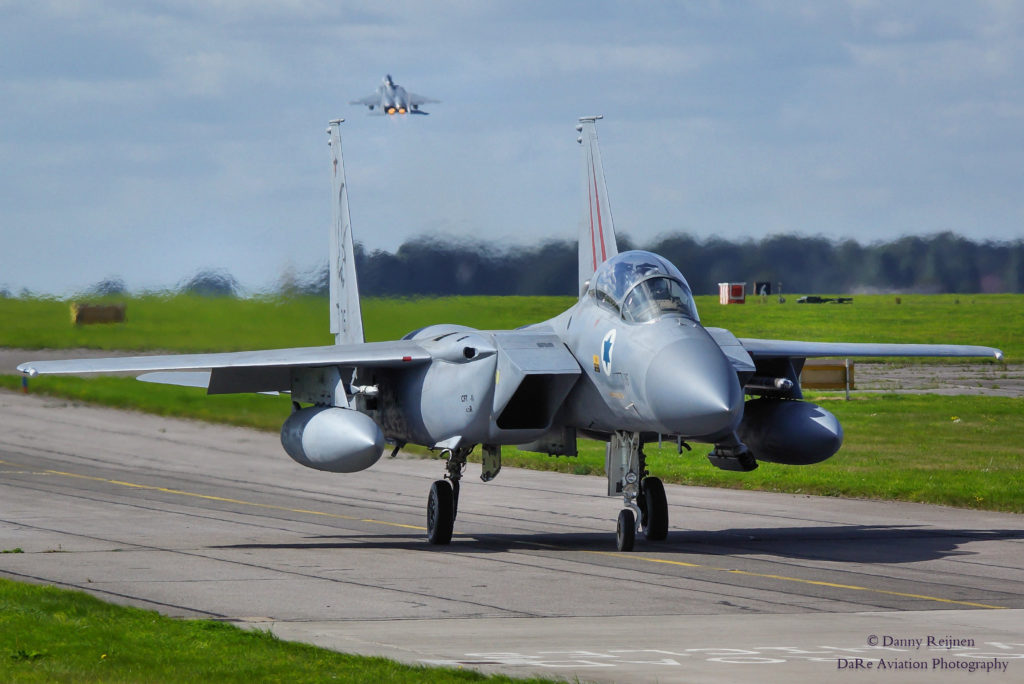 "We are happy and proud to participate in the "Cobra Warrior" exercise. This is the first time IAF fighter aircraft are deployed to and flying in Britain. The deployment will help improve IAF readiness and capability. We view this exercise as the highest standard of training, an excellent opportunity for mutual learning and bolstering cooperation between partners."
Brigadier General Amnon Ein-Dar
The Israeli Air Force Head of Training and Doctrine Directorate
"The cooperation with England over the years, and especially this past year, have gotten warmer and stronger," Ein-Dar said, adding that the two air forces have taken part in several joint drills, including in June when Israeli F-35i fighter jets from Israel, the US and UK conducted training flights over the Mediterranean Sea in the Israeli aircraft's first-ever international exercise.
RAF pilots took part in Israel's Blue Flag international exercise in 2017, but as spectators, not with their own aircraft. The British air force may fully participate in the upcoming Blue Flag exercise in 2020, which would be the first time RAF pilots openly flew in Israeli airspace.
The Italian airforce and German Air Force participated with the well known Eurofighters and together with the Israeli's they joined aircraft from the United States Air Force flying with F-15's flying from RAF Lakenheath and B52's from RAF Fairford and furthermore the Royal Air Force was flying from Marham and Coningsby with F35's and Typhoons.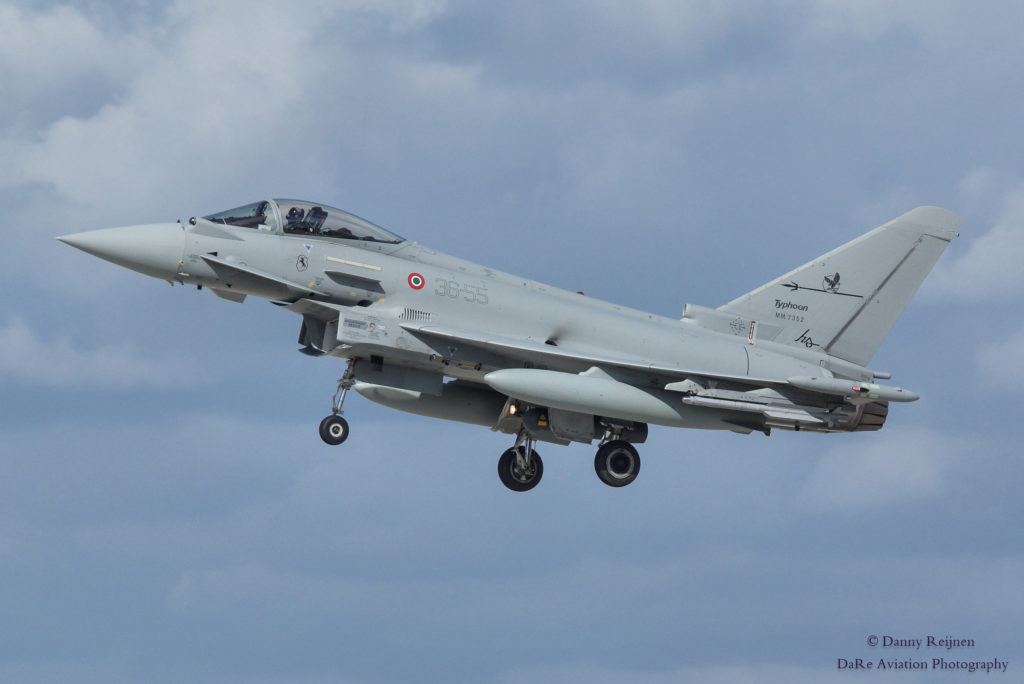 "We are honoured to participate again in this very demanding and well organised international exercise. It will be a chance to fly with a selection of the best Weapon Instructors of the participating countries. Sharing our experiences will mutually increase our capabilities."
Colonel Urbano Floreani
The 4th Wing Commander, from the Italian Air Force
Cobra Warrior 2019 has come to an end but with all lessons learned in combination with very good cooperation between all participating units resulted in some rumours that international participation for Cobra Warrior 2020 could well increase further. Time will tell.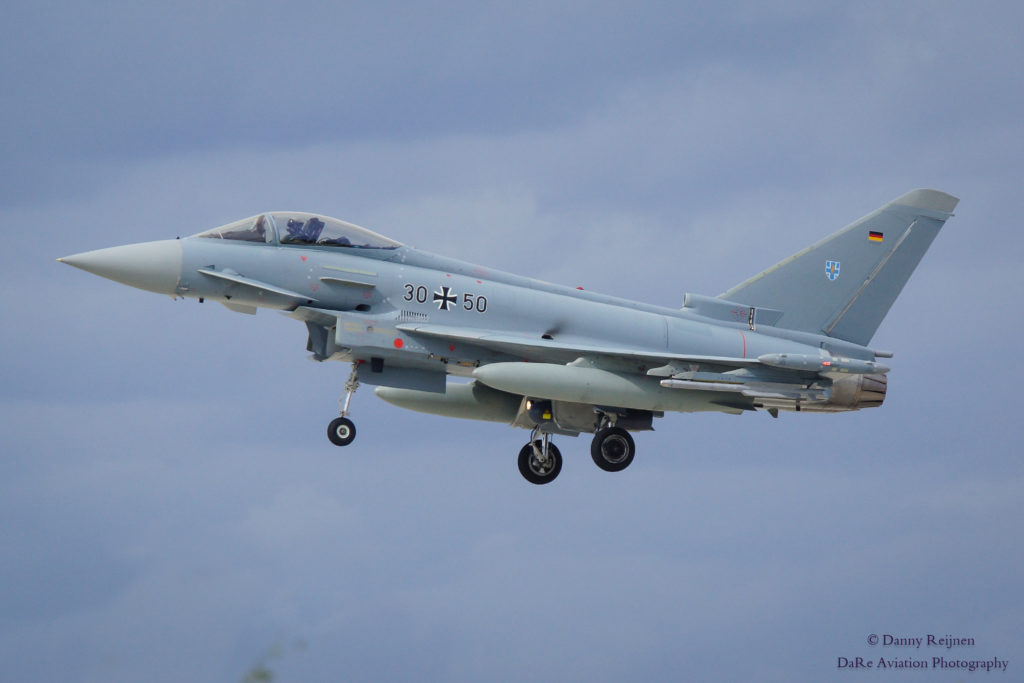 Participating aircraft :
EF2000s Luftwaffe : 30+47, 30+50, 30+51, 30+56, 30+64, 30+65,
30+73, 30+74, 30+88, 31+20 (all JG73)
F-2000s A.M : MM7311/4-55 (4 Stormo/IX Gruppo)
MM7552/36-55, MM7353/36-56 (36 Stormo / 12 Gruppo)
MM7321/37-12 (37 Stormo / 18 Gruppo)
F-15C IAF : 583, 810, 818 (all 106 Squadron)
F-15D IAF : 706, 715, 733, 980 (all 106 Squadron)