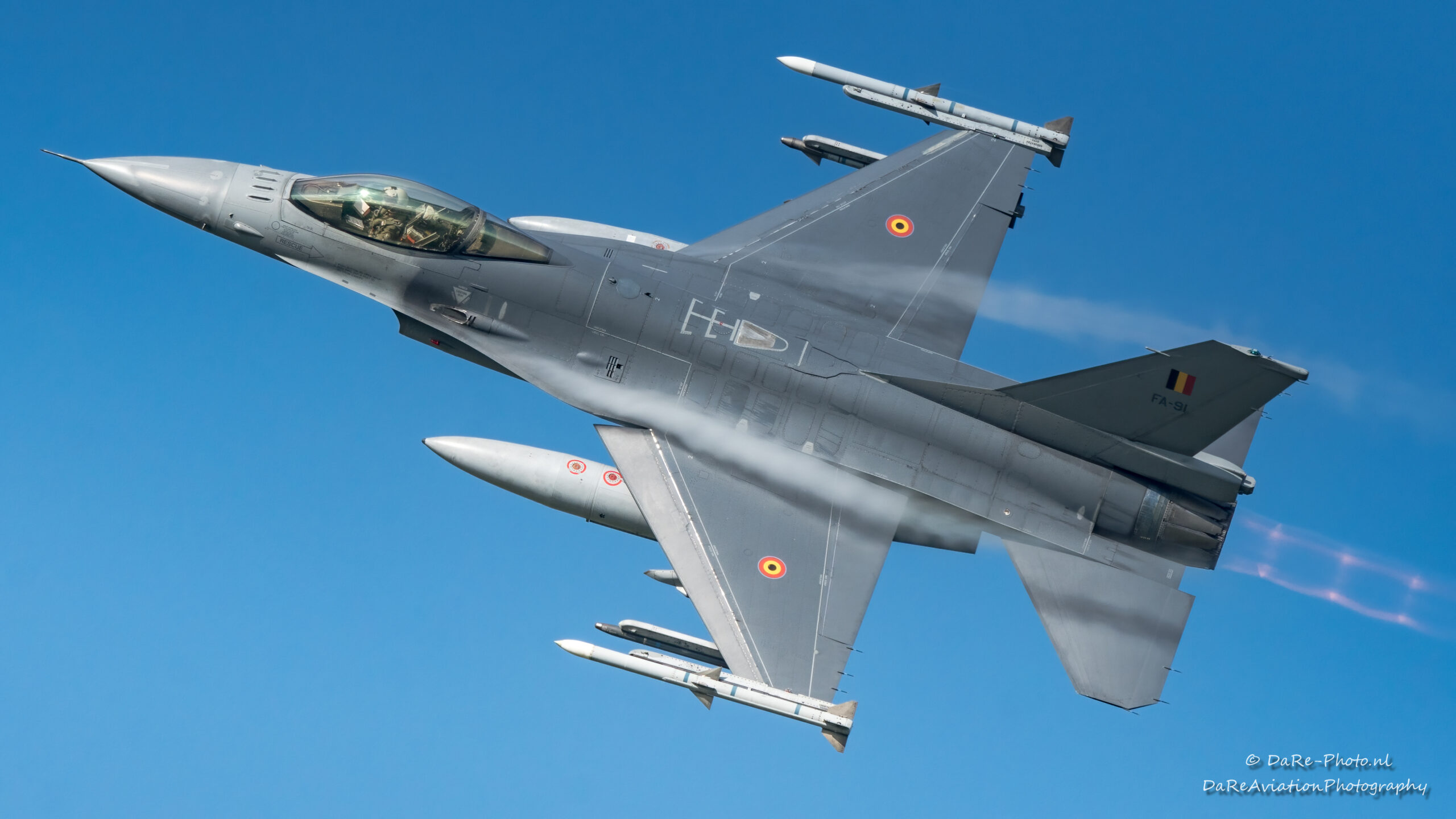 On May 3rd 2021, the Weapon Instructor Course 2021, named Banzai, exercise started at Leeuwarden airbase, situated in the northern part of the Netherlands and home of the 322sqn flying the F-35A. The Weapons Instructor Course (WIC) is the training course for weapons instructors, intended for the most talented and experienced pilots and officers. Every squadron that works with weapons has one or more weapon instructors. He or she determines the tactics that must be followed, to carry out a particular job. Moreover the weapons instructor is also a source of information for other colleagues.
Until the end of October, this biannual course took place at Leeuwarden Air Base. However not only fighter pilots are trained to Weapon Instructor, but also C-130 Hercules pilots. Furthermore, operators of the Patriot anti-aircraft missile, intelligence officers and 'Air Battle Managers' also participated in the course. The 2021 course, which began in May, consisted of 22 students: seven F-35 fighter pilots, three of whom are from Norway together with six F-16 fighter pilots, two Dutch and four Belgium. In addition, five intelligence officers, three C-130 transport pilots, two combat leaders and two Patriot specialists are participating.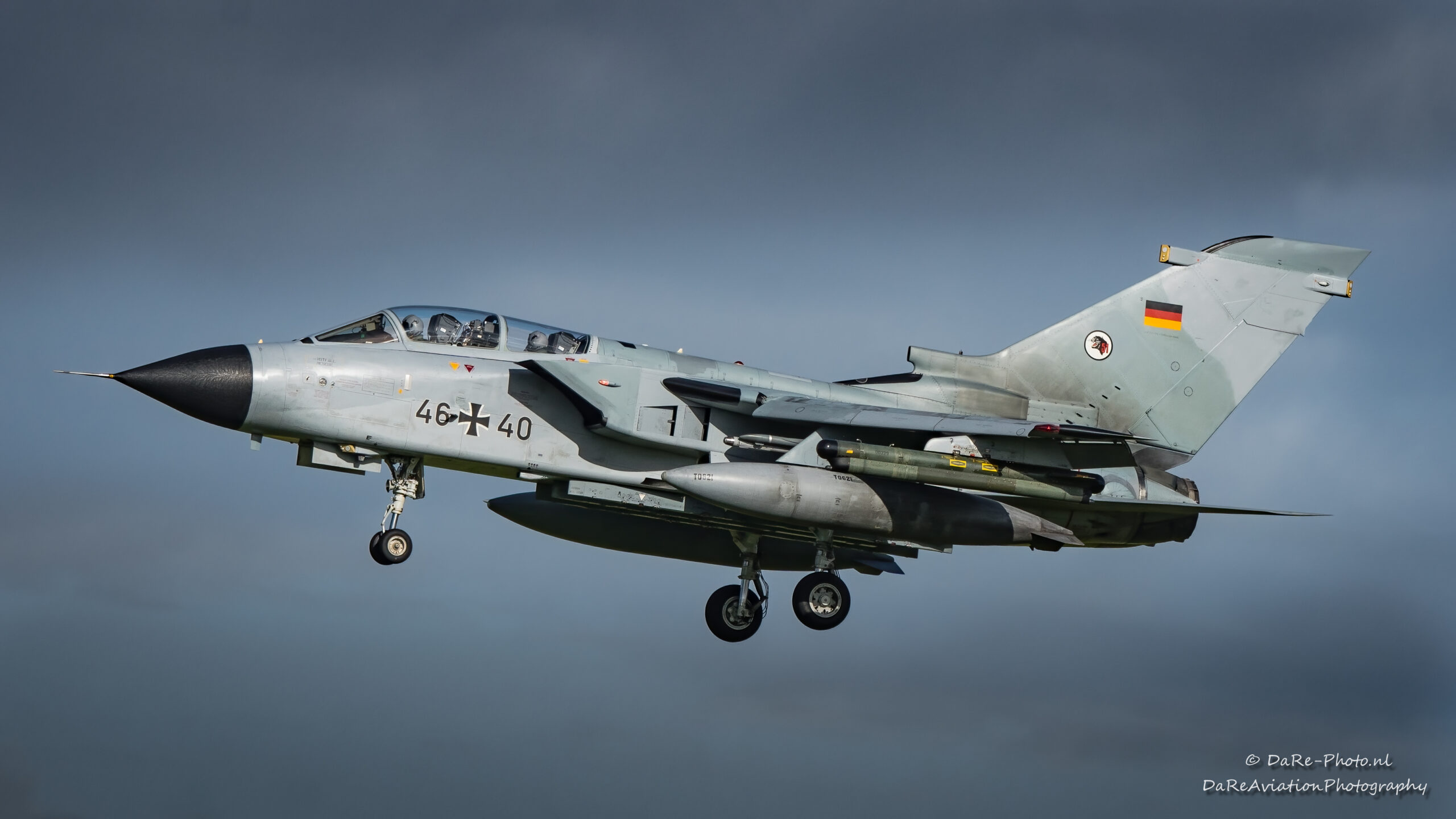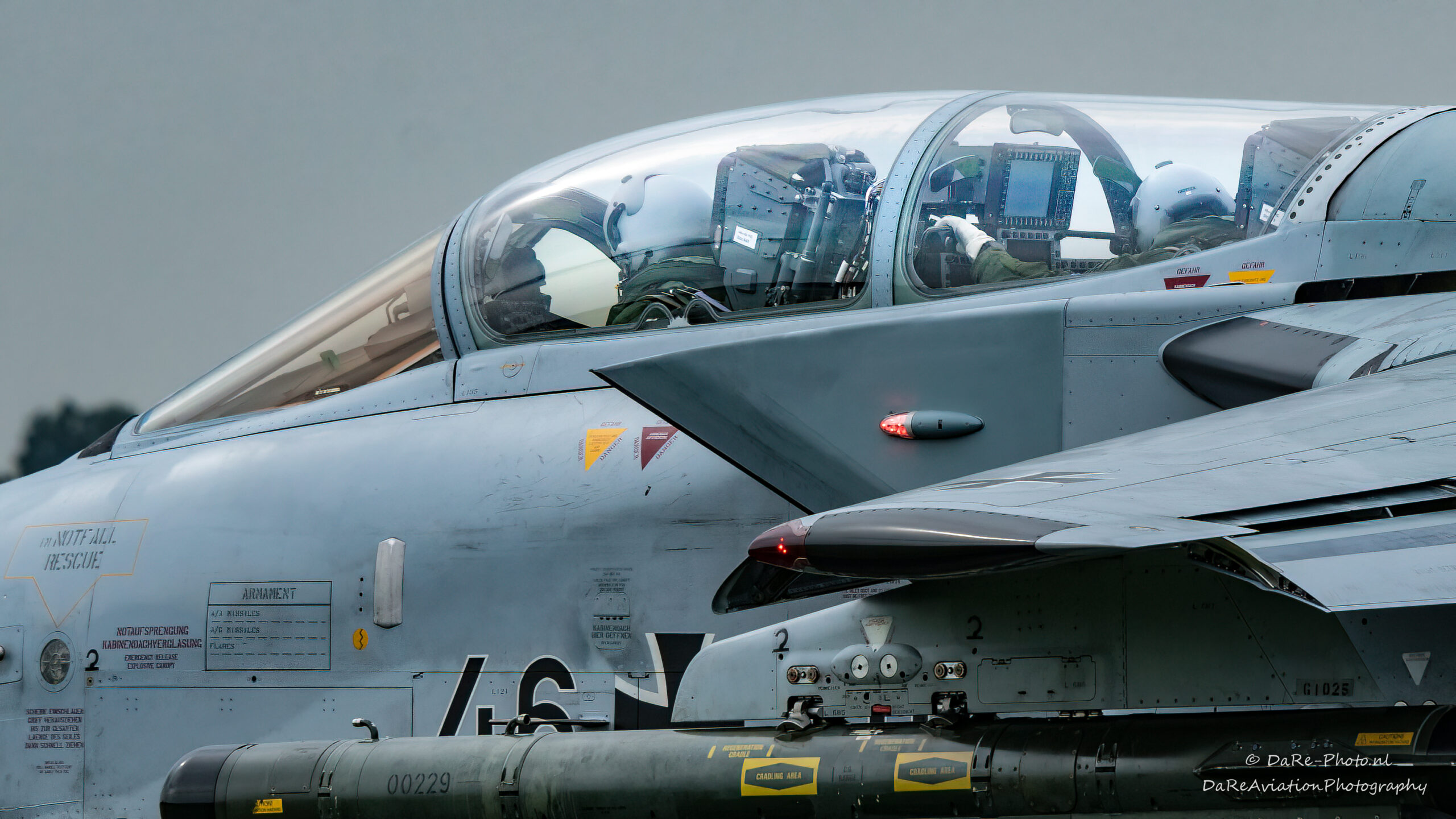 In most cases, the pilots nominated to participate are considered among the best within their field of work.
We get already extremely well-trained people and make them better in six months," states Major Cribs. Major 'Cribs' is commander of the Weapon School and F-35 pilot. "The idea is that participants can transfer the knowledge and skills they gain here, to other colleagues. We teach them how to instruct and the best way to transfer knowledge. Within a squadron, the weapons instructor is the specialist in the field of tactics and deployment of certain weapons."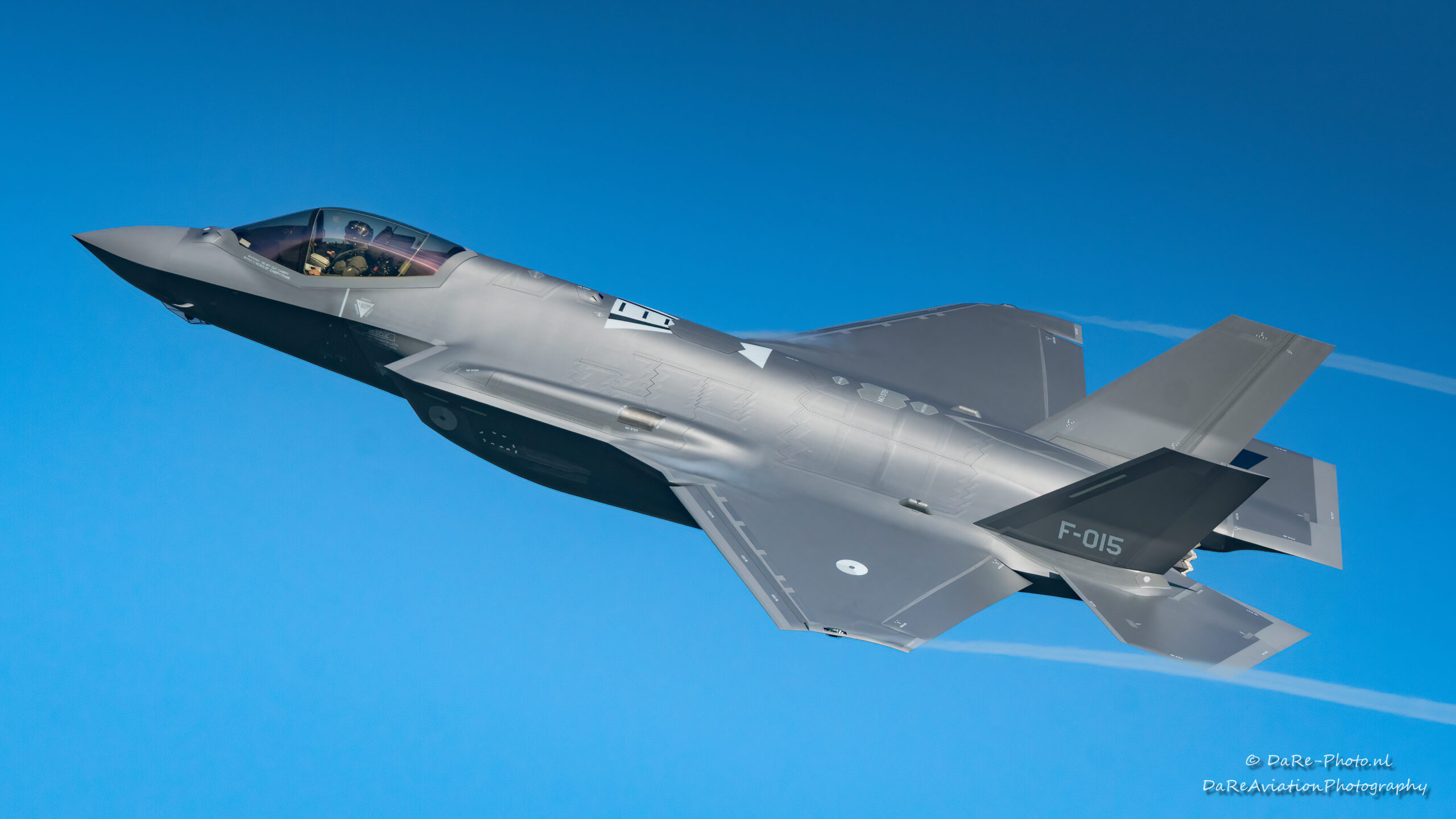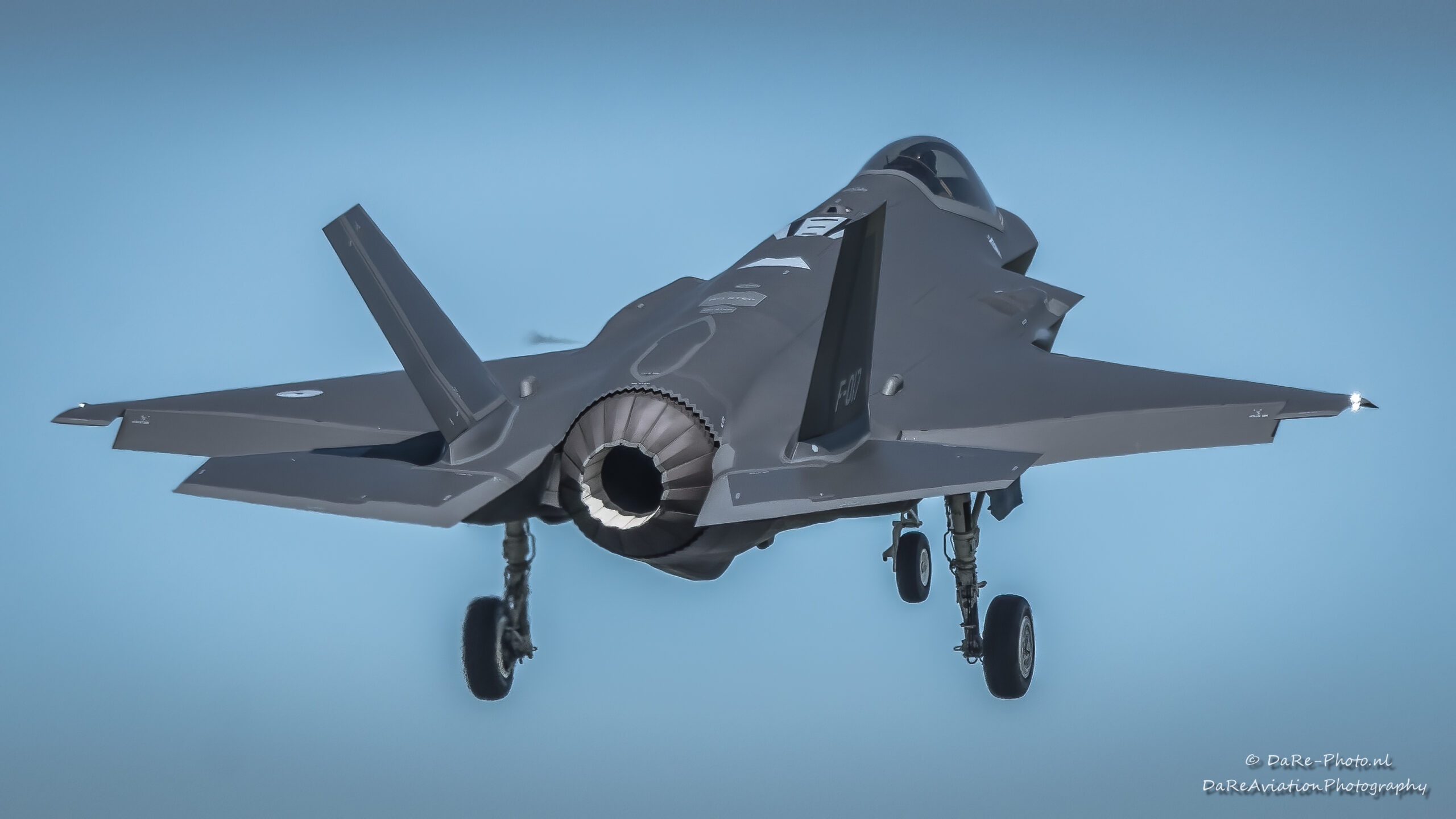 The WIC was divided into three blocks. Firstly, the focus is on expanding knowledge of tactics and weapon systems. In addition, exercises are held in increasingly large air battles. The second phase focuses on attacking ground targets. The third and final part focuses on expanding leadership skills. Students led, plan and conduct flight operations with large formations of various types of combat and support aircraft. In this third part, all lessons learned come together in a final exercise.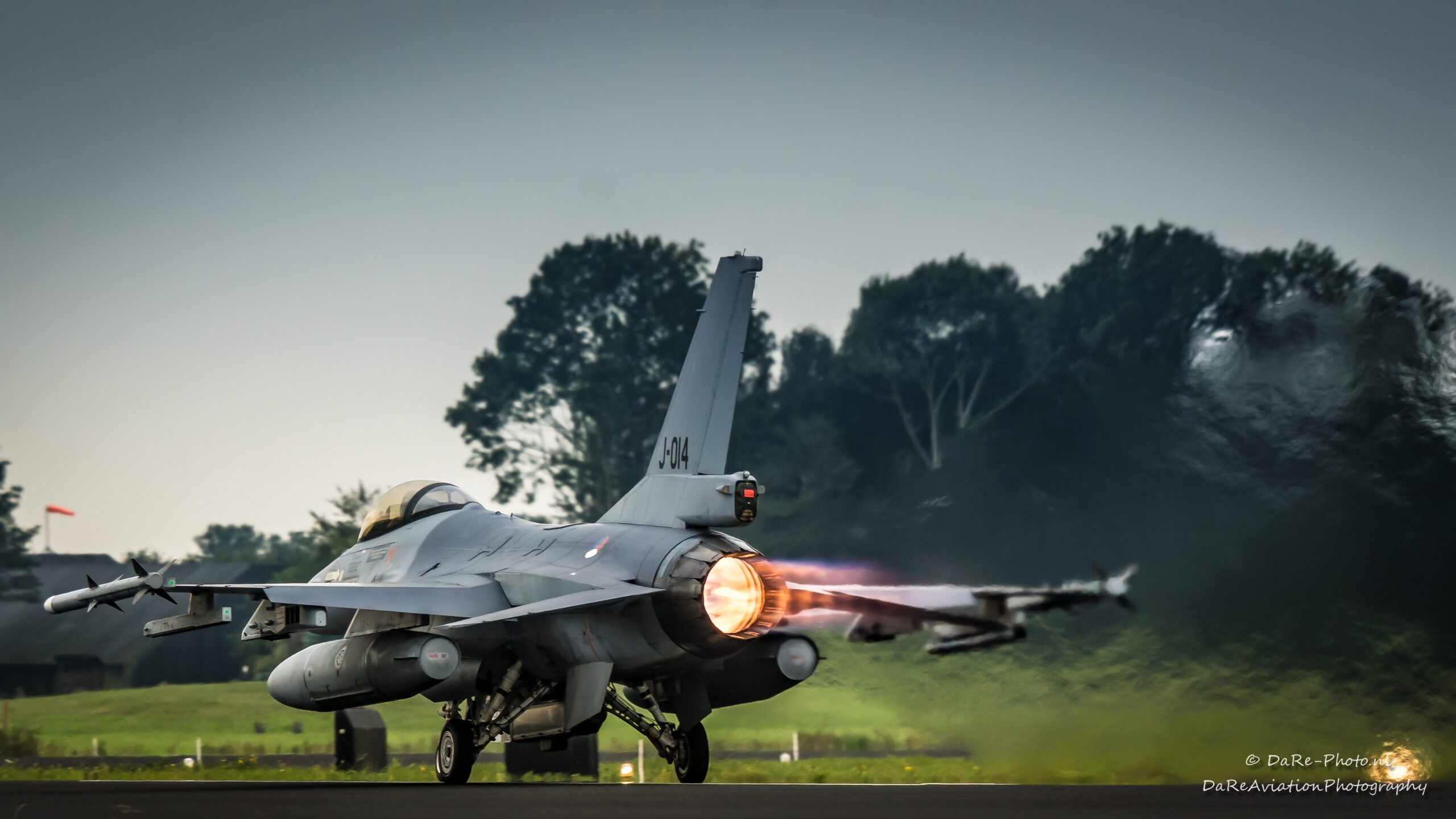 However, the WIC can be considered more than just a train-the-trainer course. Major 'Kliko' is an F-16 pilot and Deputy Commander WIC: "Within the Air Force, many people think that the WIC is a tactical course. However, developing good leadership skills is just as important. It is actually a leadership course disguised as a tactical flying course. We also spend a lot of time developing non-technical skills. This skill differ from planning operational missions and working with other divisions to people skills and personal development."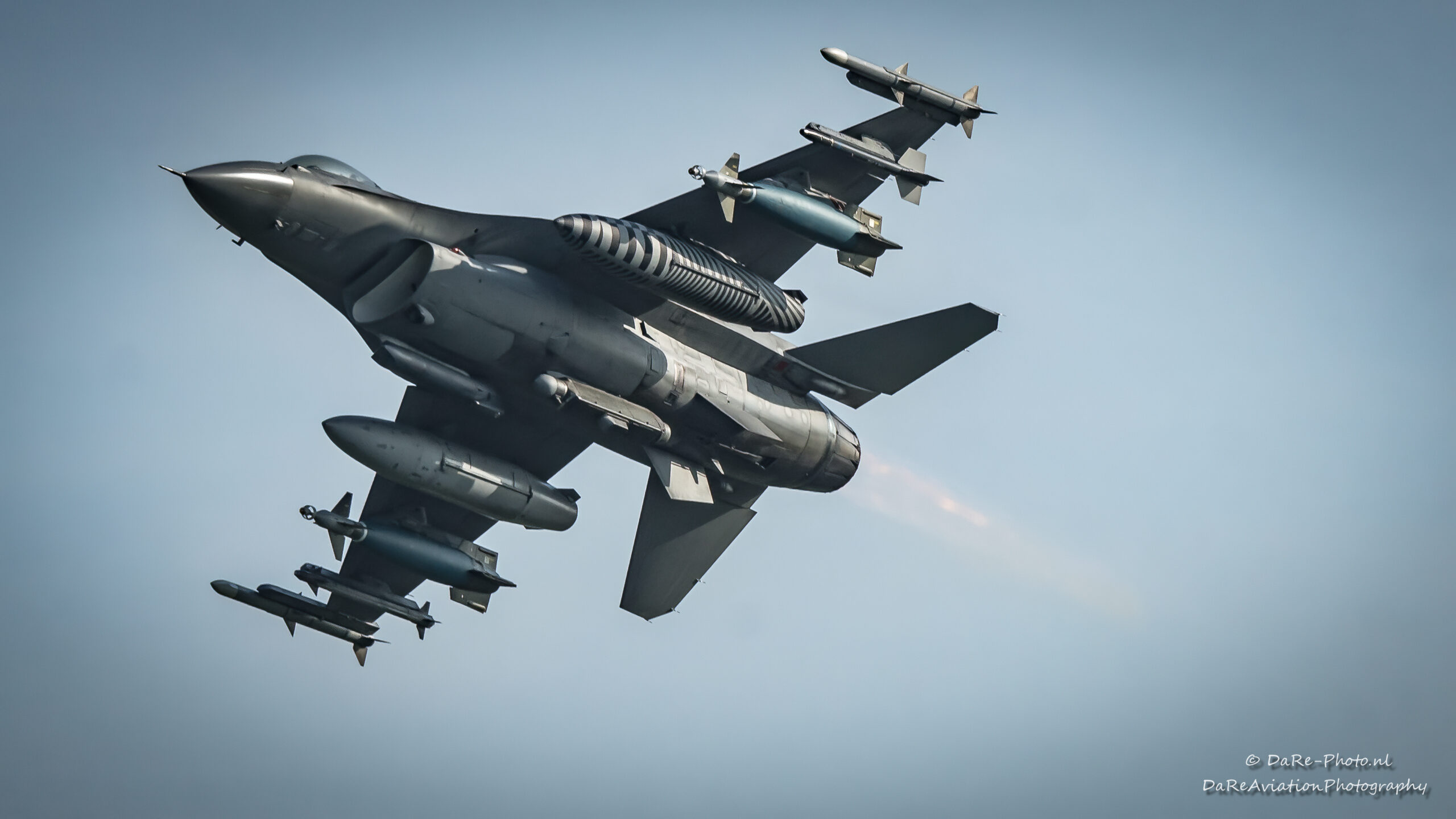 Every two years through 2019, Leeuwarden provided the Fighter Weapon Instructor Training, FWIT, a similar course for F-16 pilots. The focus was on technical skills and performing various combat missions with the F-16. With the arrival of the F-35, it wasn't just the name that changed. "Considerably more time is now spent on learning to integrate together and function better as a team. Working with partners inside and outside the Air Force is essential to this. Therefore, non-flying divisions now also participate in the WIC."
With the change from FWIT to WIC, international cooperation became more important. This is not noticeable yet from the nationality of the students, but noticeable from the design and implementation of the course. This year the course participants are from the Netherlands, Belgium and Norway. Norway is sending three students and four instructors to Leeuwarden. For the first time, the students went abroad with the F-35 to practice. In June, the aircraft flew for several days from the Norwegian airbase Ørland, to practice firing air-to-air missiles.
Additionally on October 6th, a special moment took place. Two Dutch pilots, flying in Norwegian F35s, used their dragchutes. Norway is currently the only country using the F35 on which a dragchute system is built. It is still planned that the Netherlands will also have the dragchute installed on their current fleet of F35s.
Cribs explains; "We have a number of American guest instructors during the WIC. Particularly regarding the Intel (intelligence) and the Air Battle Management and air combat control courses, we don't yet have anyone available as an instructor, because this is a new part of the course. Therefore we were more then happy to use their expertise. The guest instructor, being a B1 pilot, was a 'Nellis graduate', who completed the course on Instructor Course at Nellis."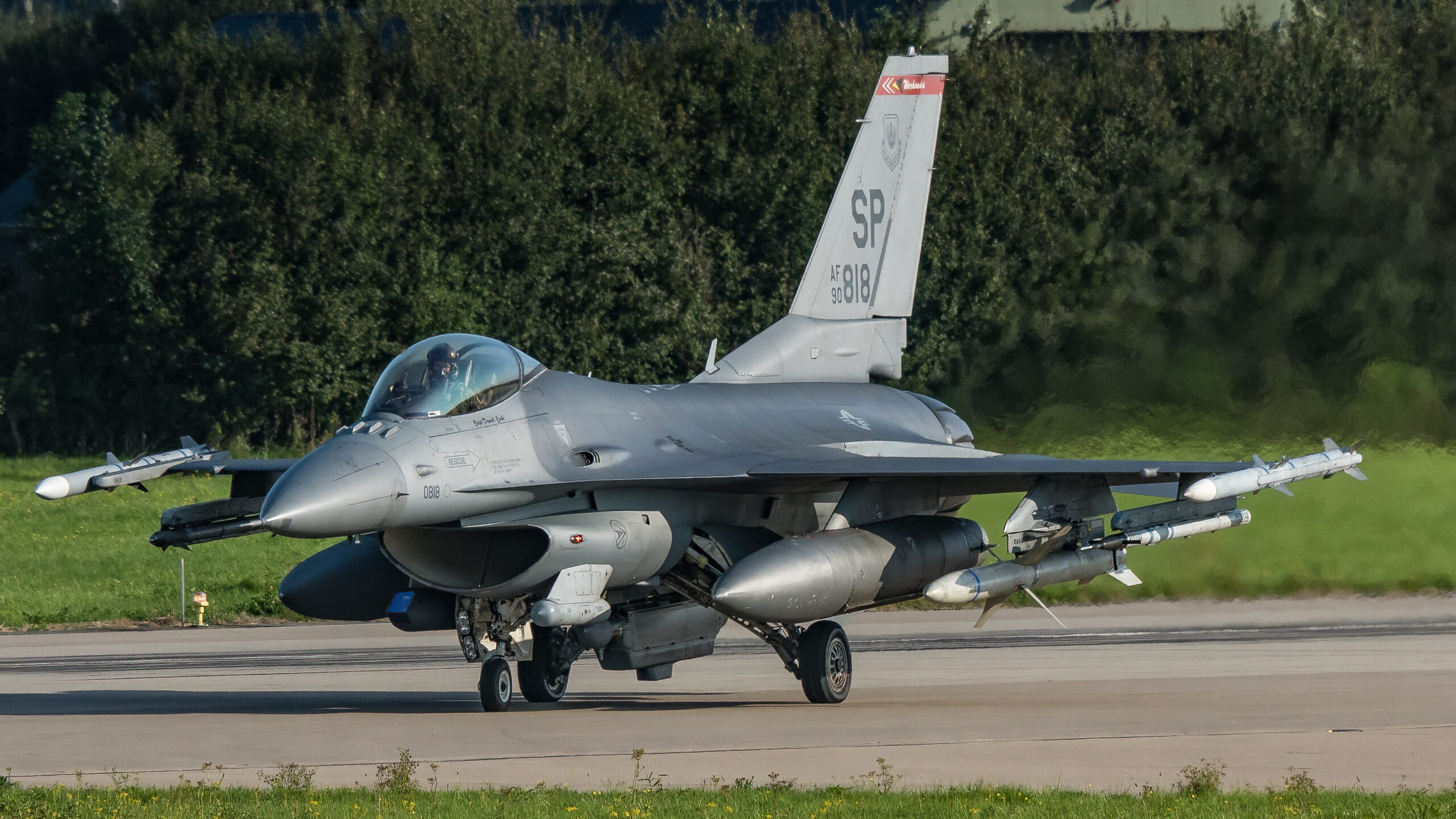 Kliko adds: "Recently we had the Suppression of Enemy Air Defences (SEAD) part. This part consisted or defusing anti-aircraft missiles. With the arrival of the F-35, this task has been added for the Royal Netherlands Air Force. At this moment we don't have a lot of knowledge and experience regarding this task either. Therefore, the Americans came here for a week with a number of F-16s from Spangdahlem Air Base belonging to the 480th Fighter Squadron in Germany. These pilots are specialized in SEAD. We were fortunate to learn from them and practice together with them in the air." Maj Cribs highlighted the importance of SEAD training and integration. He said;" The WIC and out participating air forces greatly benefit from the integration with the Spangdahlem F16s. Especially in the SEAD role, where we can learn from each other's experiences. By learning to use fourth – and fifth – generation fighters, we enhance our capabilities as a team and are ready to meet future challenges together."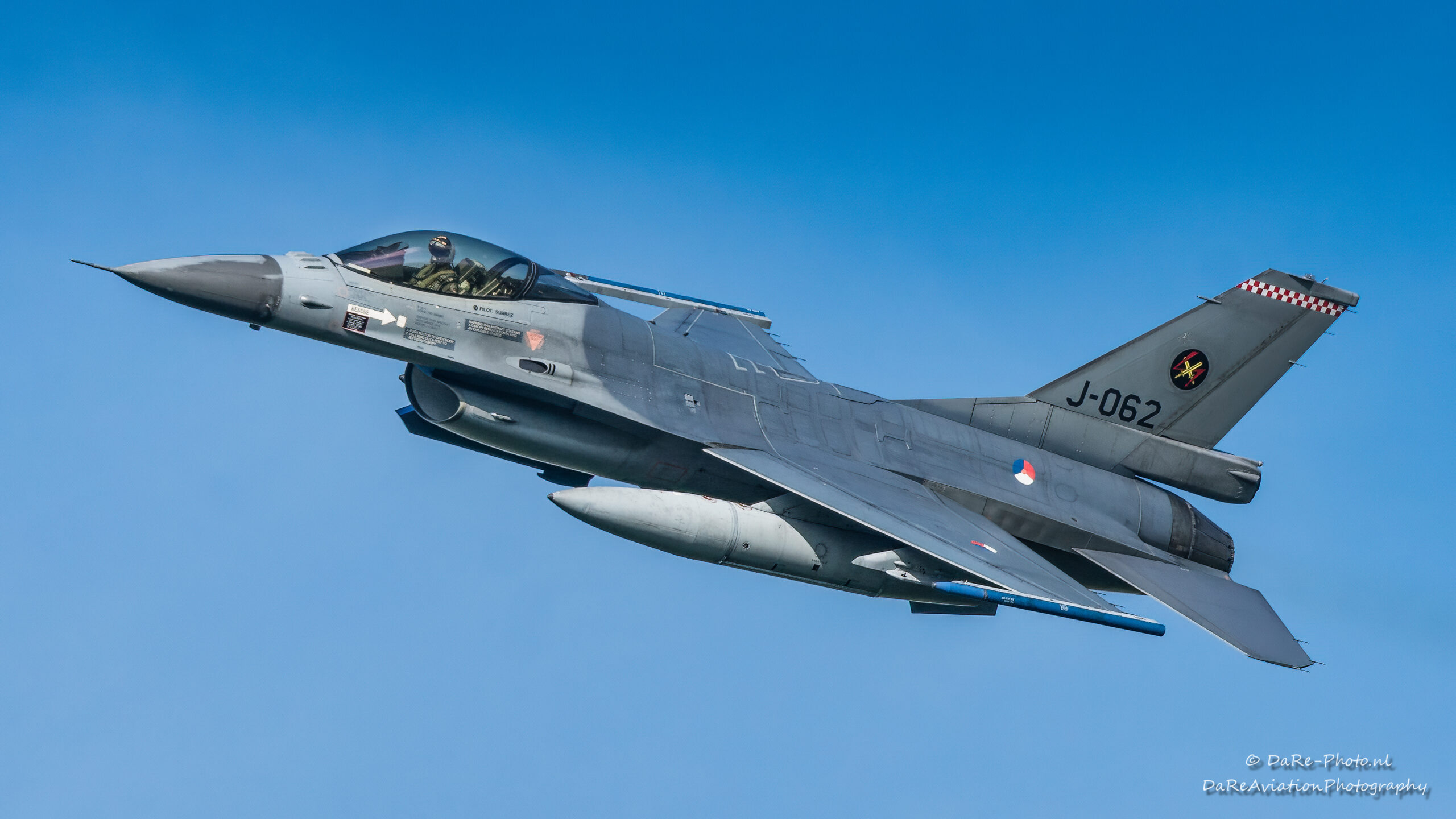 Final Exercise
Over the course of the WIC, the different disciplines and platforms practiced together more frequently. "It starts off very isolated, for example a one against one air combat practice,for instance with F-35s. Gradually this is expanded. Then there is also cooperation with, for example, Intelligence and combat management. Integrating the various disciplines into one team is an important goal of the WIC."
In late September and early October, the final exercise took place. This exercise was called Weapon School Integration Phase ( WSINT ). During this exercise, the students also took exams.
Cribs: "The WSINT is a Large Force Employment exercise, with more than thirty aircraft. Each student must lead an exercise mission once as 'mission commander of the day'. Non-flyers must also be able to lead the team during such a mission." WSINT is an educational event that exposes students to a series of practical examinations. All examinations must be completed with a certain passing grade. The examinations review every students ability to plan simulated conflict scenarios that will then be executed and evaluated immediately upon its completion.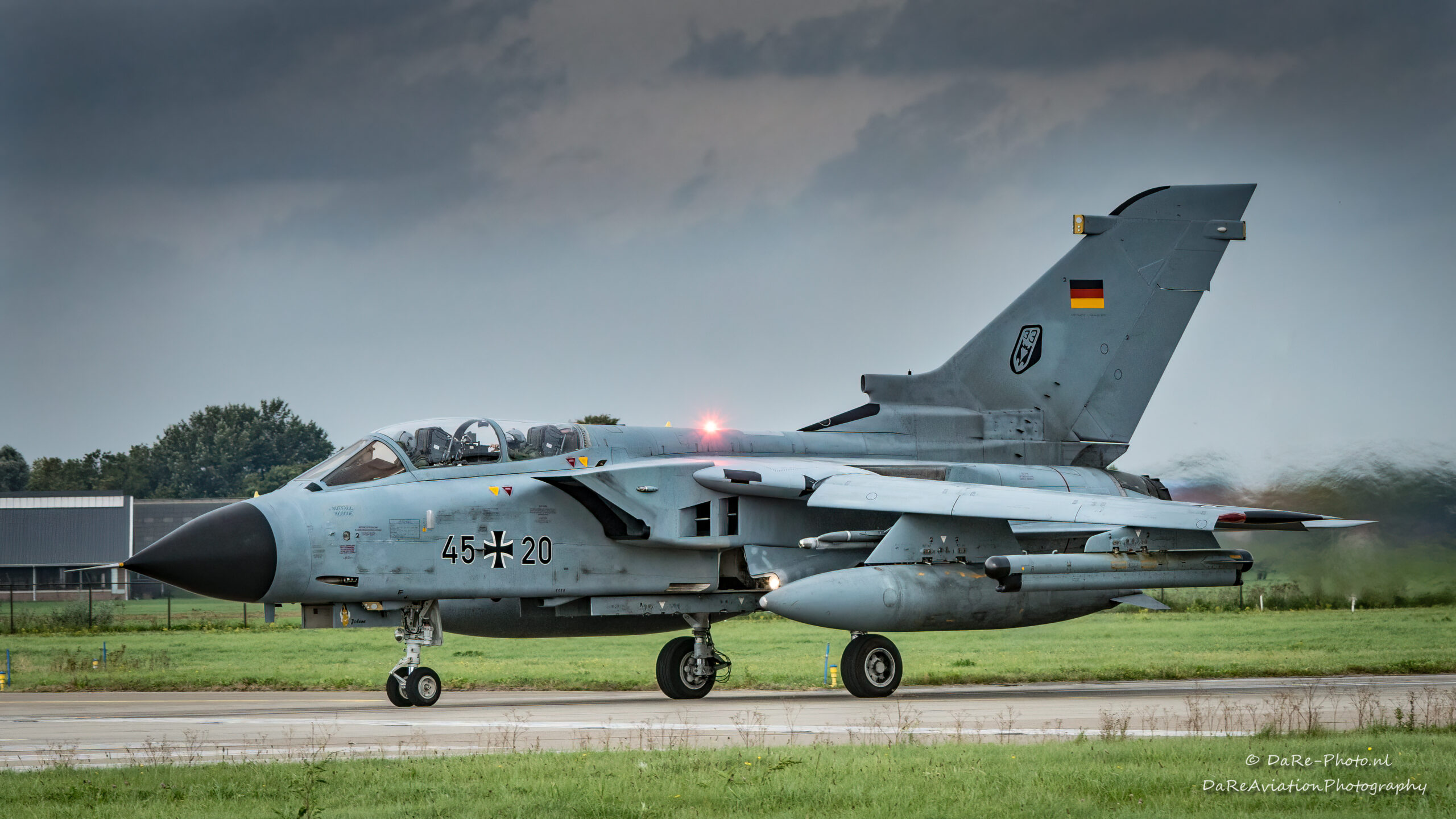 Cribs adds: "A large number of German aircraft took part in the final exercise. "Especially for the WSINT, German Eurofighter Typhoons and Tornados arrived at Leeuwarden. The participation of Tornado ECR aircraft, which specialize in the SEAD task, was a valuable addition. Moreover, an A400M transport aircraft from the Germans, participated.
"Very Important," German Air Force Commander, Lieutenant General Ingo Gerhartz, said. For this occasion he paid a visit to Leeuwarden Air Base. He flew across the border in a Eurofighter to speak with his own and international colleagues. "It is enormously valuable for us to keep the cooperation and integration with the Dutch Air Force. We are colleagues, allies and friends. Even though we fly different aircraft, we must remain integrated with each other so that we can continue to act together now and in the future."
Both Cribs and Kliko hope that in the near future more countries can and will send new participants. "Denmark and Portugal have had trainees participating in the FWIT before. How nice would it be if Norwegian intelligence officers or Belgian air combat leaders could participate. In addition to the six units currently participating, pilots of the unmanned MQ-9 aircraft, could also join for example. But more often than once every two years a WIC is neither feasible nor necessary. Not feasible because it takes a lot of time and energy to organize a WIC. And not necessary because we don't need to train half of the air force to be weapons instructors."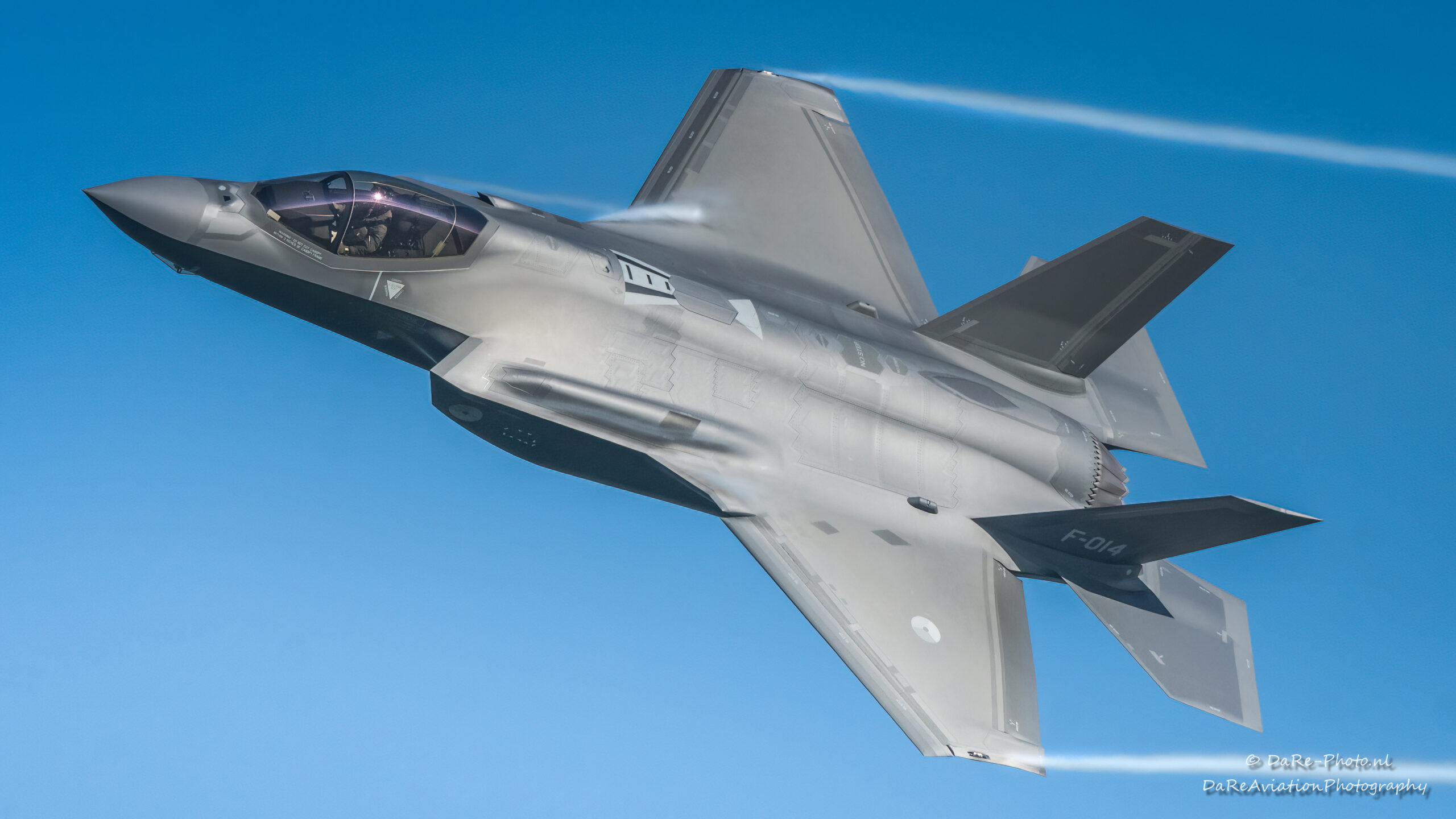 The final exercise was followed by another concluding week with no practice flights. This week also included the "graduation ceremony," where the successful trainees received their coveted patch on October 21, 2021.
The diploma's were presented by the Commander of the Royal Netherlands Air Force and with the words "Class of 2021…well done", the students received their much wanted and well deserved diploma and the pilots also their graduation patch. Ready to transfer their knowledge to their colleagues, with the aim of being ready for a deployment anywhere in the world and more importantly, to be able to better protect a very important asset, our freedom.