Leeuwarden Airbase hosted the major international exercise Frisian Flag 2018 from april 9th untill april 20th. More than 70 aircraft trained large and complex missions from the airbase.
Twice a day, about 50 fighter planes took off for a training mission.
The Dutch and German Control and Reporting Centre (CRC) had command over the entire exercise area. An AWACS radar aircraft supported the CRC with radar images and its onboard tactical controllers.
Frisian Flag 2018 was organised by 322 TACTES Squadron, based at Leeuwarden Air Base.
Frisian Flag 2018 was organised by 322 TACTES Squadron, based at Leeuwarden Air Base.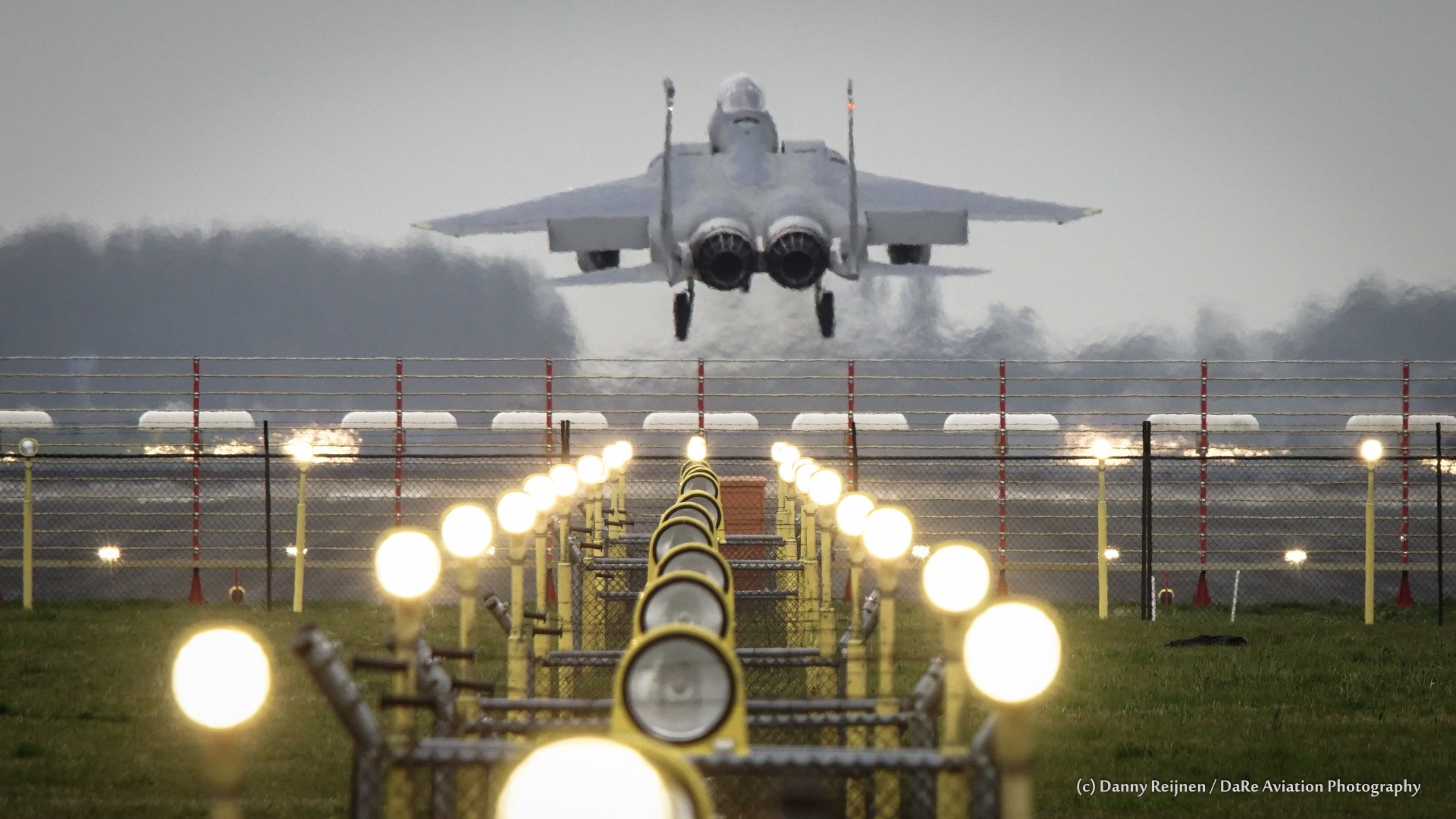 Participating units operating from Leeuwarden :
Netherlands F-16 AM/BM 312/313/322
Germany Eurofighter TLG71/TLG31
Poland F-16 31 BLT
Mig29 1 ELT
France Rafale B EC030
Rafale C EC004
Mirage 2000 EC003
Spain F-18 ALA15
Great Britain DA20 Cobham
United States F-15C/D 131FS/123FS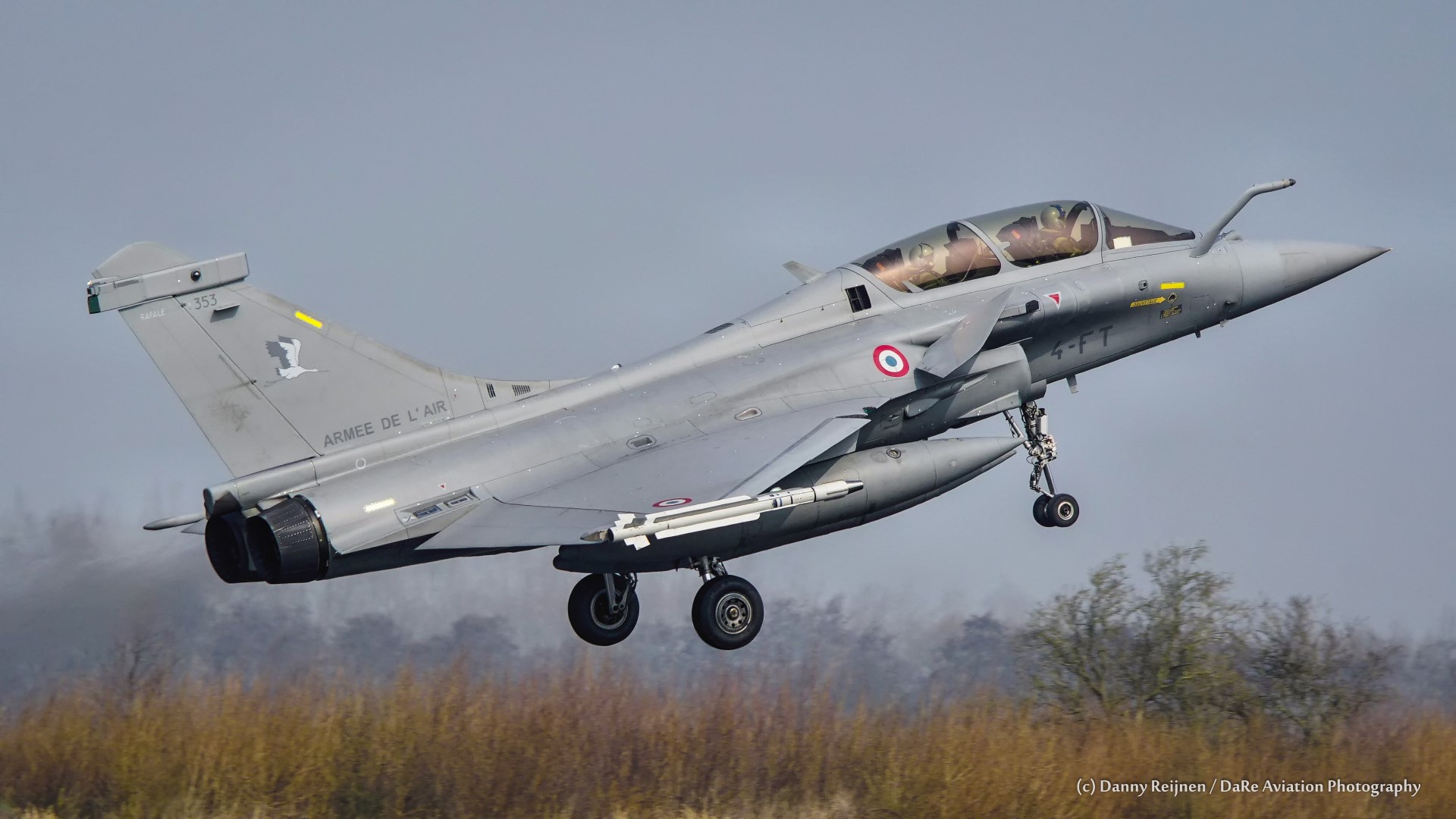 Red-Air
In previous editions of Frisian Flag, the participating countries still rotated to play practice enemy, the so-called 'Red Air'. For the first time, German A-4 Skyhawks performed the duties of the aggressor.
These A-4's were owned by Discovery Air and flew from their homebase Wittmund.
EART 2018
To support the Frisian Flag exercise, participants were refueled in the air by several tankers. These planes were based on Eindhoven airbase during this exercise, for the parallel exercise EART-2018.
Simultaneously with Frisian Flag, an international tanker exercise also took place; European Air Refueling Training (EART). This exercise was based at Eindhoven Air Base. The aircraft participating in this exercise provided air-to-air refueling of the aircraft taking part in Frisian Flag. Tanker aircraft from Germany, France, Netherlands and the United States took part.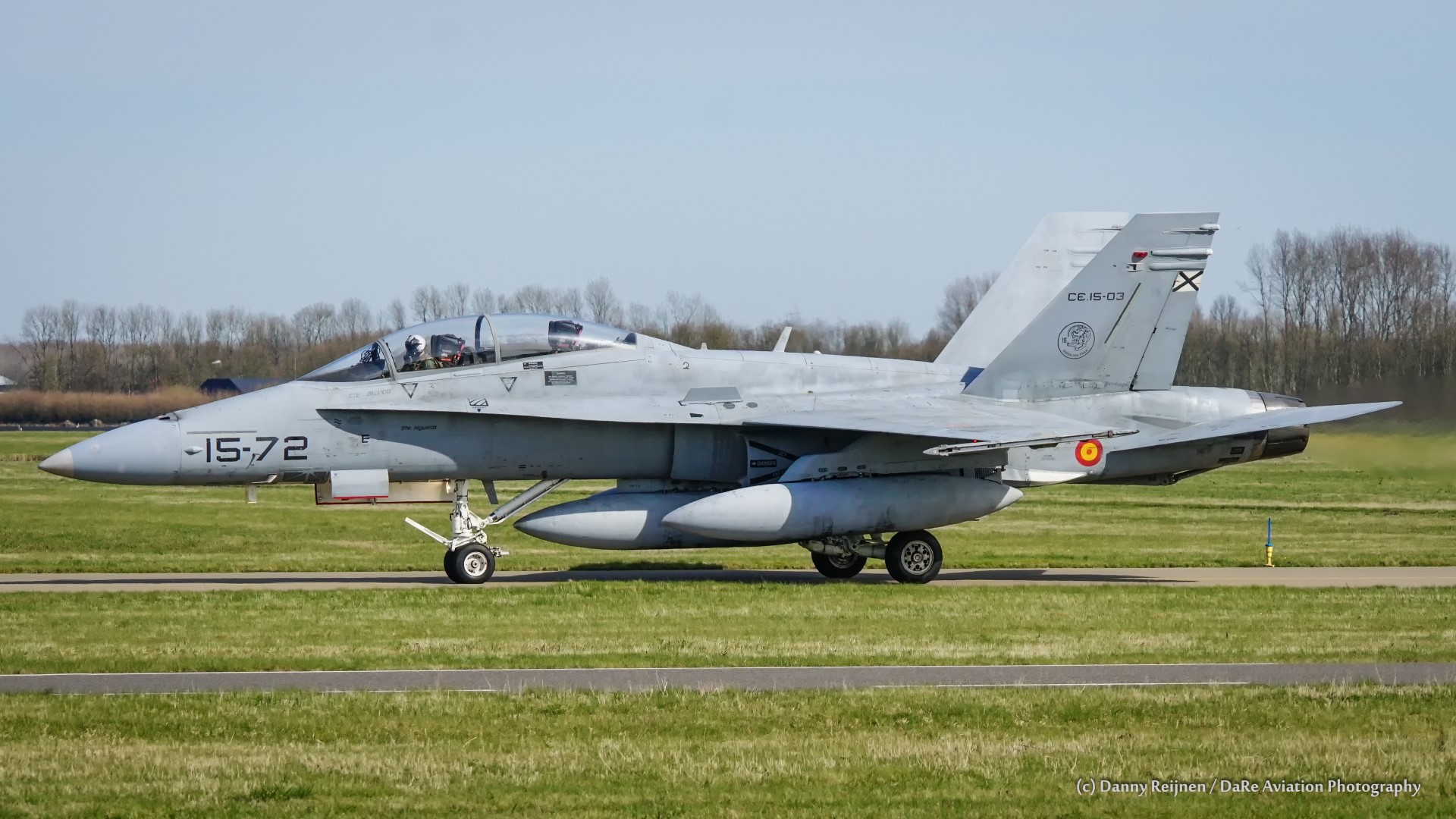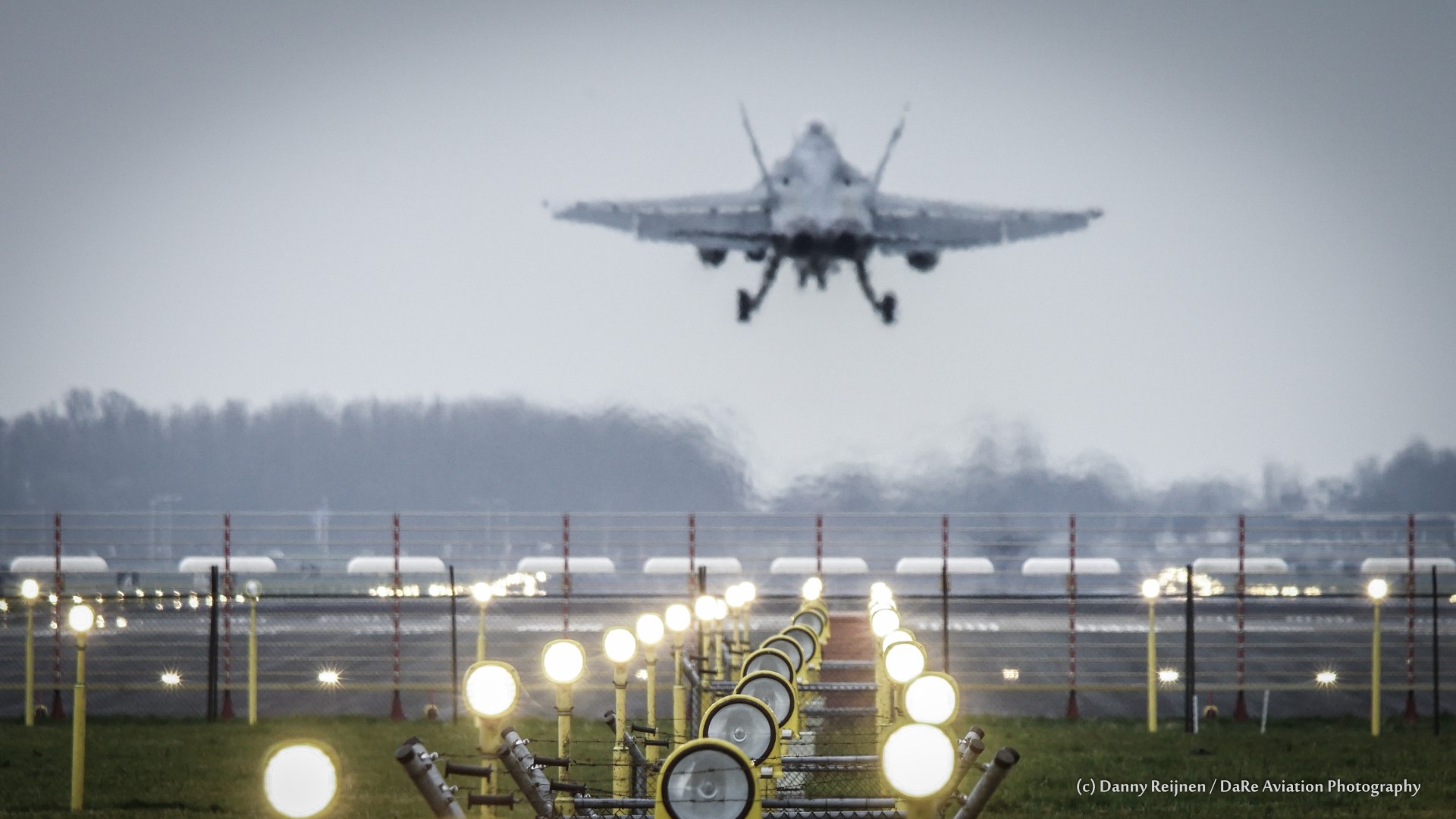 Participating units operating from Eindhoven :
Netherlands KDC-10 334 sqn
Germany A-310 FBS BMVg
France C-135FR GRV 02.091
United States KC-135 100 ARW
Because of upcoming tensions in Syria, the United states and France had to withdraw their tankers from the exercise in the first week.
From 2020 there will be more cooperation between Belgium, Germany, Luxembourg, Norway and the Netherlands while they are going to purchase eight A330MRTT units together. The Netherlands is 'lead nation' in this project. Five of the eight A330s will be at Eindhoven, the other three will be at the Cologne-Bonn air base in Germany.
Theater Security Package 2018
Like previous years the United States Air National Guard participated in the Frisian Flag exercise again. A couple of weeks before Frisian Flag started, 12 F-15's arrived at Leeuwarden to start another Theater Security Package (TSP) in Europe.
Nearly 260 Airmen from the 142nd Fighter Wing deployed with the aircraft as the 123rd Expeditionary Fighter Squadron. Approximately 40 Airmen from the 52nd Fighter Wing, Spangdahlem Air Base, Germany, will support the 123rd EFS for this mission.
Since 2015 the U.S. Air Force schedules and deploys force packages of fighters and tankers throughout the U.S. European Command area of responsibility. TSP deployments to Europe vary in length and are supported with total force aircraft and Airmen from stateside units.
Once in theater, the aircraft will forward deploy to multiple locations throughout the theater, participating in exercises and training with our allies and partners. This highlights the United States' ability to deploy fighter aircraft to support our partners and allies in the European theater, and around the world.
After Frisian Flag 2018, the 123rd EFS will conduct training missions from several location in Europe.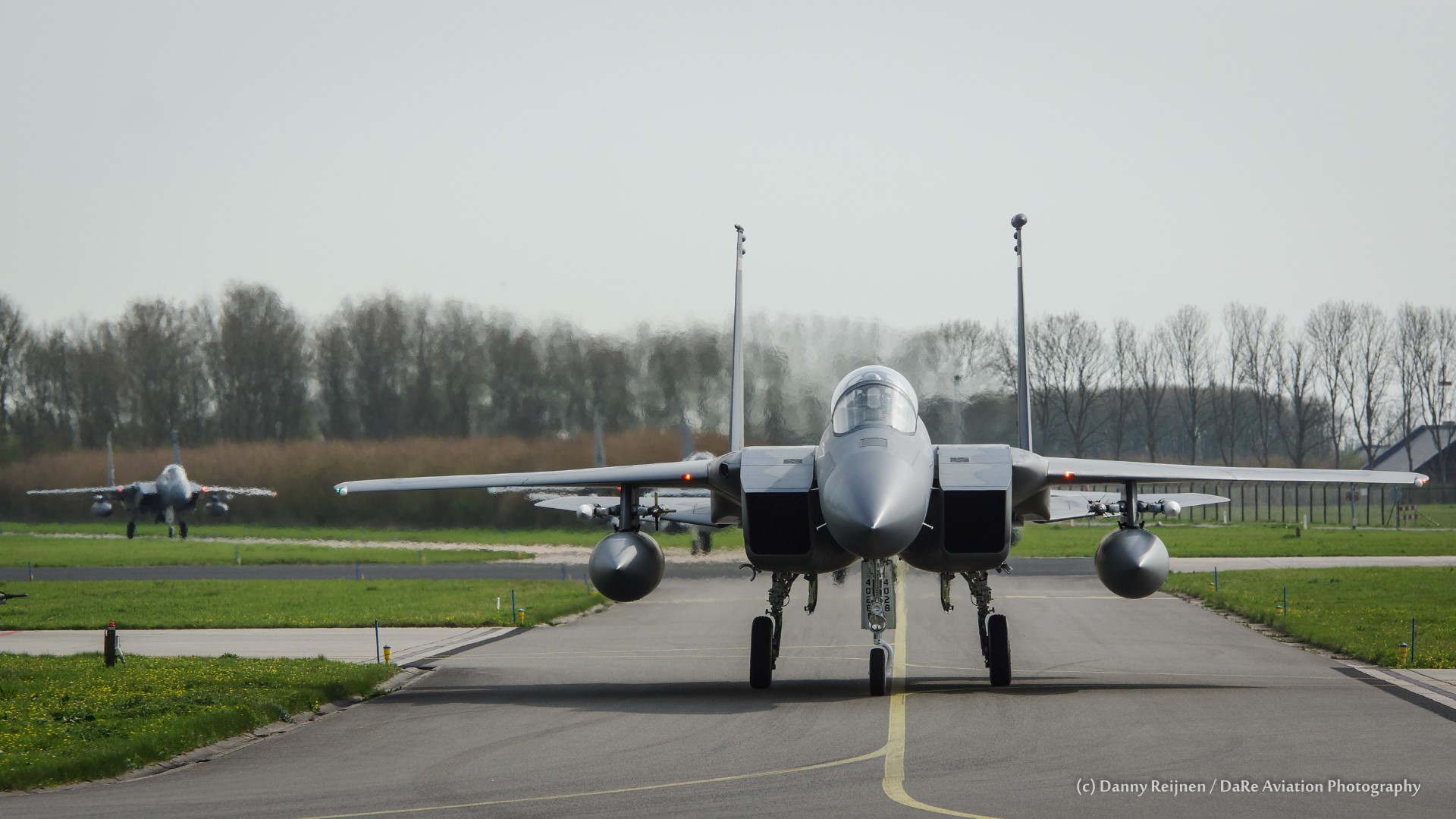 Mission Frisian Flag :
The focus of contemporary missions is increasingly on international cooperation. No single mission is carried out by just one country, but countries seek each other and work together. This already starts in training, exercises and training. In fact, it can be said that effective action is almost impossible without an international coalition. At all times, training in an international context will be necessary in order to continue to make our air defense tasks and international missions possible in the future. Commander of the Air Forces, Lieutenant General Luyt: "In the current security situation, air superiority is no longer a matter of course. We are at our best when we work together, during national and international missions. Where we can and where we are needed, we watch over ground troops and ships. They count on us to fight that prevalence where necessary. If others get into trouble, we give support. Air superiority is not only necessary for the air force, it is a precondition for the actions of our colleagues of Army, Navy and Marechaussee. For our own armed forces and for our coalition partners. "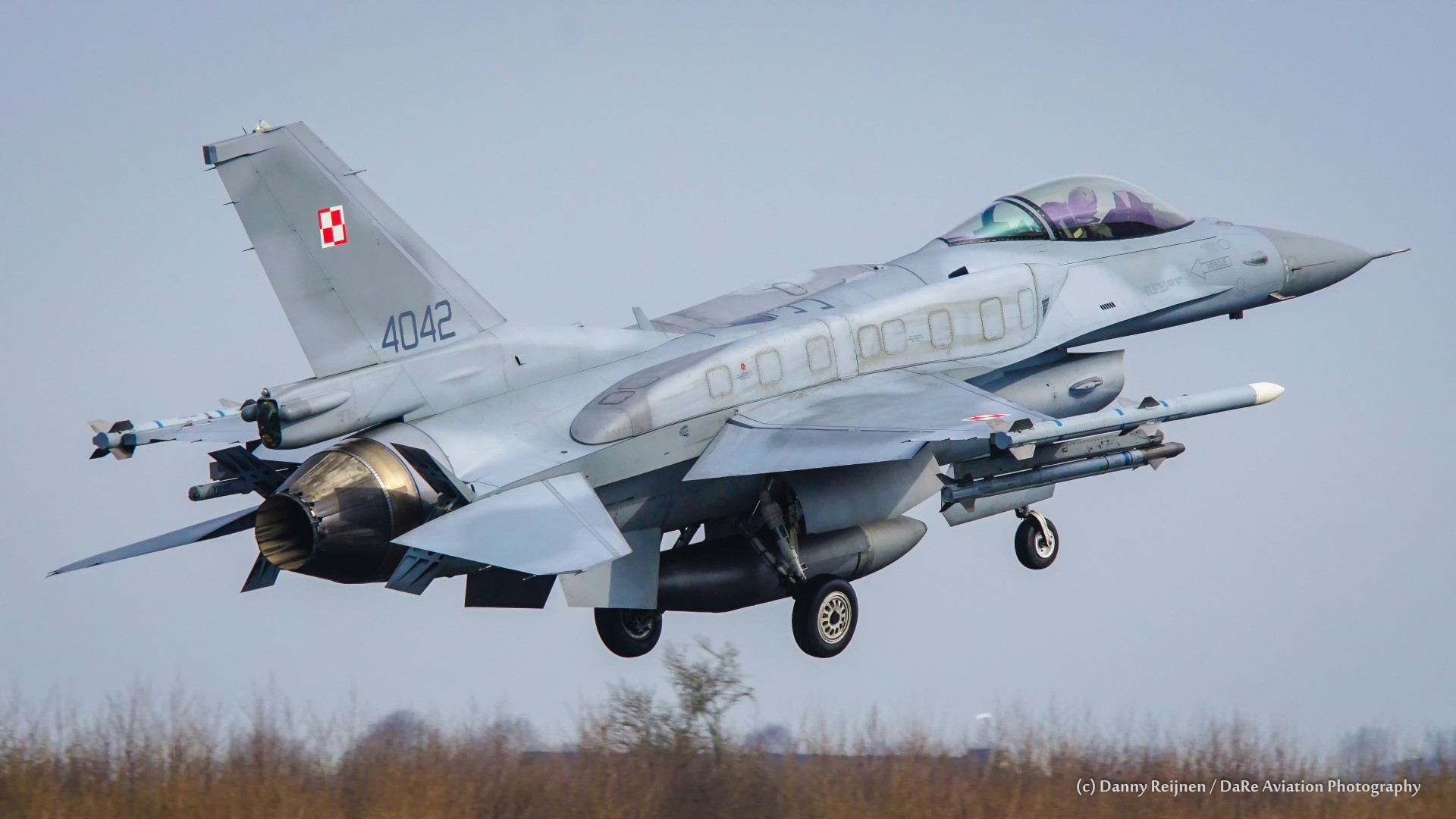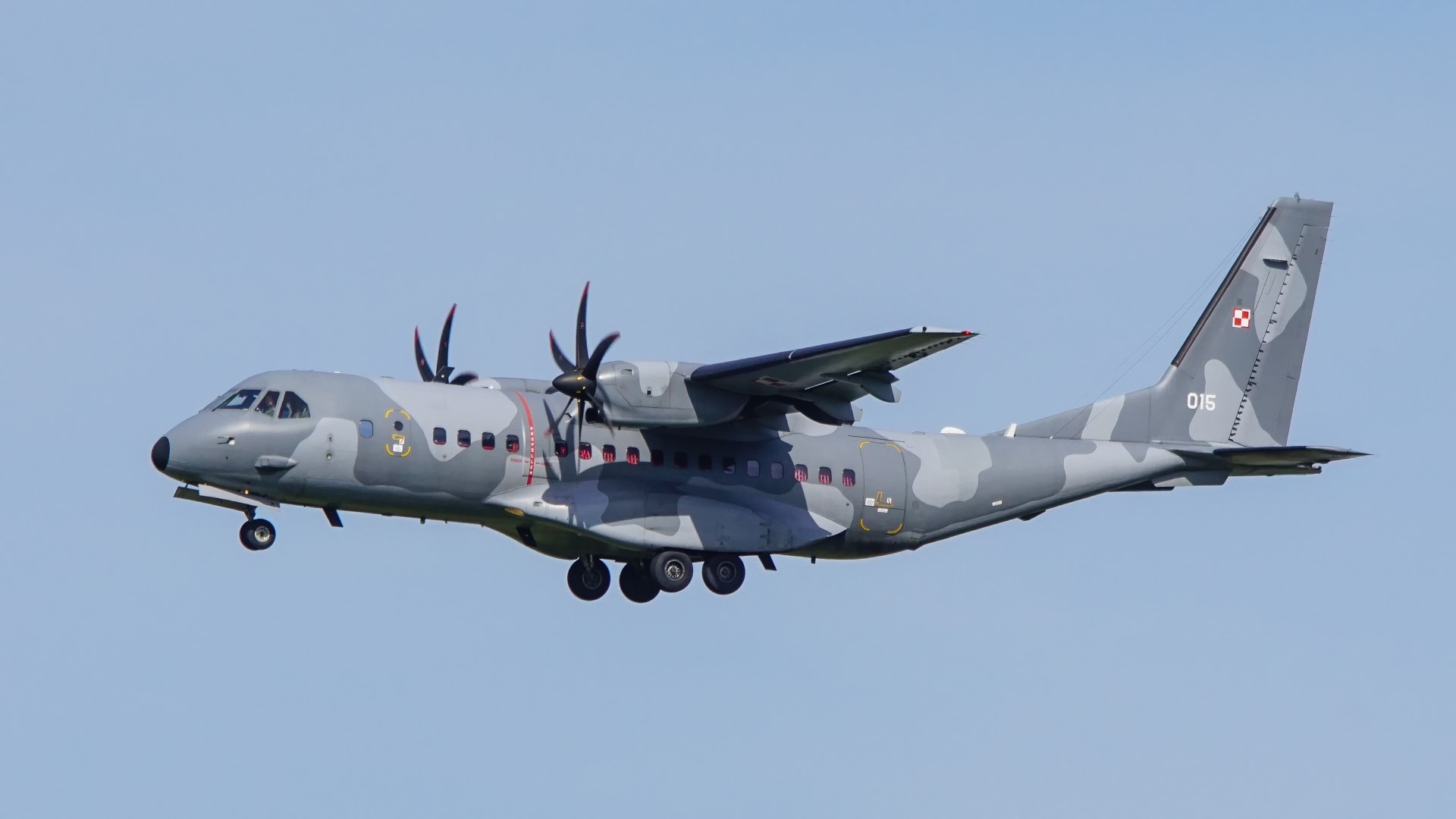 Frisian Flag 2019
Next year another edition of Frisian Flag will take place. Rumours are, that the first F35's from other nations will participate. The first F35's from the Royal Netherlands Airforce will arrive at Leeuwarden late 2019. Therefore there will be no Frisian Flag in 2020 because 322 squadron will make its transition to the F35.
With all the lessons learned from Frisian flag 2018, 322 squadron will soon start the preparations for a new edition of Frisian Flag 2019.