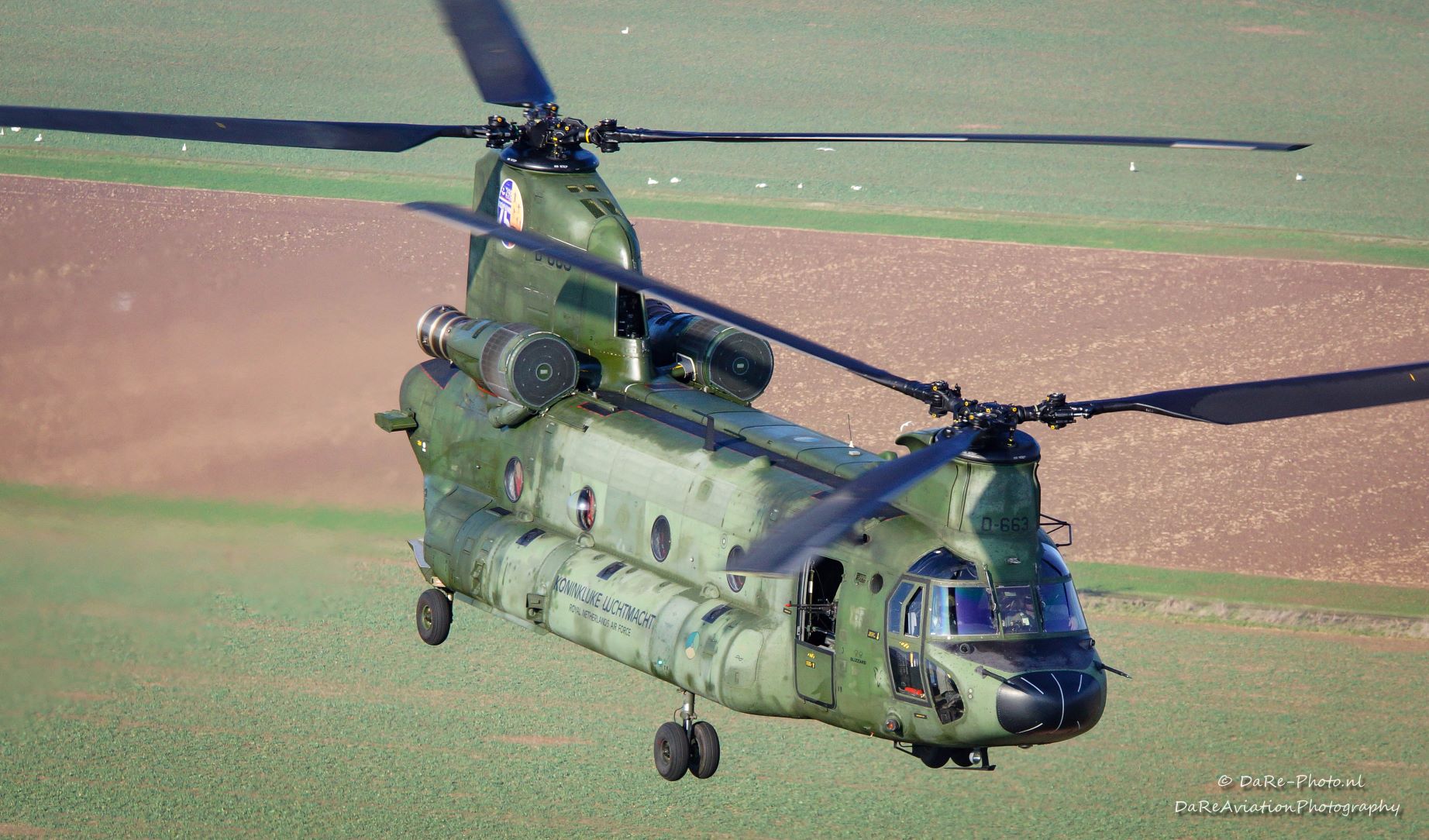 The Netherlands signed an agreement with the Canadian government early in 1993 to acquire 7 Boeing CH-47 Chinooks that were no longer being used by the Canadian Armed Forces. In December 1993, the number of Chinooks was set at 13 (7 used and 6 new), with the second-hand Chinooks being modernised to the same standard as the one's being purchased new. Boeing delivered the modernised Chinooks to the Royal Netherlands Air Force between August 1995 and February 1996. The 6 new Chinooks were delivered in 1998.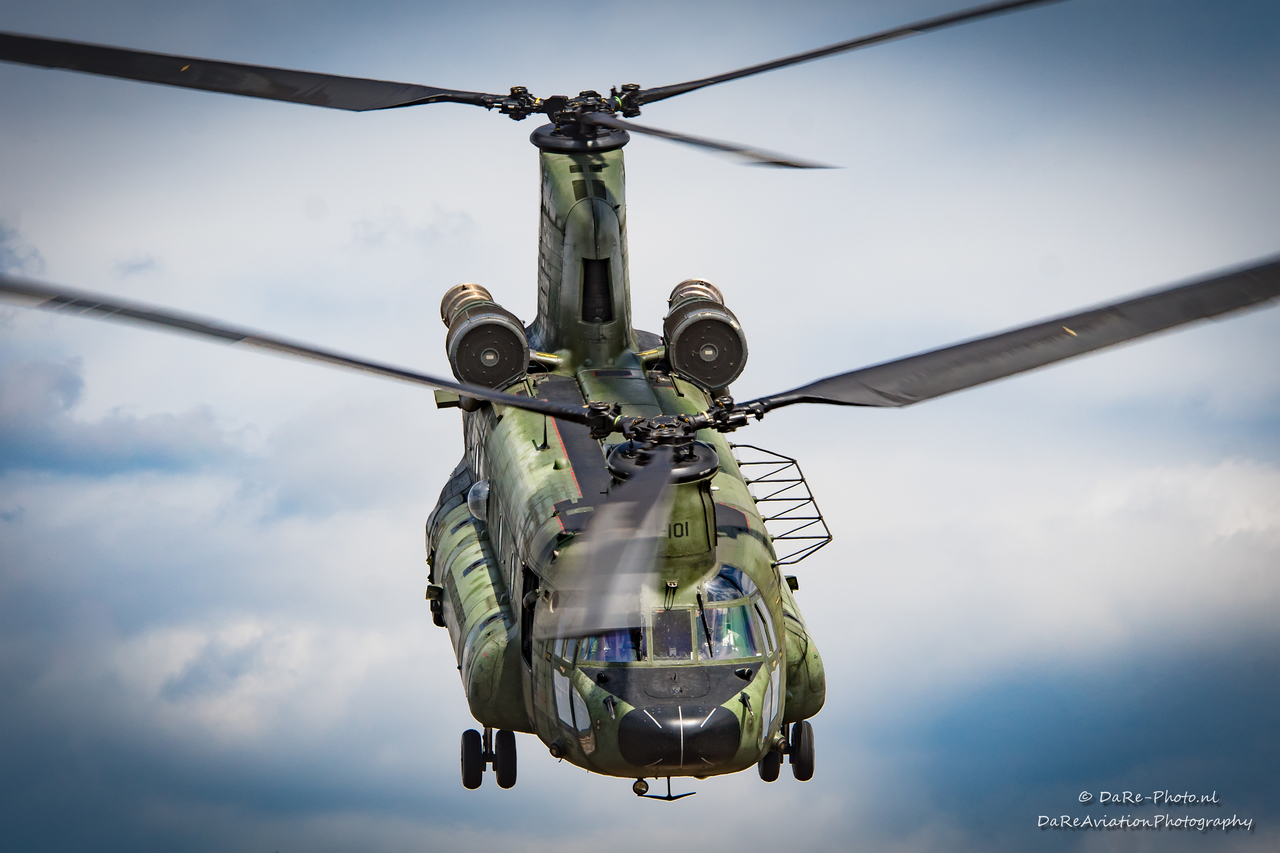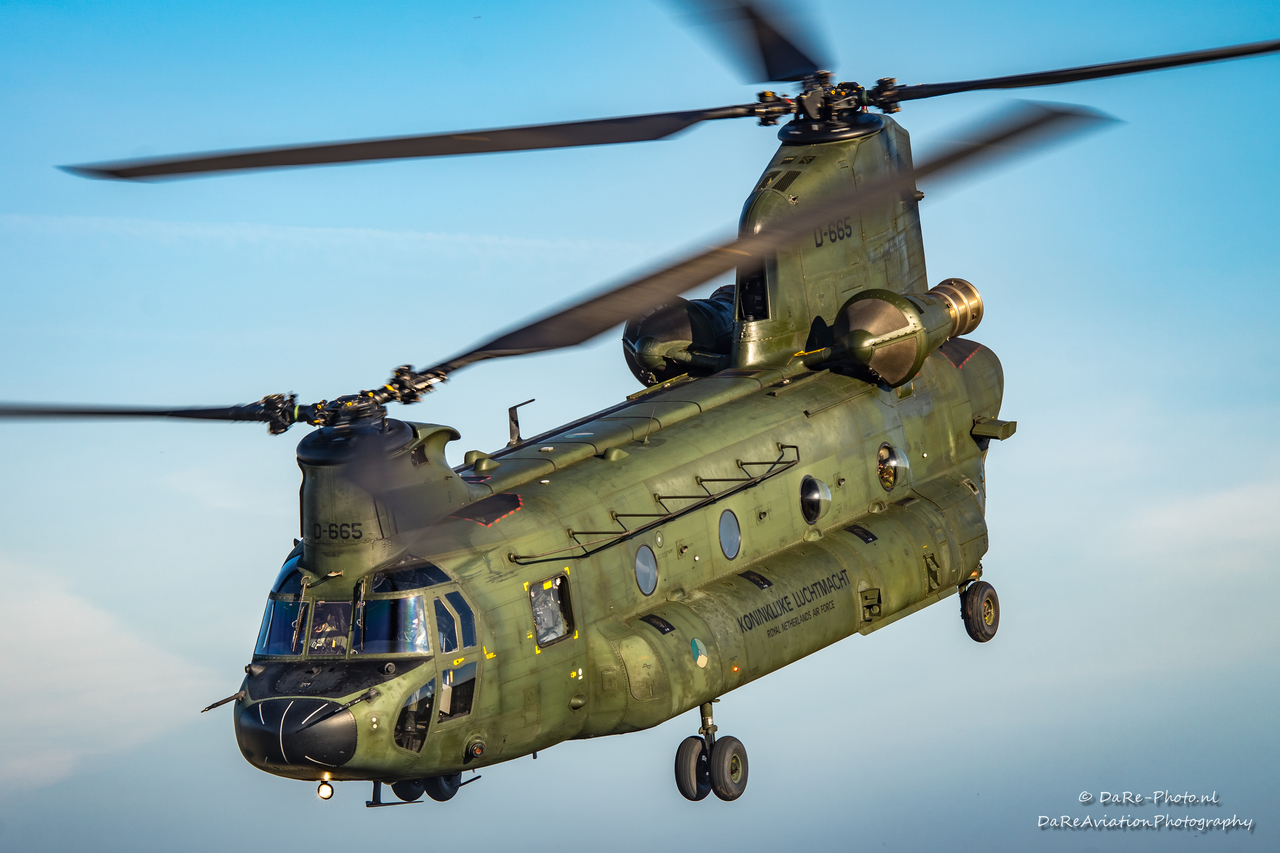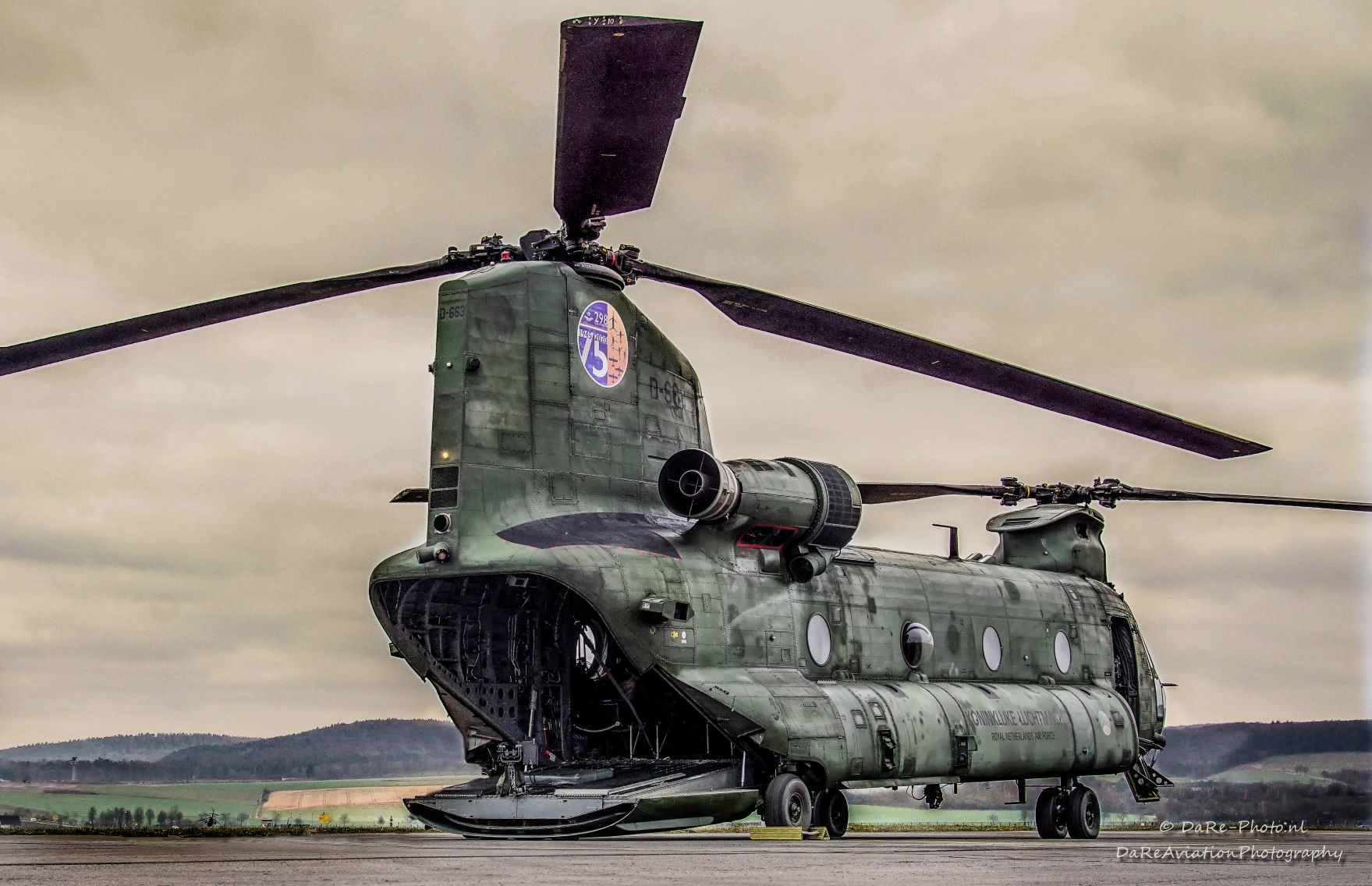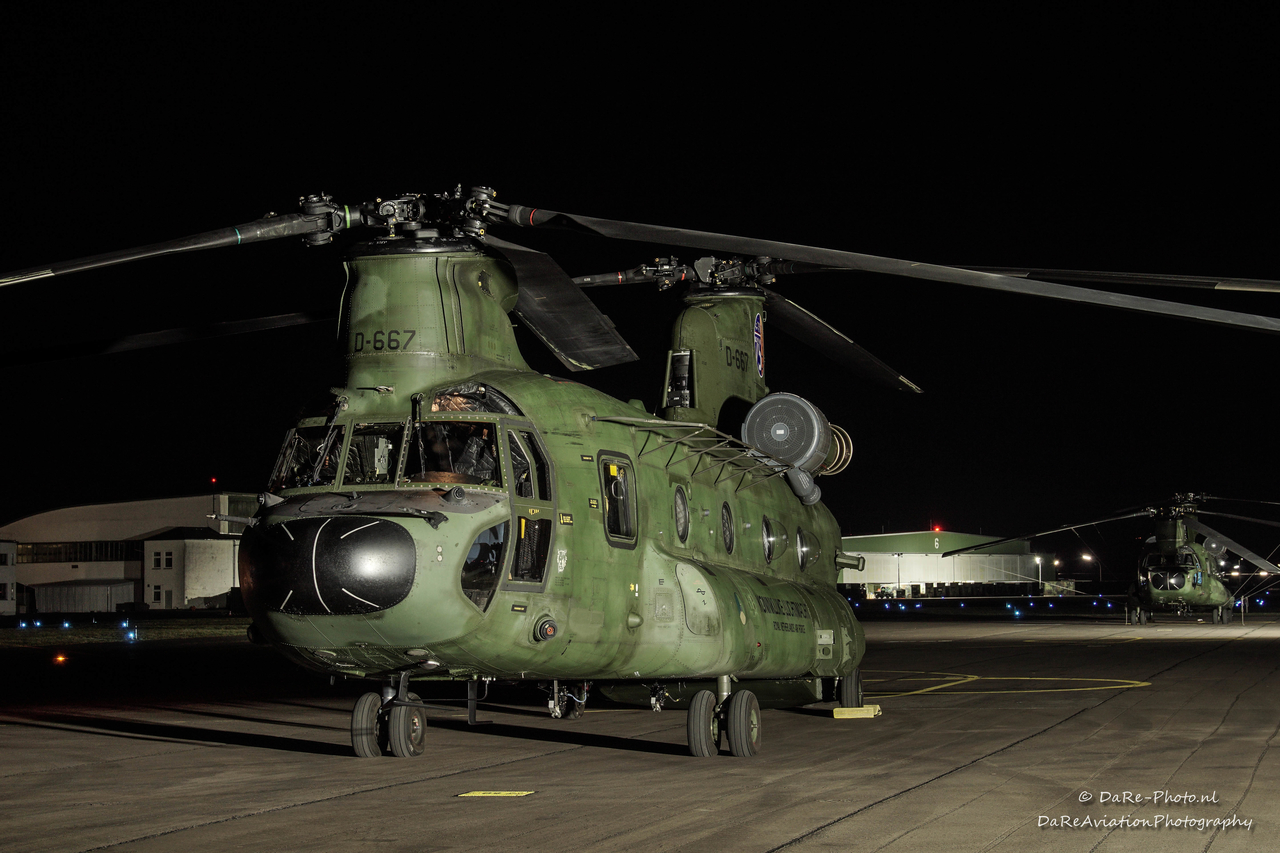 The Dutch D's have a modern 'glass cockpit' with digital read-outs instead of traditional dials and meters. All Dutch Chinooks beginning with D-66, as in D-661 through D-667, were ex-Canadian C model Chinooks converted to D-models. The flight hours were reset to zero upon the conversion. The Chinooks beginning with D-10, as in D-101 through D-106, were brand new helicopters. All thirteen helicopters were equipped with glass cockpits, the Full Authority Digital Engine Control (FADEC) system, and had weather radar incorporated into the nose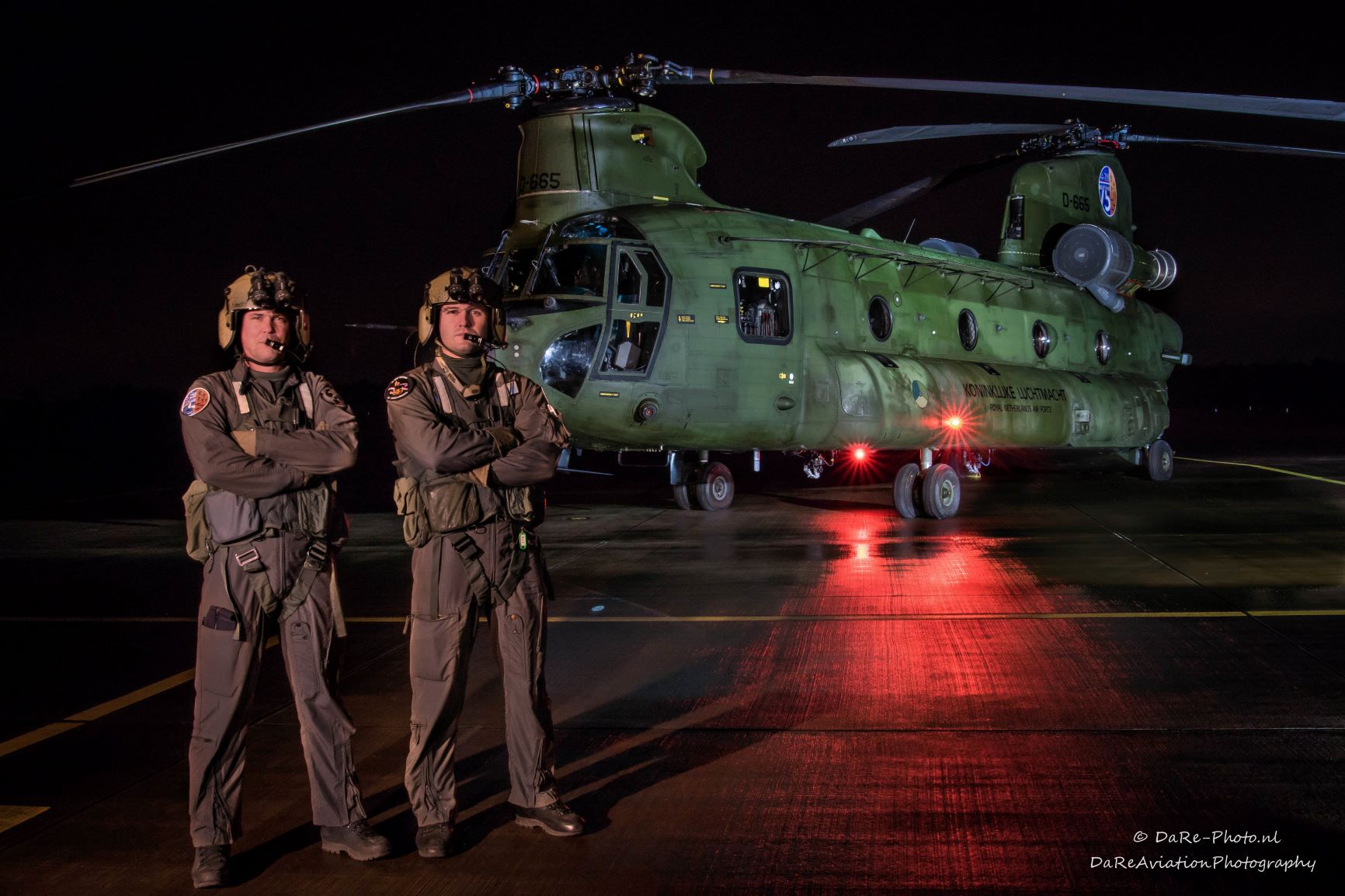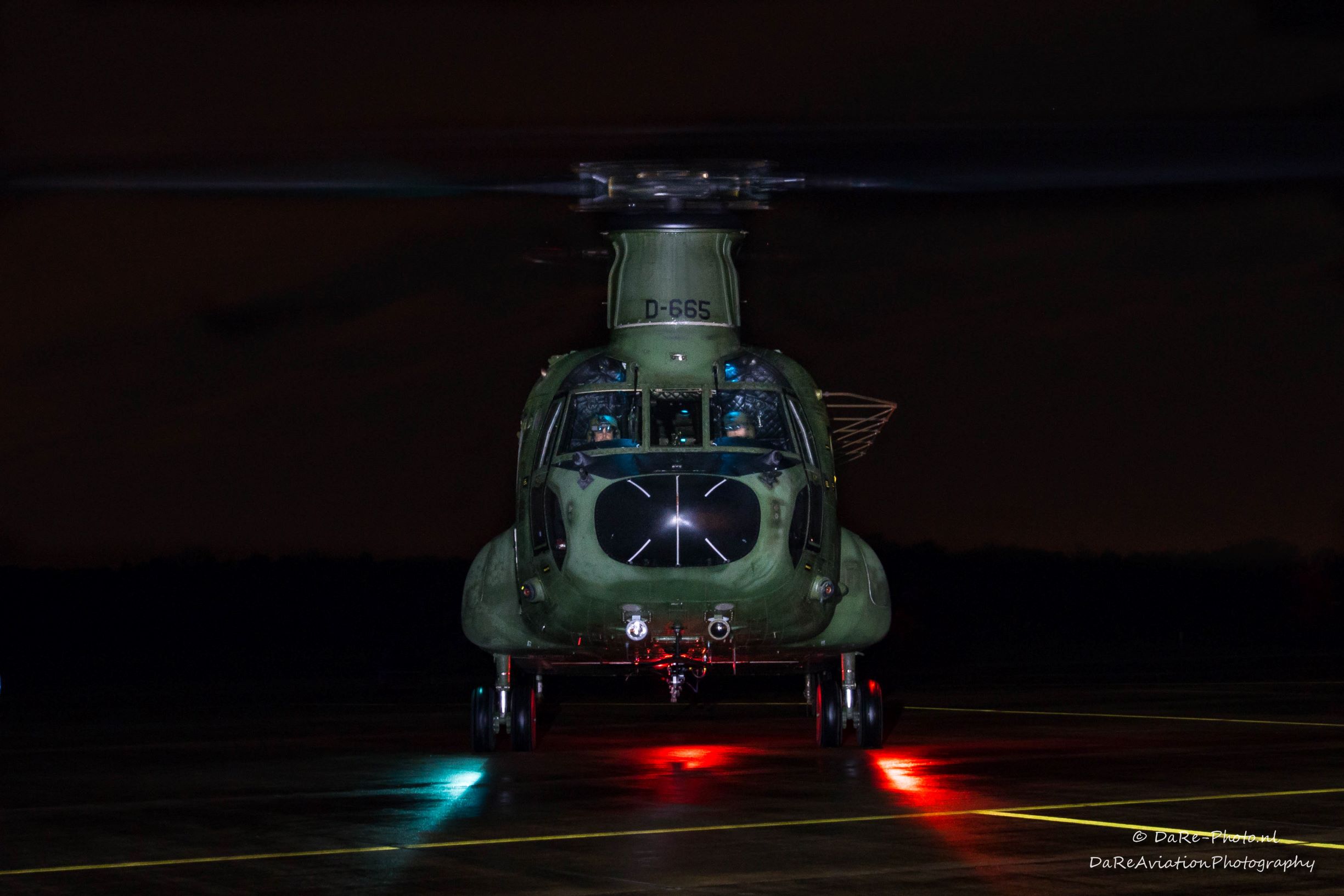 CH-47D, with serial D-666, of the Royal Netherlands Airforce was captured during a brownout landing at Beekhuizerzand, The Netherlands. The Chinook flying with callsign Grizzly75 was captured during a sortie over the Netherlands in honor of the squadron's 75th anniversary. Because of this occasion, D-666, with nickname "the Beast", was wearing a special colour scheme.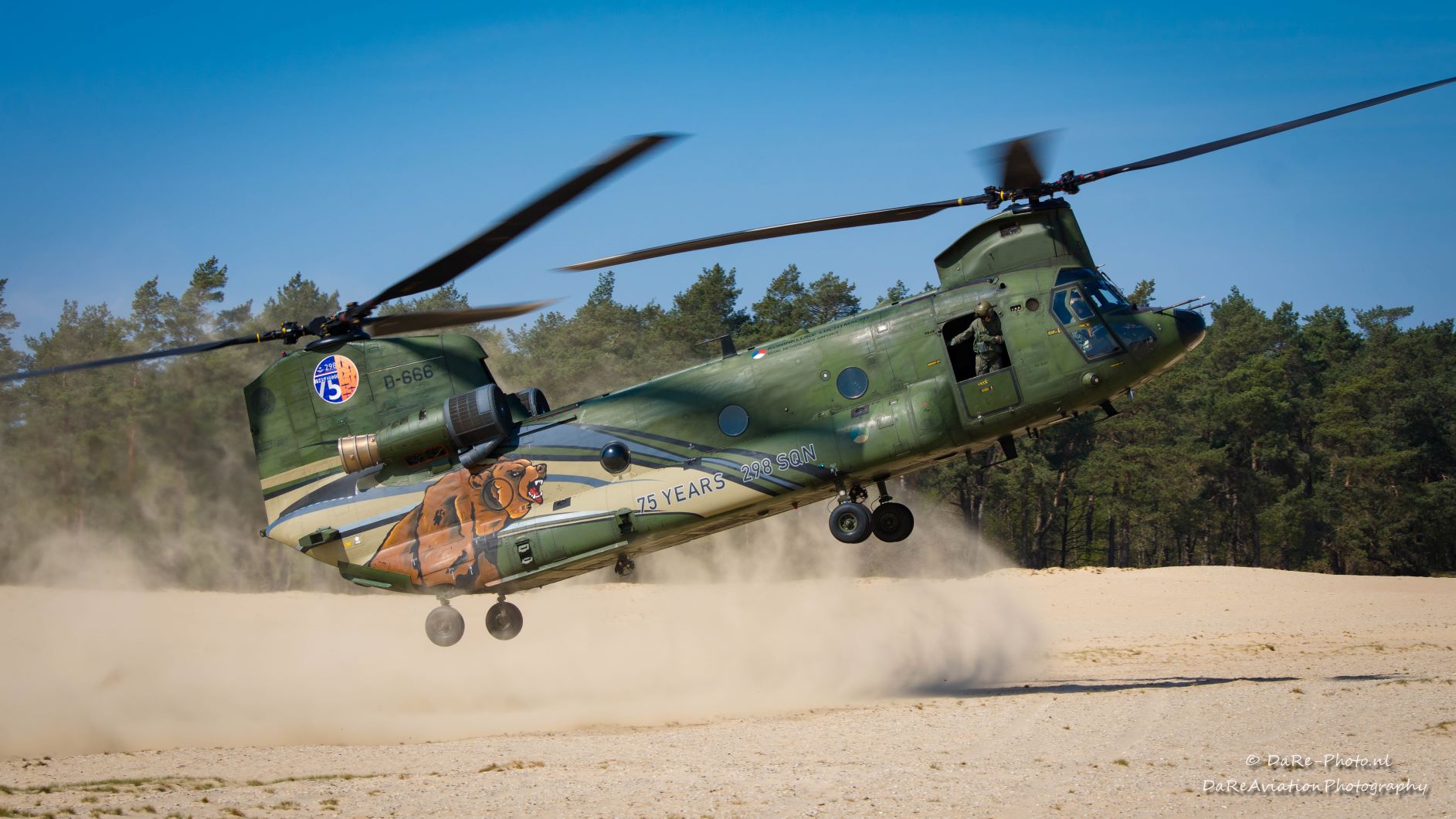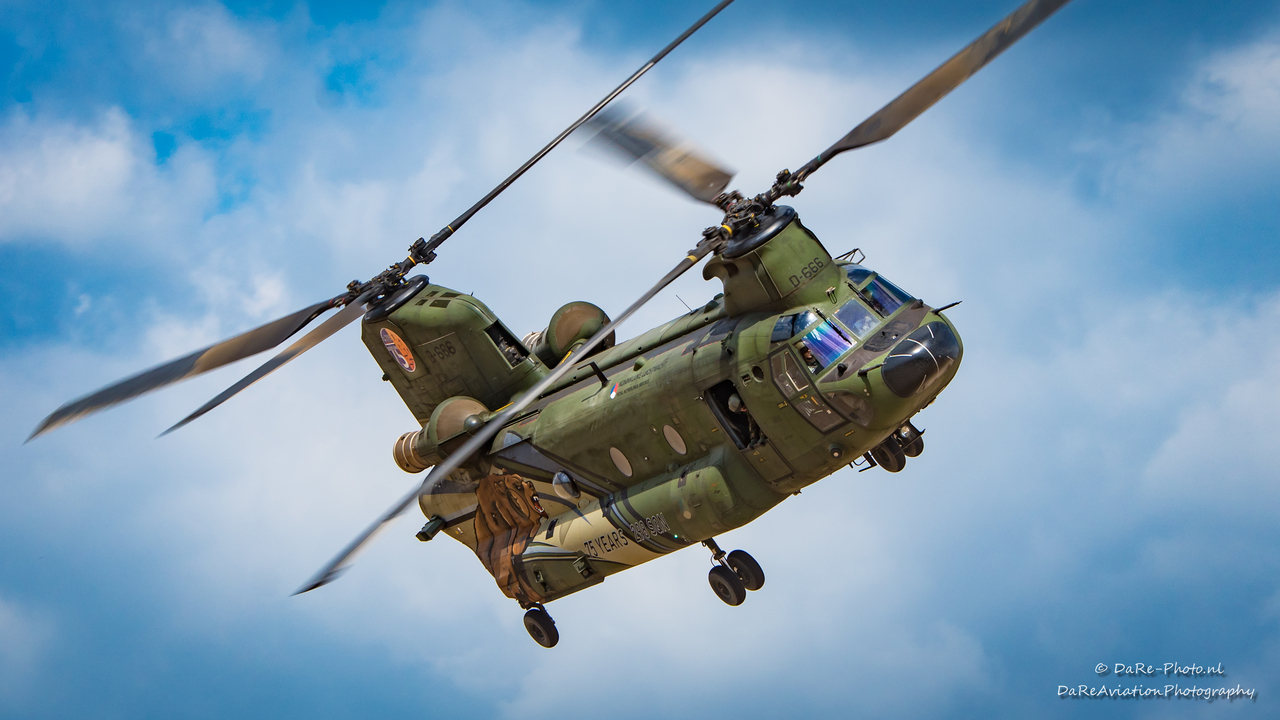 The Royal Netherlands Air Force has taken delivery of its first Boeing CH-47F Chinook produced in the manufacturer's latest standard in april 2020. The Defence Helicopter Command will eventually operate 20 CH-47F's. The 20 CH-47F Chinooks will be a fleet equipped with the same state-of-the-art technology as the U.S. Army, including digital automatic flight controls, a fully-integrated Common Avionics Architecture System (CAAS) glass cockpit, and advanced cargo handling capabilities. The common configuration leads to lower overall life cycle costs. First deliveries for the 298sqn at Gilze Rijen will be commenced at the end of 2020.