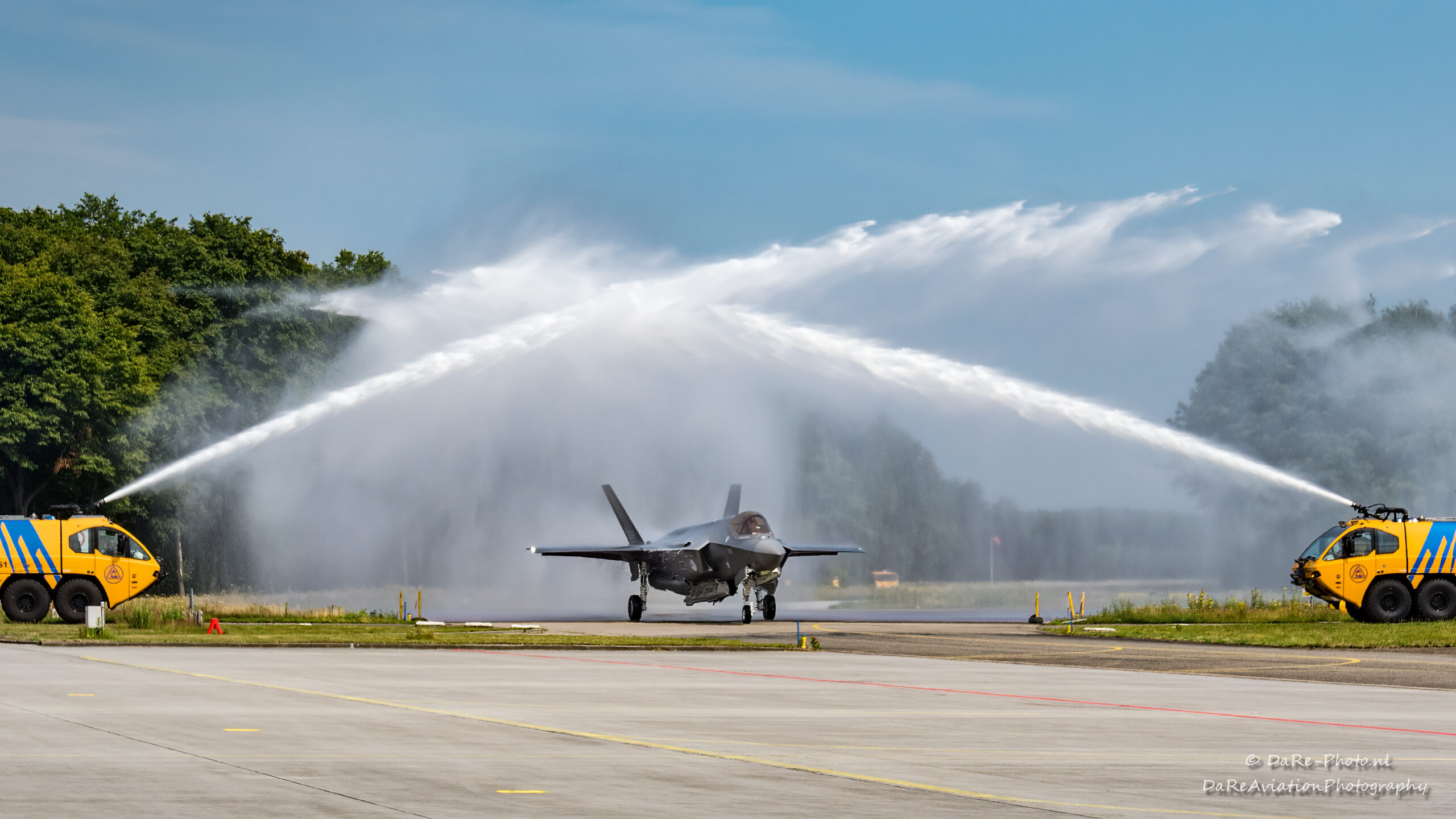 The Royal Netherlands Air Force (RNLAF) celebrated three mayor changes within its organization at Volkel Airbase on june 30th 2022

Next to the first aircraft arrival of the F-35A at Volkel, many spectators witnessed the resurrection of 313 squadron which is going to operate the F-35A and a mayor organizational change within the airforce with the establishment of the Air Command Command (ACC)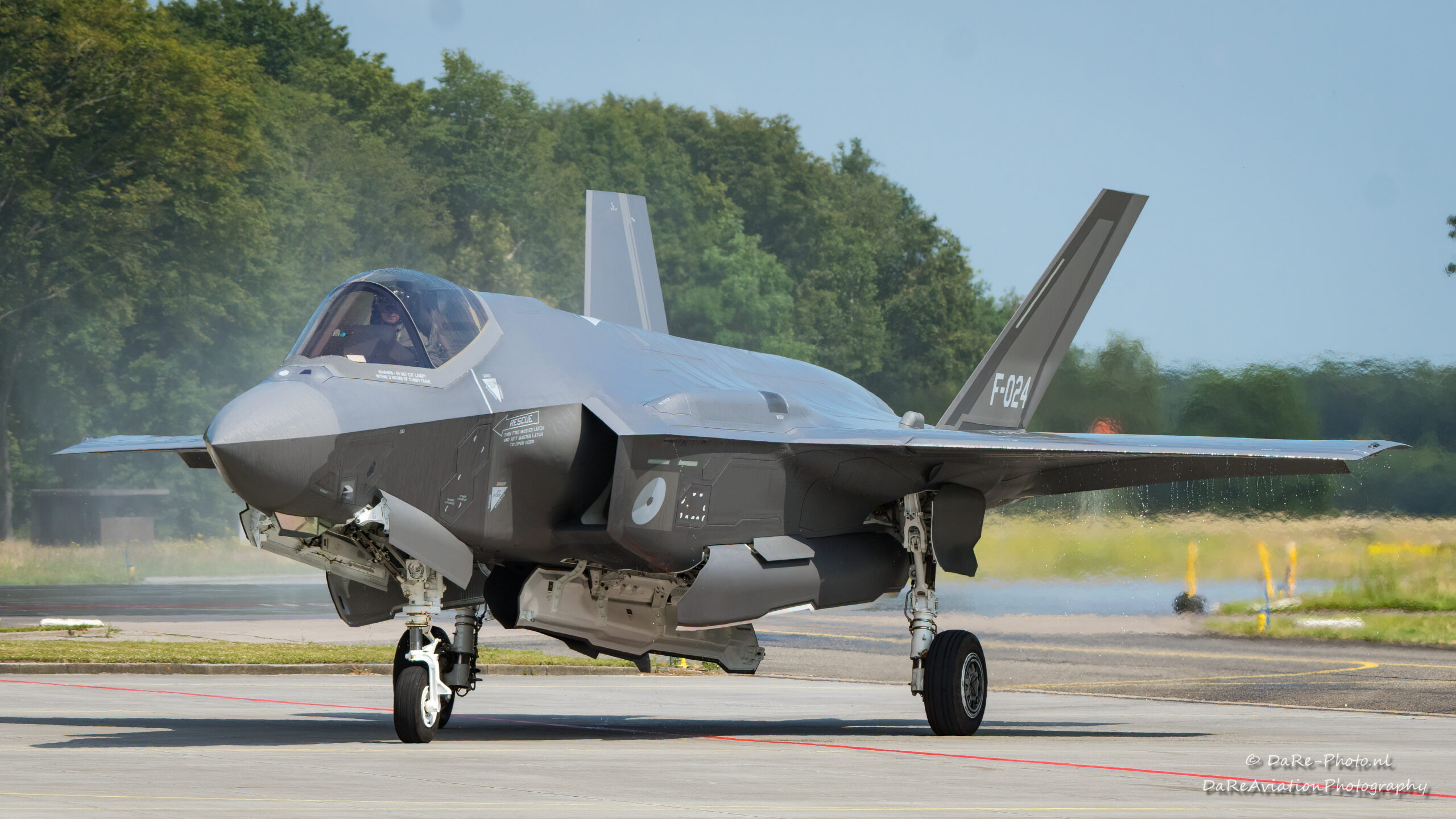 First Aircraft Arrival
With the official arrival of the F-35A Lightning II, two different fighters are based at Volkel nowadays. 312 squadron is flying the well known F-16 and 313 squadron is flying the F-35A. For the next two years, 312 squadron will keep on flying the F-16 and then they will convert to the F-35A after the F-16s retirement.

313 "Tiger "squadron

On December 18, 2020, 313 squadron, already based at Volkel airbase was temporarily disbanded and ceased flying operations with the F-16 and many pilots and crews converted to the F-35A at Leeuwarden Airbase and Luke AFB ( US ).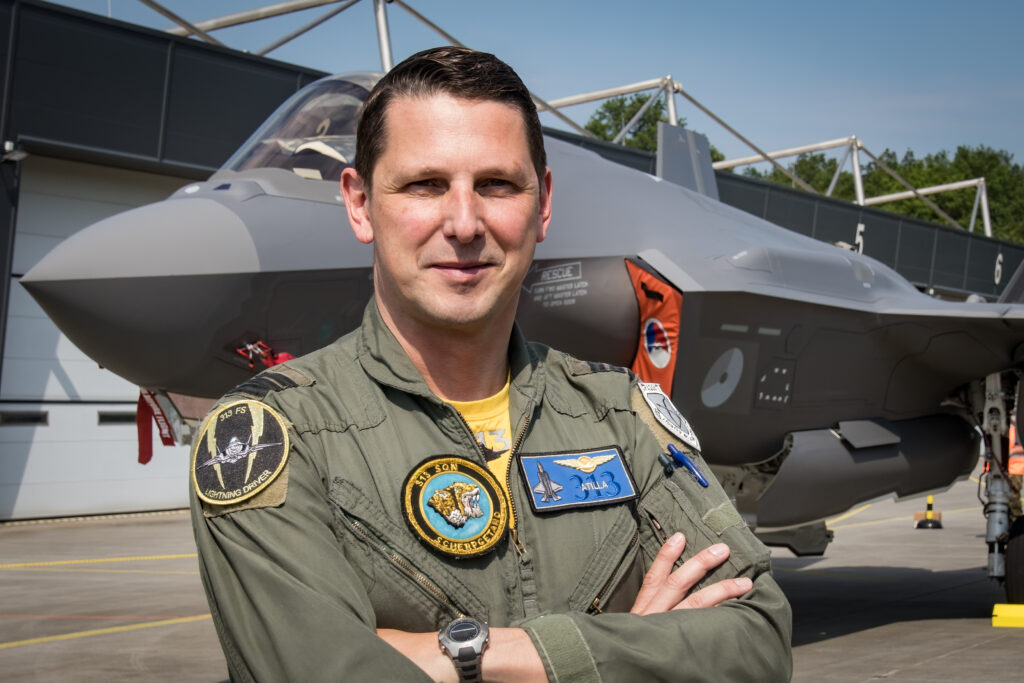 On June 30, 2022,  313 squadron was resurrected as a F-35 squadron at its homebase Volkel.
Squadron commander Lieutenant-Colonel Niels "ATILLA " Hussen flew his F-35 as formation leader of four F-35s above Volkel airspace in order to land at its homebase and taxied towards the platform next to the festivities with his F-35 (serial F-024). A speech was held to celebrate the resurrection of the 313 squadron. With the famous words, " Tiger Tiger Tiger" he ended his speech, reflecting on the membership of the NATO tiger organisation, part of 313 squadron.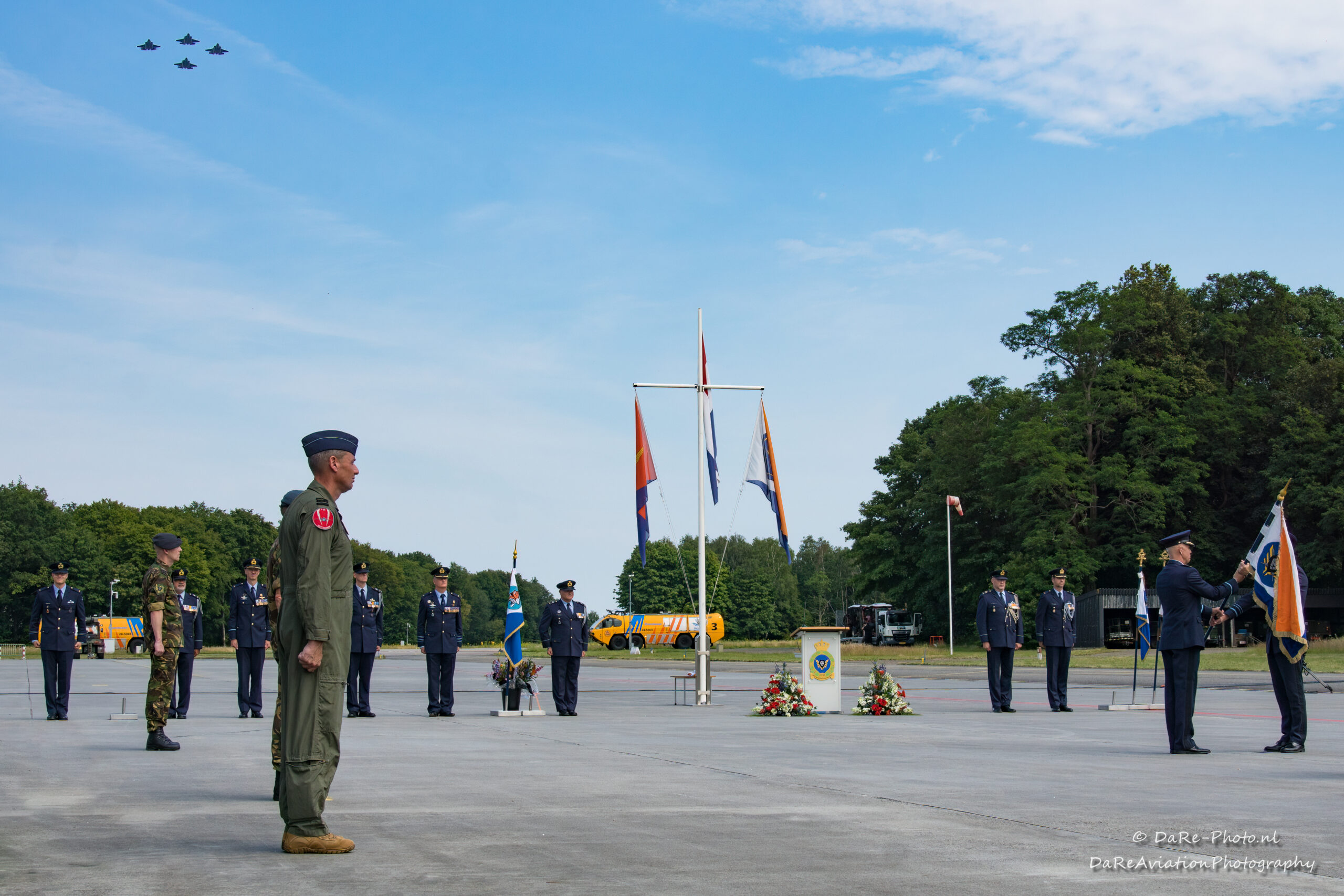 Air Combat Command

The Royal Netherlands Air Force has two fighter bases: Leeuwarden and Volkel airbase and a fighter control center AOCS (Air Operations Control Station) based at Nieuw-Milligen, located in the center of the Netherlands.

All three organizations ceased to exist as separate entities on June 30th and they were combined into one command, " AIR COMBAT COMMAND ". The Royal Netherlands Air Force commander luitenant-general Dennis Luyt, handed over the new "Air Combat Command" banner to the new AAC commander Air-Commodore van Deventer.
"Establishing the ACC is an important step towards our 5th gen Air Force," said Air -Commodore van Deventer. "Within this new organization we join the combat capability of all our F-35s, F-16s, MQ-9s, Air Battle Management, Targeting, and Datalink management under one Commander," he added.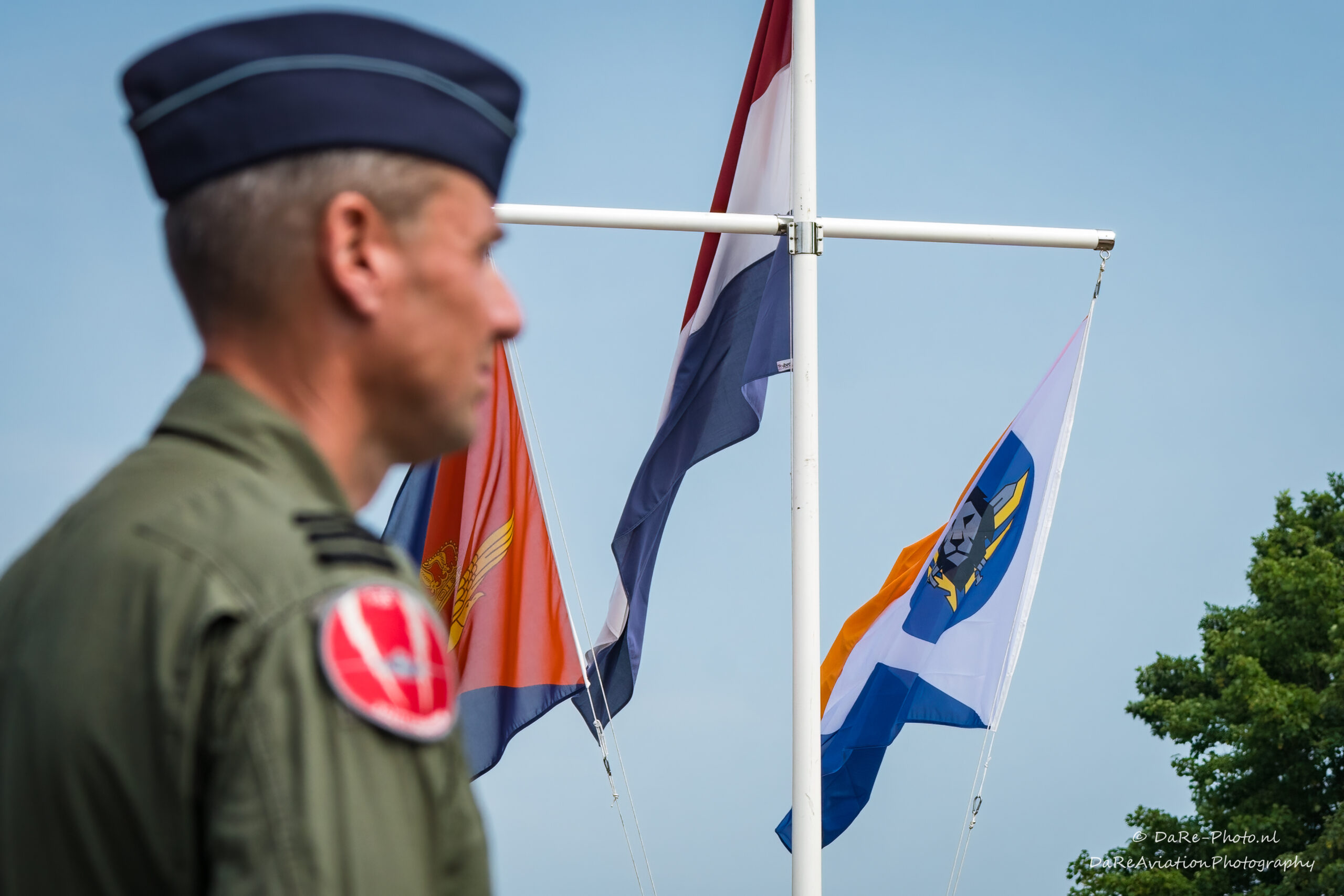 "We operate from three locations, with 13 squadrons, as one information driven team within the new Royal Netherlands Air Force command structure. By delegating responsibilities to lower levels we increase our agility enabling quick adjustments to the rapidly changing operational environment," Commodore van Devent said. "I'm very proud of this 2000-strong team of ACC that deliver our 5th generation Airpower to NATO – whenever and wherever needed," he concluded.