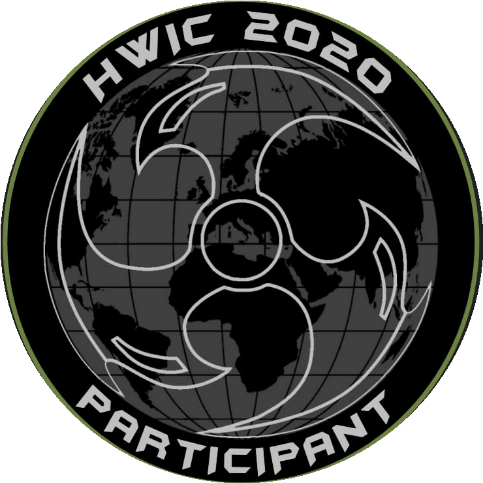 From January 6 2020 until April 29 2020 the Helicopter Weapon Instructor Course should have taken place in the Netherlands and Germany. The Defense Helicopter Command (DHC) takes care of this exercise each 1,5 years under the wings of the TACTES department of the 299 squadron.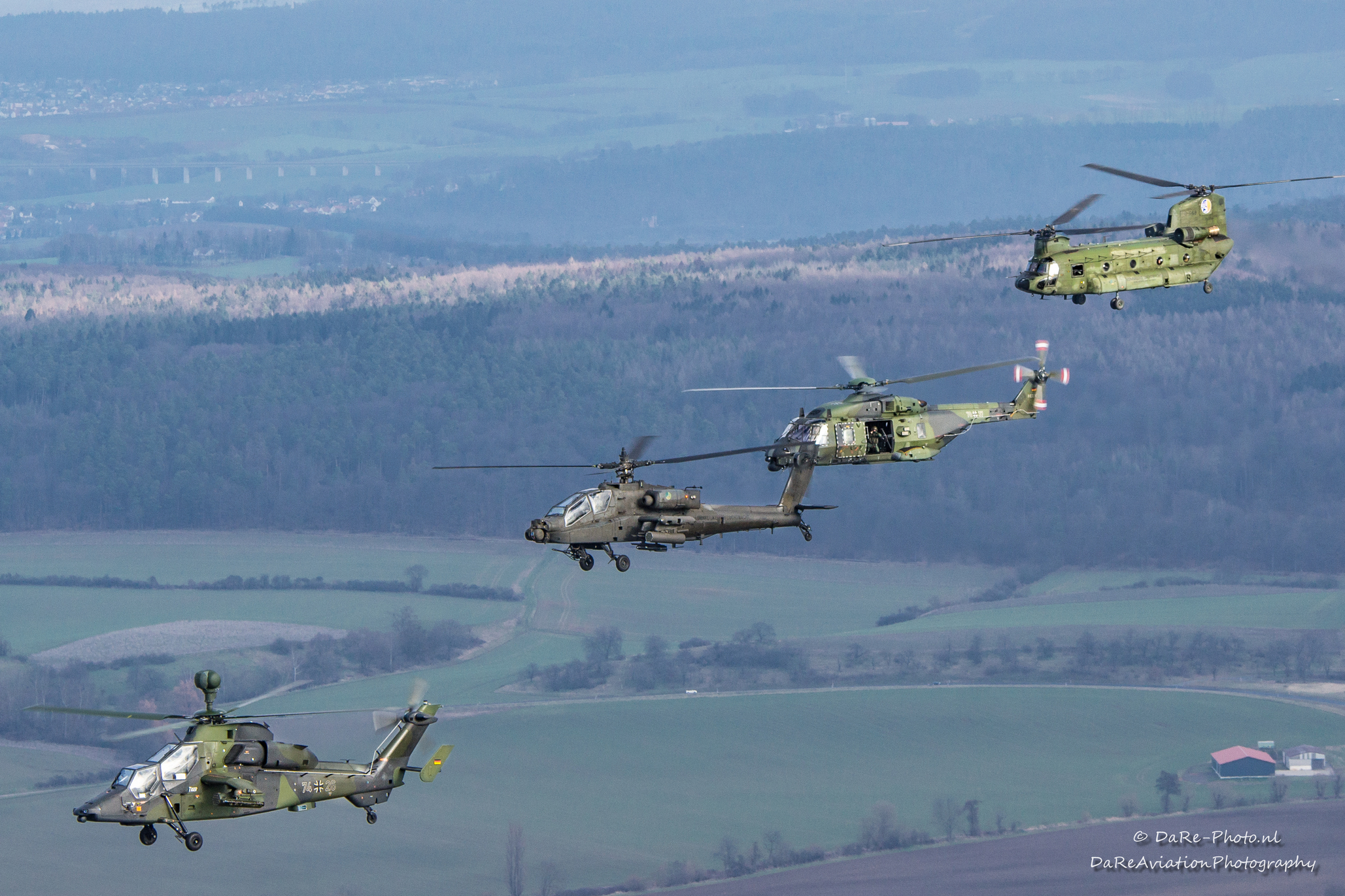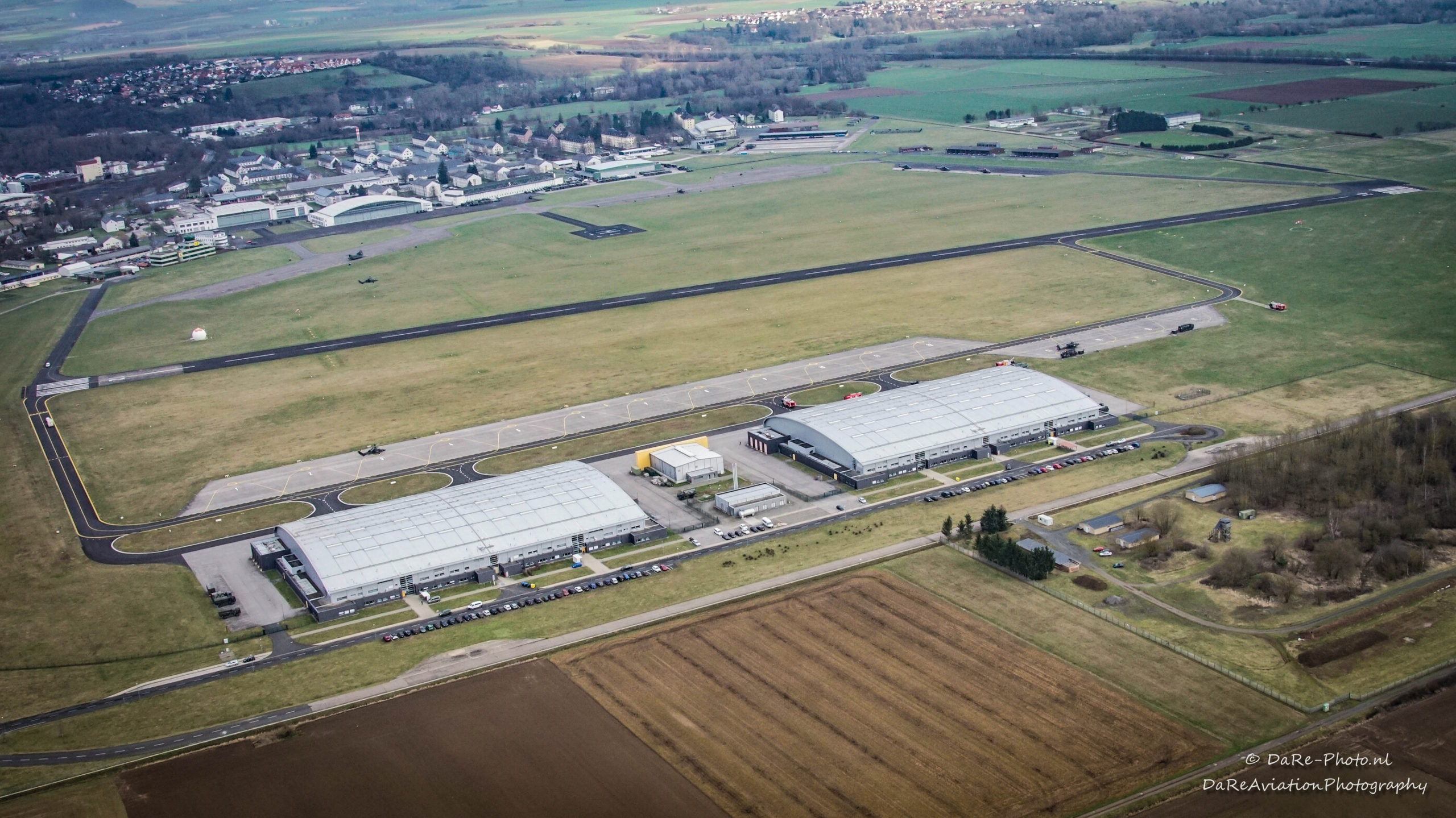 Royal Netherlands Airforce helicopter crews receive training with the 299 Squadron, based at Gilze Rijen airbase, the Netherlands. In addition to flight training, this includes training for protection duties, advanced fuel and ammunition locations, leadership training and driving training. It normally uses the helicopters of the 298, 300 and 301 squadron for flight training. In addition, the squadron has a flight simulator for Apache pilots to, for example, train emergency procedures.
By providing tactical training by the 299 squadron, they ensure the combat readiness of the various helicopter crews.
Major Bas, head of TACTES, explaining his part in HWIC;
In the past there was a need to educate people who were involved in educating others in tactics. It wasn't core business back then but it used to be done next to the normal flying activities. Because of this need of people who could educate and train others, the Helicopter Weapon Instructor Course started in 2005. Why I wanted to be head of Tactes ? Well, I was interested in this job to train people and with my experiences, 4 years of training and educating people in Ft. Hood, operating in warzones and being a weapon, flight – and JTAC instructor, I had the necessary experiences to get the job.
After 17 weeks this exercise should deliver weapon instructors to the Defense Helicopter Command making them tactical specialists.
Leader of exercise HWIC TAC and squadron commander of the 298 squadron, Lieutenant-Colonel Niels van den Berg emphasizes;
" The HWIC is the TOPGUN training for Helicopter crews. The Helicopter Weapon Instructor Course (HWIC) is one of the toughest courses in military helicopter flying. It is the helicopter version of the more famous FWIT (Fighter Weapons Instructor Training) "
Niels completed the course in 2008 as a Chinook pilot and does its tasks as leader of this exercise and flies missions as an instructor during HWIC TAC.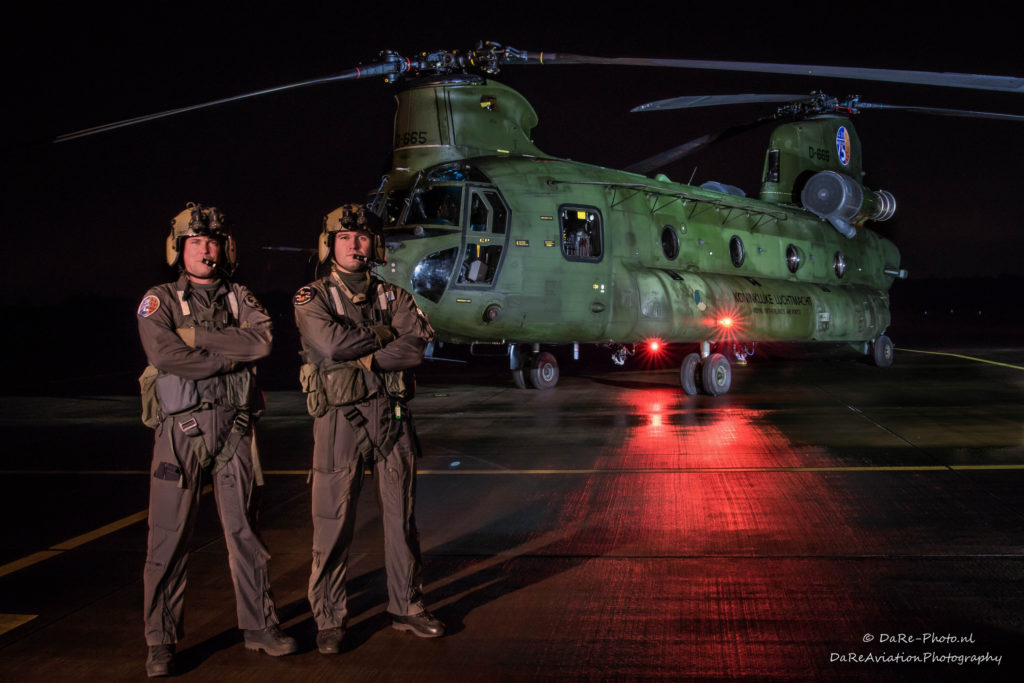 The HWIC 2020 is a special edition compared to previous courses. This year, the course is set up both theoretically and practically with international participants. The class consists of 11 Dutch students (8 pilots and 3 load masters) divided over three helicopter types (AH64D Apache, CH47D Chinook, AS-532 Cougar) and 11 German students (8 pilots and 3 load masters) divided over two helicopter types (NH-90, Tiger). The course started on 06-01-2020 and the graduation will take place on 29-04-2020.
Participants HWIC 2020:
AH-64D 301 sqn
CH-47D 298 sqn
AS-532 300 sqn
Tiger UHT KHR36
NH-90 TTH THR30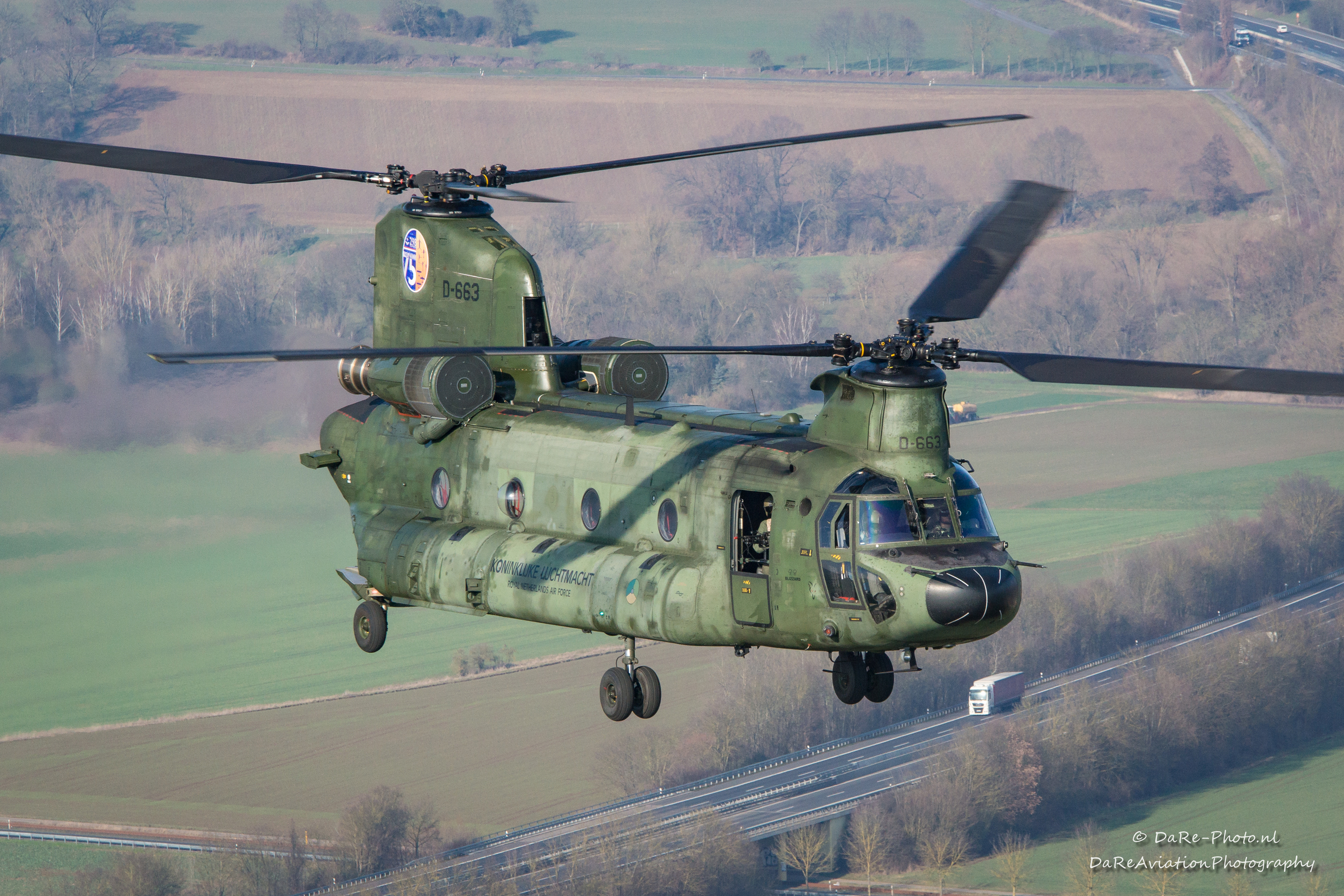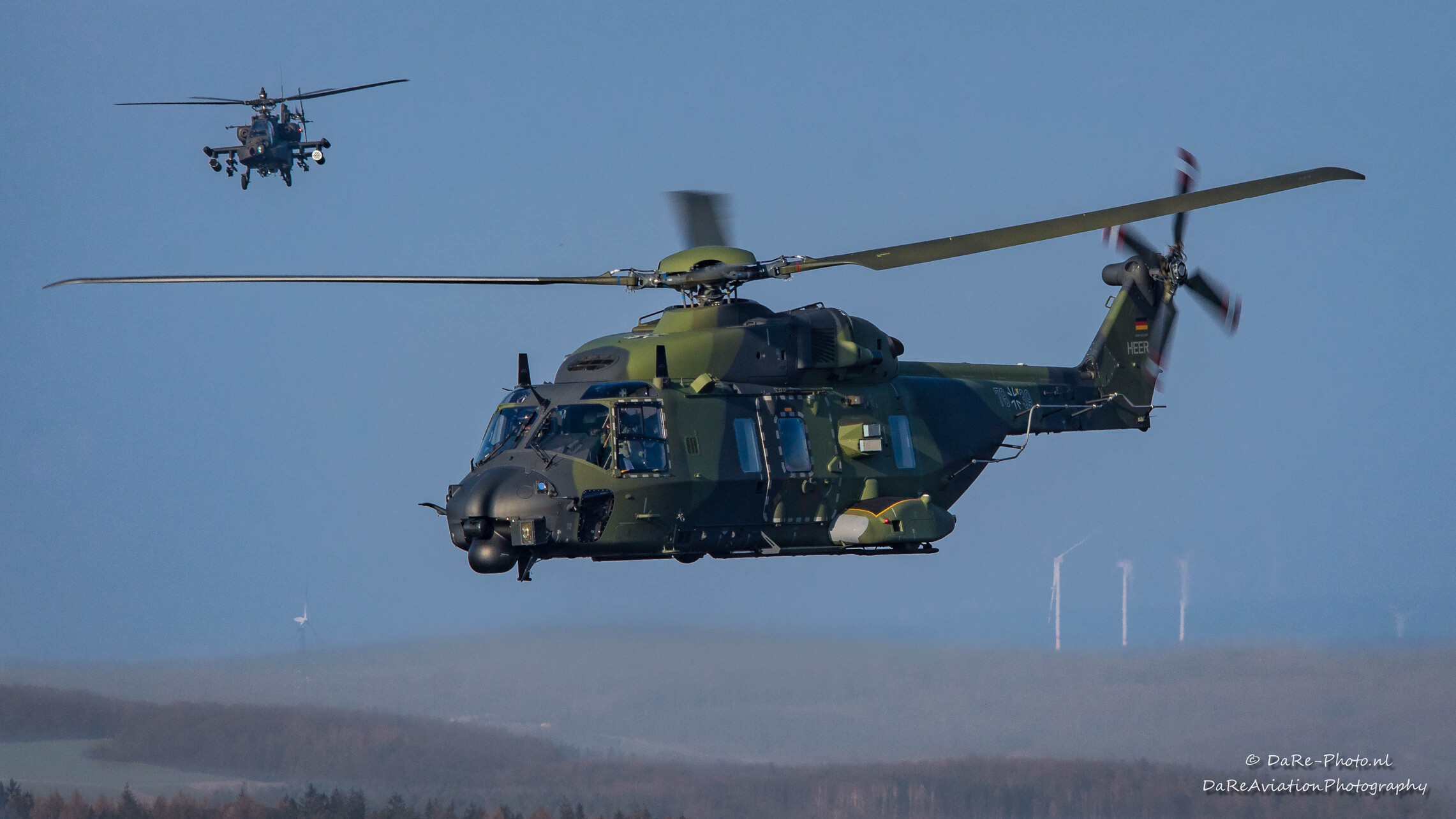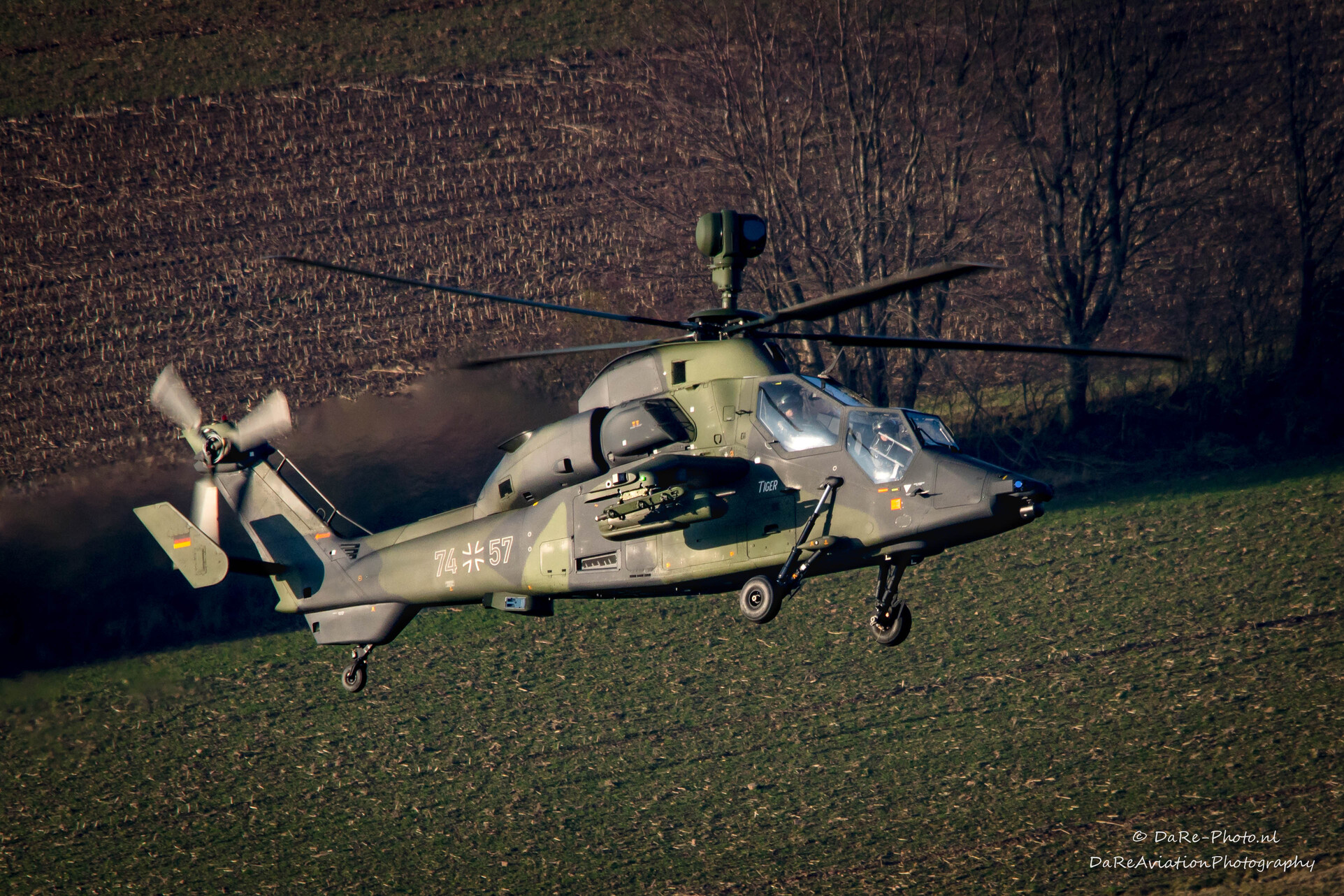 The course is divided into three modules: HWIC TAC, HWIC STRIKE and HWIC SOF. Between the flight weeks of these modules, theory is provided by internal and external instructors and specialists from the Netherlands Aerospace Centre (NLR ).
HWIC TAC
The main focus of this module is practicing and instructing evasive manoeuvers in small and large formations. Military helicopter crews must be able to perform missions under any enemy threat. These threats consist of ground based air defense assets like :
Radar (flycatcher)
Man Portable Air-Defense System. (infrared)
Small arms (AK-47, Heavy Machine Gun, etc.)
or airborne defense assets like :
Fighters (EF-2000)
Slow movers (PC-9)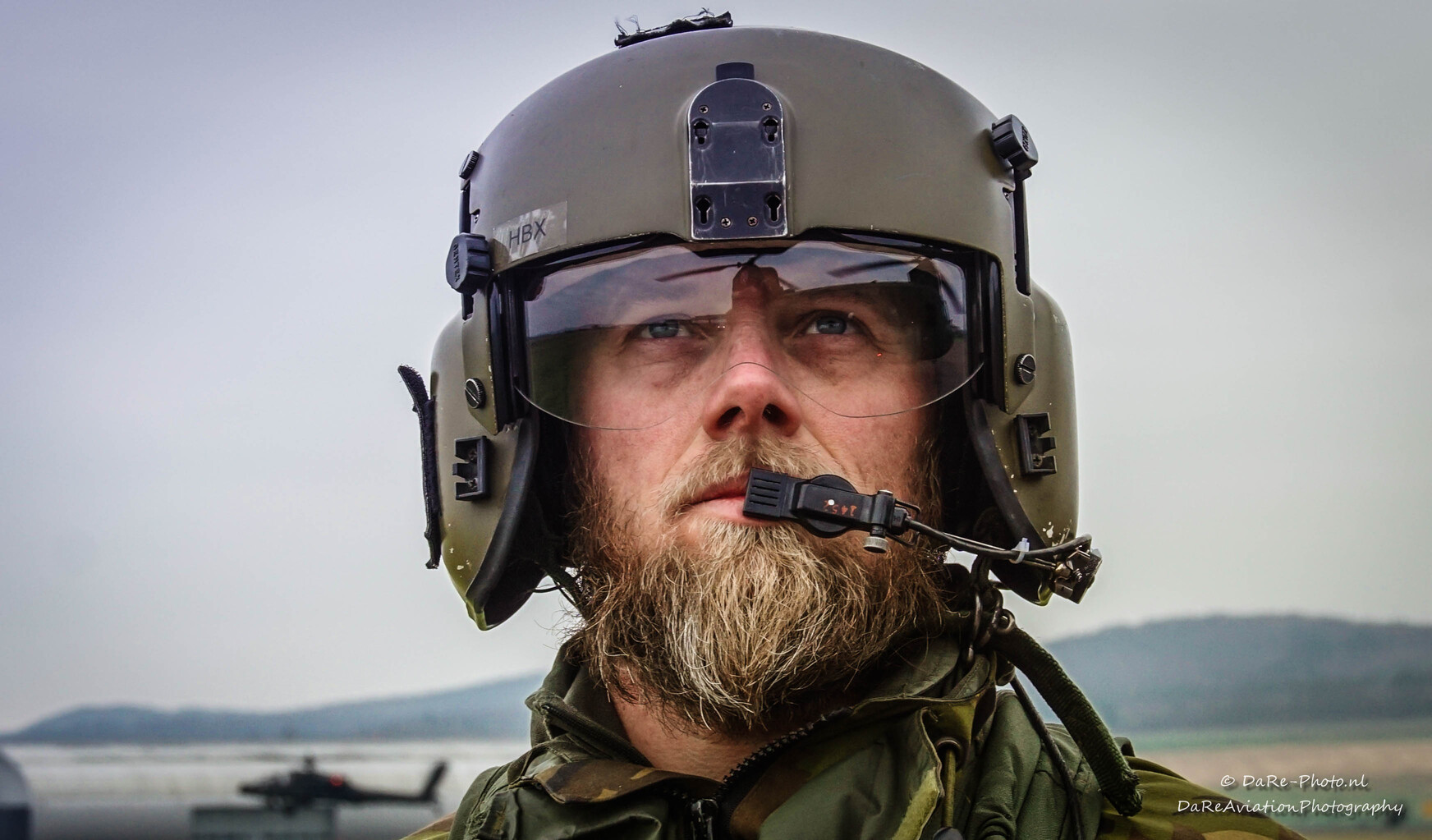 Prior to flying their missions, starting on the 27th of January 2020 untill 16th of February, the students are theoretically trained in recognizing enemy threats and how to defeat them. These enemy threats are simulated during the HWIC TAC period. Students must be able to defeat these threats and able to teach new pilots how to evade and defeat them. HWIC TAC took place in Germany, with the participating helicopters flying from Fritzlar Air Base. Fritzlar Airbase is the home of Kampfhubschrauber regiment 36 (KHR36) equipped with the Tiger UHT attack helicopter.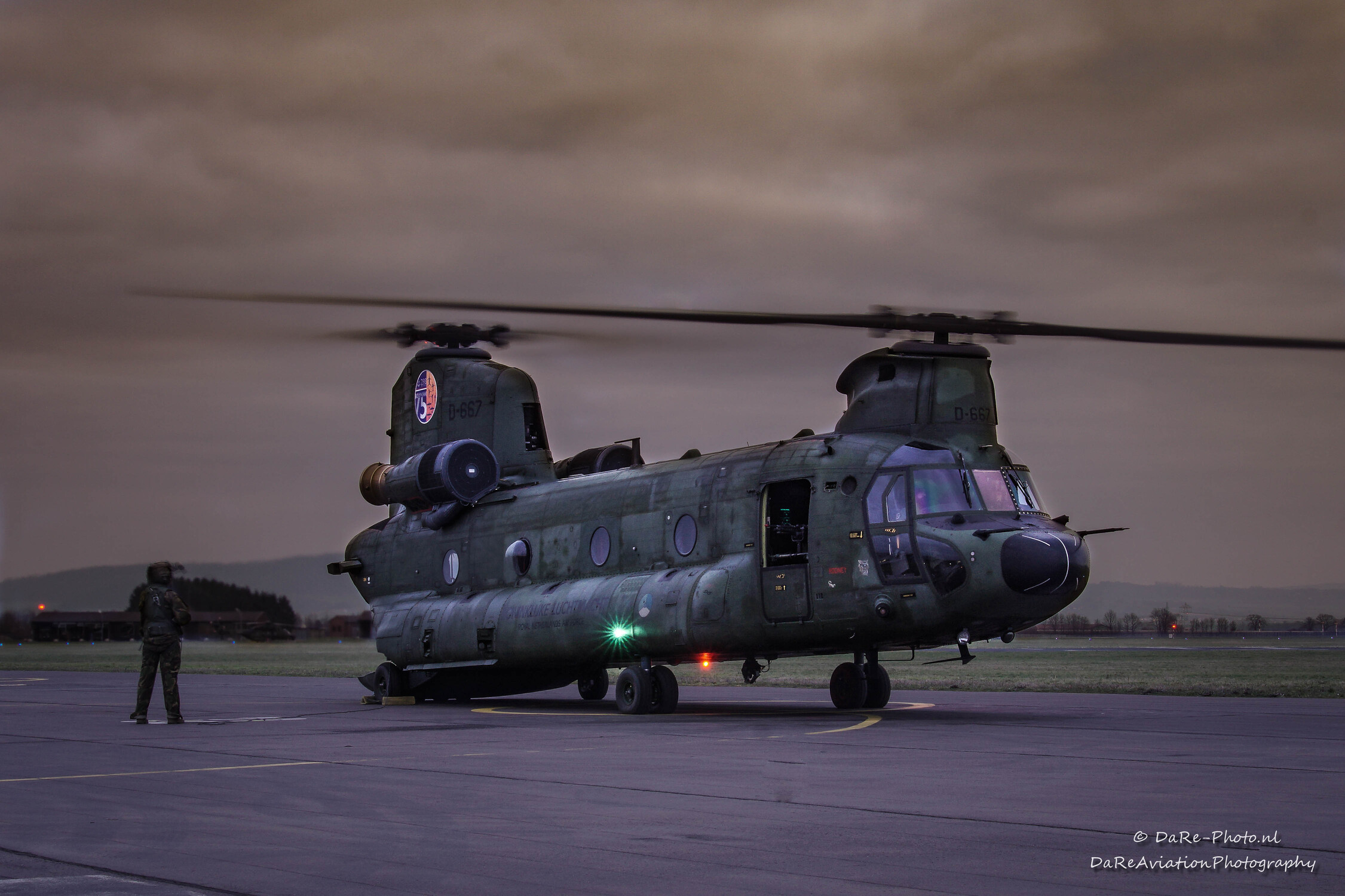 Captain Michael, Chinook pilot and student at HWIC 2020 is stating;
"To be part of the HWIC training, you have to be section lead at least, meaning you have to be able to be in charge of 3 helicopters. After the HWIC I will be a qualified Weapon Instructor, which means I will be able to execute evaluations during tactical training and exercises, am a tactical expert and will be able to advise commanders on a tactical level. The biggest challenge for me is planning a mission we normally do not do, Air Combat Maneuver against fixed wing aircraft, with formations larger than you normally operate with. It's the first time we fly these missions together with the Germans. It needs a lot of adaption because they fly other helicopters, have other routines regarding flying and they are working with other systems. But still, we learn a lot from each other. Working together with other assets, Air Combat Maneuver and working on your own skills in giving instruction and tactical performance, are the reasons that this exercise is a great added value for me."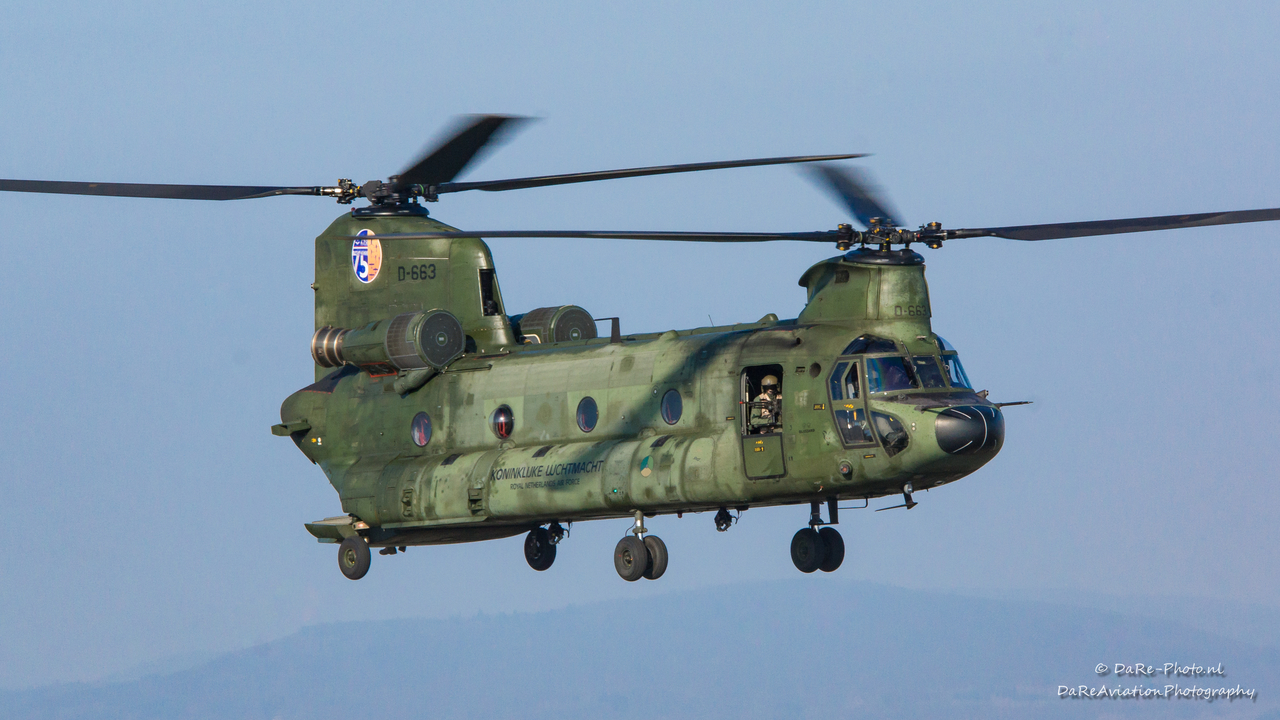 The strike exercise is a well-known exercise within DHC, in which the helicopters of the DHC are executing the exercises on the Bergen-Hohne range. Part of the HWIC is learning to shoot dynamically in larger formations and of course being able to transfer this knowledge to new and young pilots. STRIKE also consists of a theory and practical module. During the theory, the various weapons of the DHC and those of the German helicopters are discussed. Pilots also get used to which self-defense mechanisms are available and how they are used.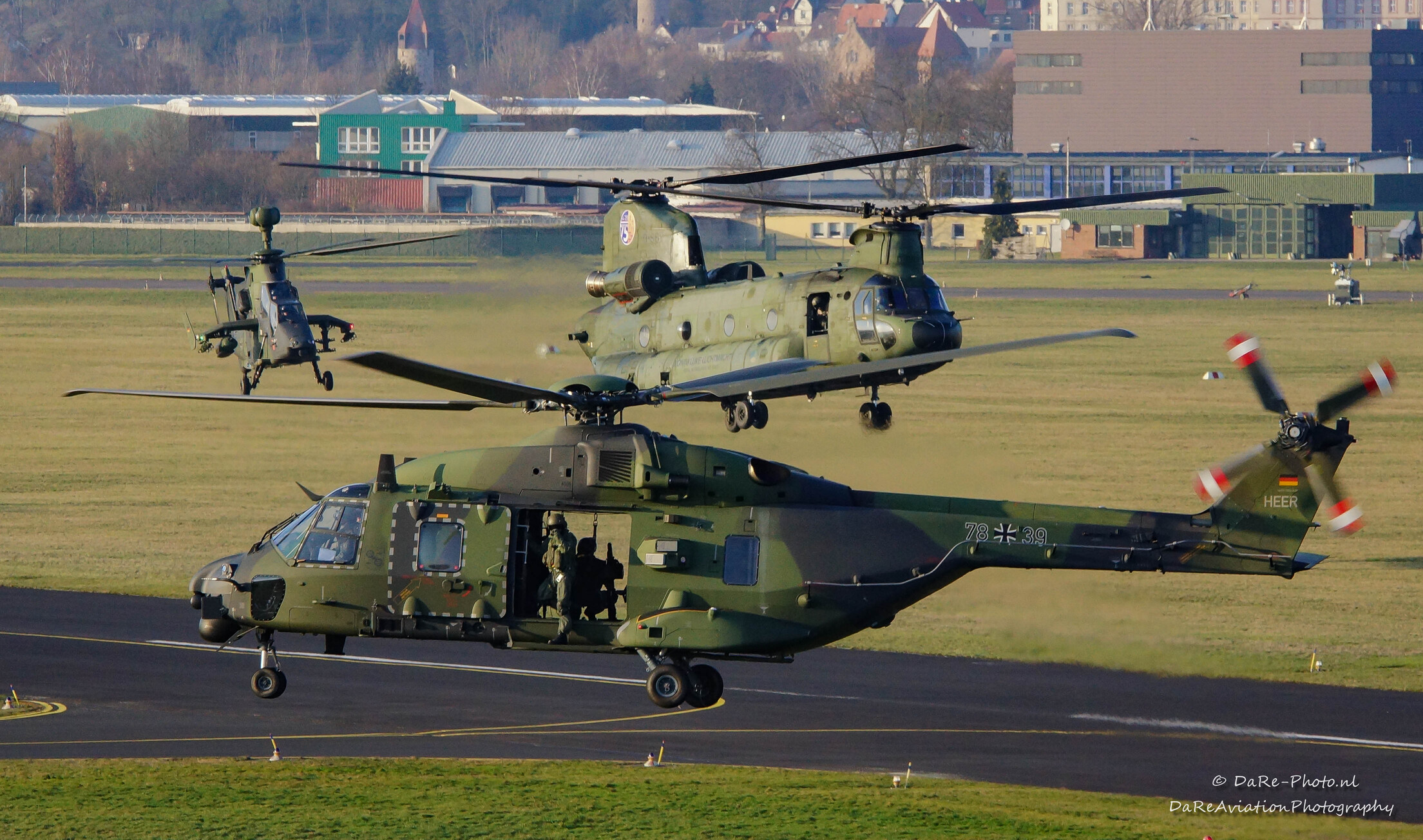 The Special Operations Forces ( SOF ) module focuses on working with ground troops and Special Forces. The Special Forces use different planning and implementation methods other than conventional units. The students are challenged by complex missions and various enemy threats. Because of these students are expected to think more out of the box and complete the mission with unconventional solutions. Furthermore students are educated on Dutch and German special operations after which they go into practice.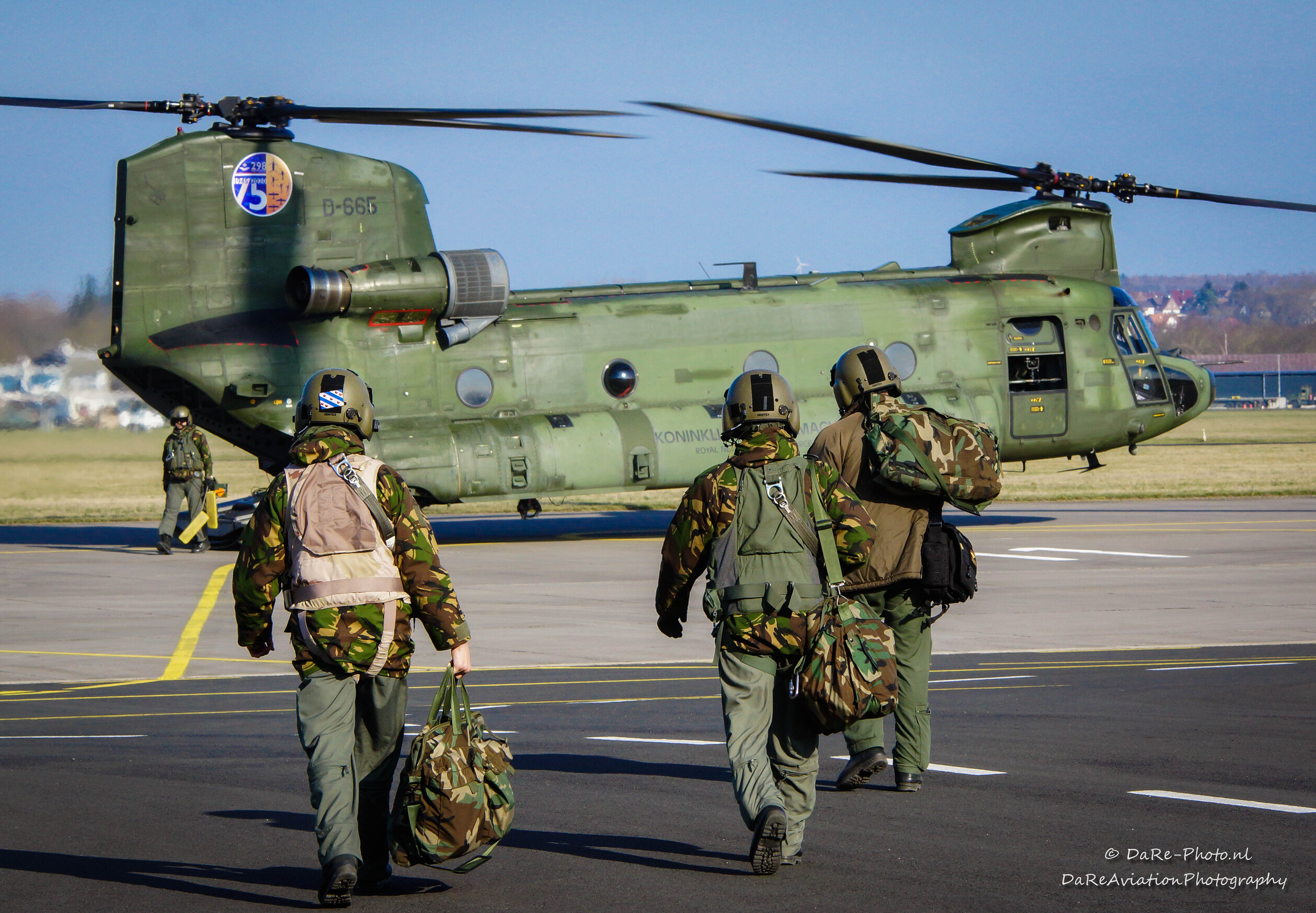 COVID-19
Unfortunately, just after HWIC TAC, due to the outbreak of the COVID-19 virus, the Dutch Ministerie of Defense decided to cancel HWIC STRIKE and HWIC SOF on March 15th.
Because of the perceptional taken measures the organizers could not ensure the safety of flight crews and supporting personnel due to this virus. Therefore, the exercise was postponed until further notice. If everything is working out HWIC SOF will take place at Gilze Rijen airbase in October 2020. Lets see what happens !!.