Twelve A-10 Thunderbolt IIs from the 74th Expeditionary Fighter Squadron, 23rd Fighter Wing "Flying Tigers," along with 350 supporting airmen, arrived in Amari Air Base, Estonia, Sept. 21st.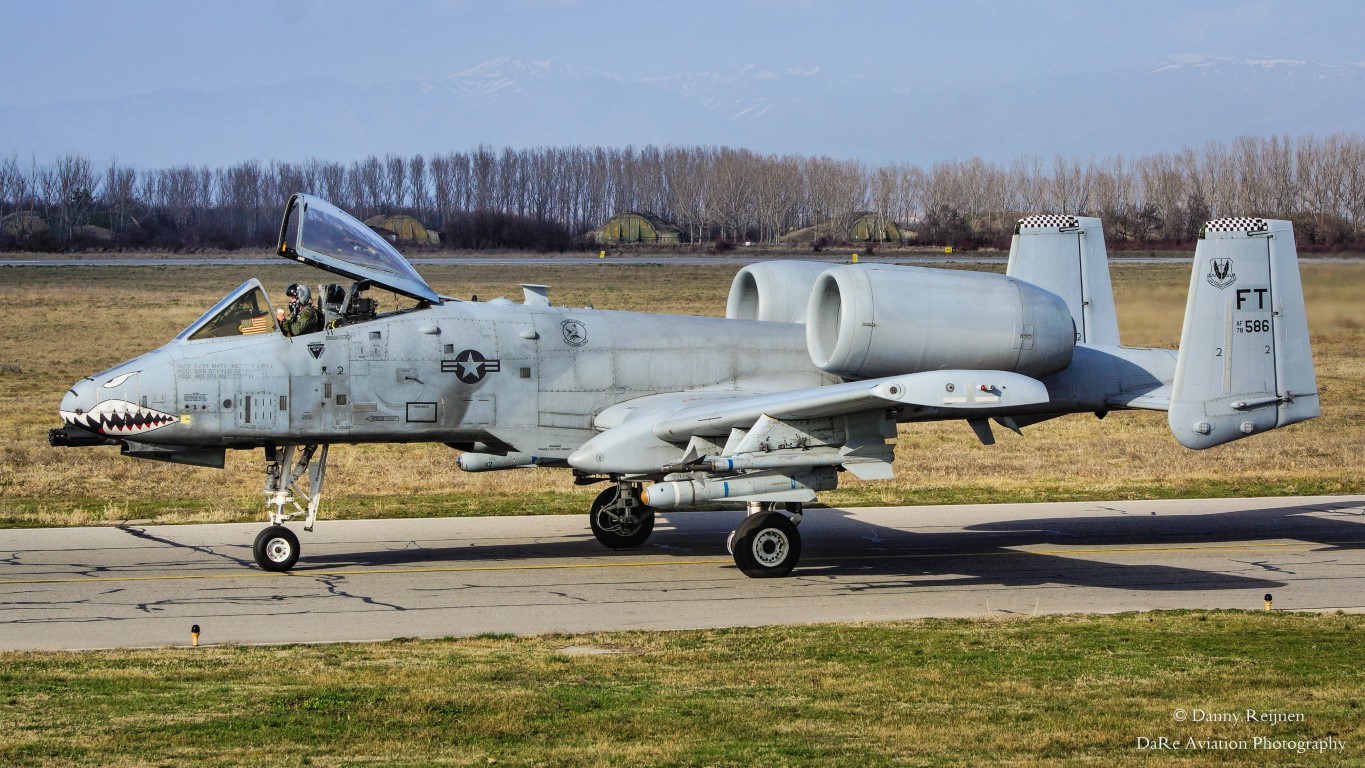 The A-10s, pilots, and maintainers, are part of a Theater Security Package deployment out of Moody Air Force Base, Georgia, in support of Operation Atlantic Resolve. Operation Atlantic Resolve continues as a demonstration of U.S. European Command and U.S. Air Forces in Europe's commitment to the collective security of NATO members and partners. The training involved will enhance interoperability between systems and units.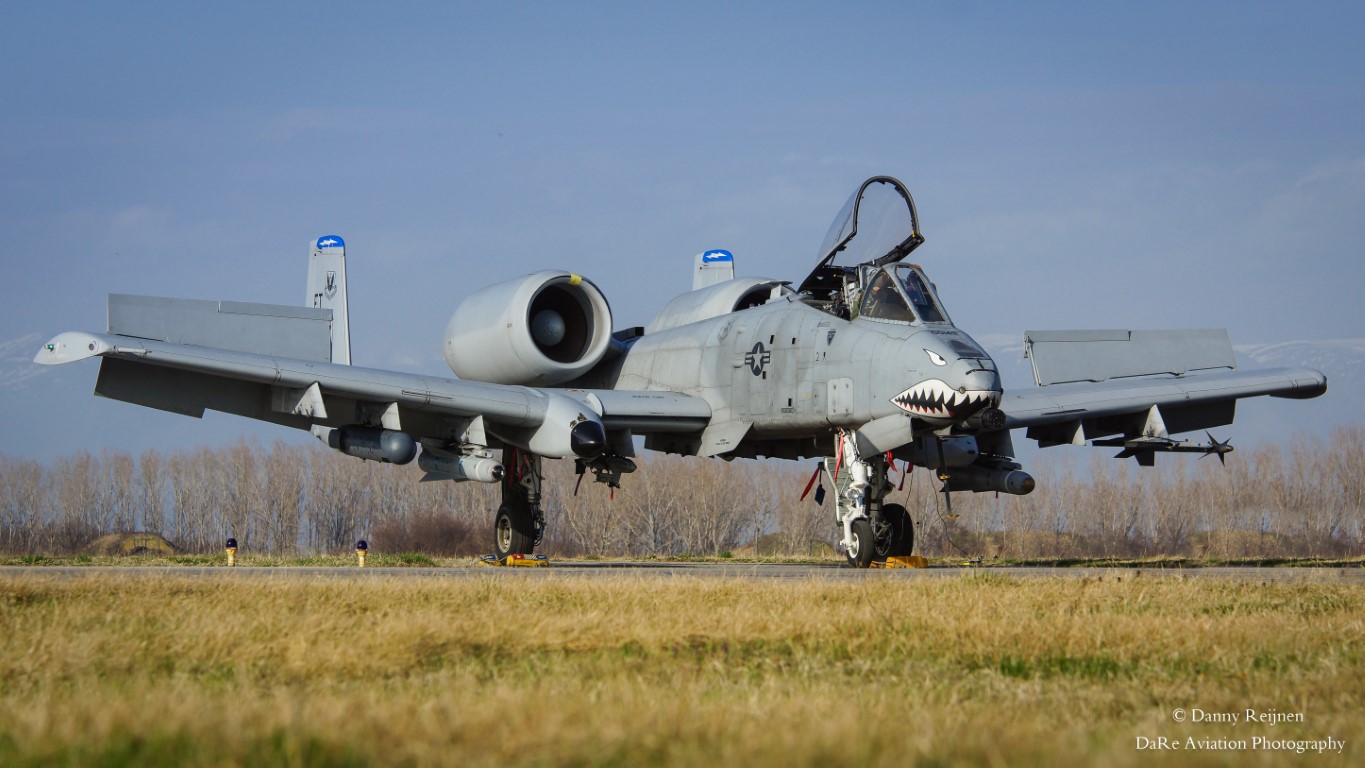 As U.S. Air Force Lt. Col. Bryan France, 74th EFS commander stated in Estonia, " Both the United States Air Force and the Estonian Air Force will gain tremendous benefits. It's really a synergistic relationship that we gain when we are able to operate out of an airfield in a foreign country with our allies. We will be able to brief, execute, debrief together and learn those lessons and turn around and reapply them the next day."
After months of training with their Estonian counterpart, other countries, and several short small deployements, the A-10's relocated to Graf Ignatievo airbase Bulgaria in januari 5th 2016, supporting the Operation Atlantic Resolve mission in Europe. Graf Ignatievo is the home of 3 Iztrebitelna Aviacionna Basa (3IAB), flying with the Mig29's.
In 2015 several units of the United State Airforce got the chance to train against the Bulgarian Mig 29's in relation with their deployments.
Major-General Rumen Radev, commander of the Bulgarian Air Force stated on 23th of februari that the Bulgarian Airforce can offer good training possibilities with their Mig 29's because they fly without any limitations.
Together with the SU-25's, normaly based at Bezmer air force base but now also temporarily based at Graf Ignatievo, the A-10's took part in the excercise Thracian Thunder 2016.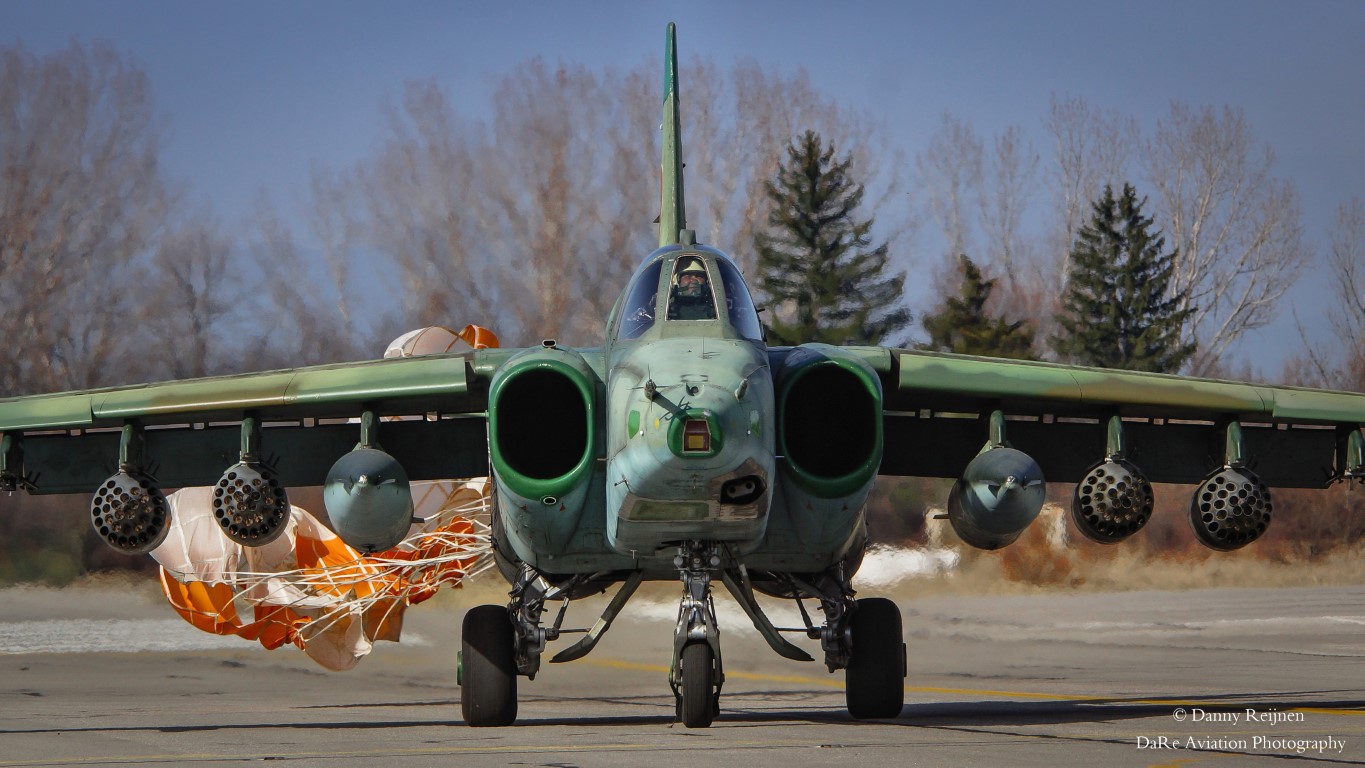 The major goals of Thracian Thunder 2016 are: the improvement of operational compatibility of Bulgaria's air forces for participation in operations under NATO command, the improvement of flight technique of the personnel, as well as the improvement of logistic activities and maintenance of guest units.
Territory of the Graf Ignatievo air base and the Novo Selo training ground will be the venue of the joint training flights of Bulgarian Air Forces and 74th EFS, United States Air Force.
During their deployment, 74th EFS pilots took the chance to train in unimproved surface landings on an austere landing strip at Plovdiv, to simulate conditions of a deployed environment. This kind of training provides commanders the ability to project combat capability to areas otherwise denied by traditional airpower methods as explained by Lt. Col. Bryan France, 74th EFS commander: "The A-10 is a fighter aircraft that specializes in close air support, this training will prepare our pilots to land in a variety of surface conditions allowing us to bring the fight even further."
The 74th EFS executed Combat Search en Rescue training during their small deployment to Plovdiv. CSAR training involved A-10C Thunderbolt II integrating with a Bulgarian AS-532 Cougar helicopter to help locate, verify and extract surviving Airmen.
" Our ability to work with our allies ensures that if we were ever to have a combat search and rescue scenario for real, we are going to be well trained," said U.S. Air Force Capt. Thomas Ainscough, 74th EFS chief of plans. "It gives us a dedicated playbook to reference when we need to execute these complicated and dynamic missions. We will be used to working with each other to rescue that survivor."
The 74th EFS and the Bulgarian military conducted numerous CSAR training missions in February and will continue to do so with the goal of enhancing interoperability and perfecting the CSAR capability.
In Januari 2016 Defense Secretary Ash Carter announced that the A-10 not to be retired until 2022. That gives the "Flying Tigers" the time and oppertunity to train with their allies and hopefully gives other future A-10 Theater Security Packages the chance to come to train with their European allies and to make sure that the United States fullfil their commitment to the security and stability of Europe.