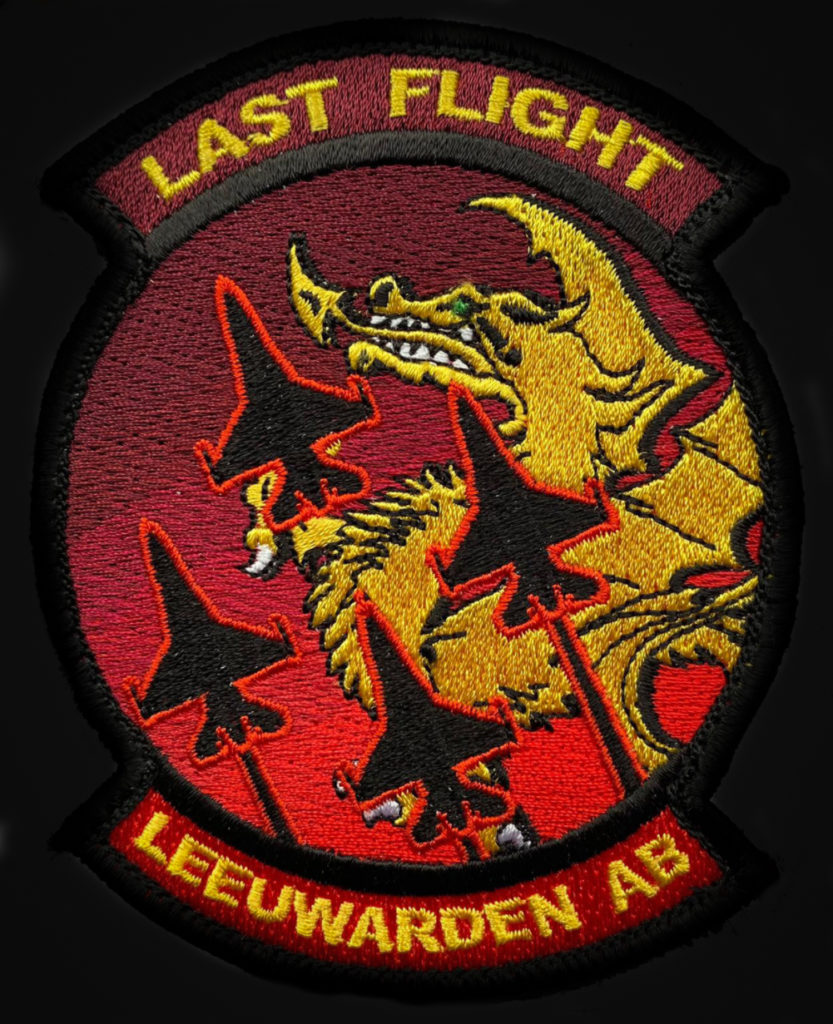 The 5th of July marked the end of F-16 operations at Leeuwarden Air Base, The Netherlands. With the first landing on the 8th of June 1979, the F-16 was active at Leeuwarden airbase for more then 42 years.
The 322 ( Dutch ) squadron Royal Air Force is the eldest squadron of the Royal Netherlands Airforce. It was founded on the 12th of June, 1943 and was the first squadron of the RAF to consist entirely of Dutch soldiers.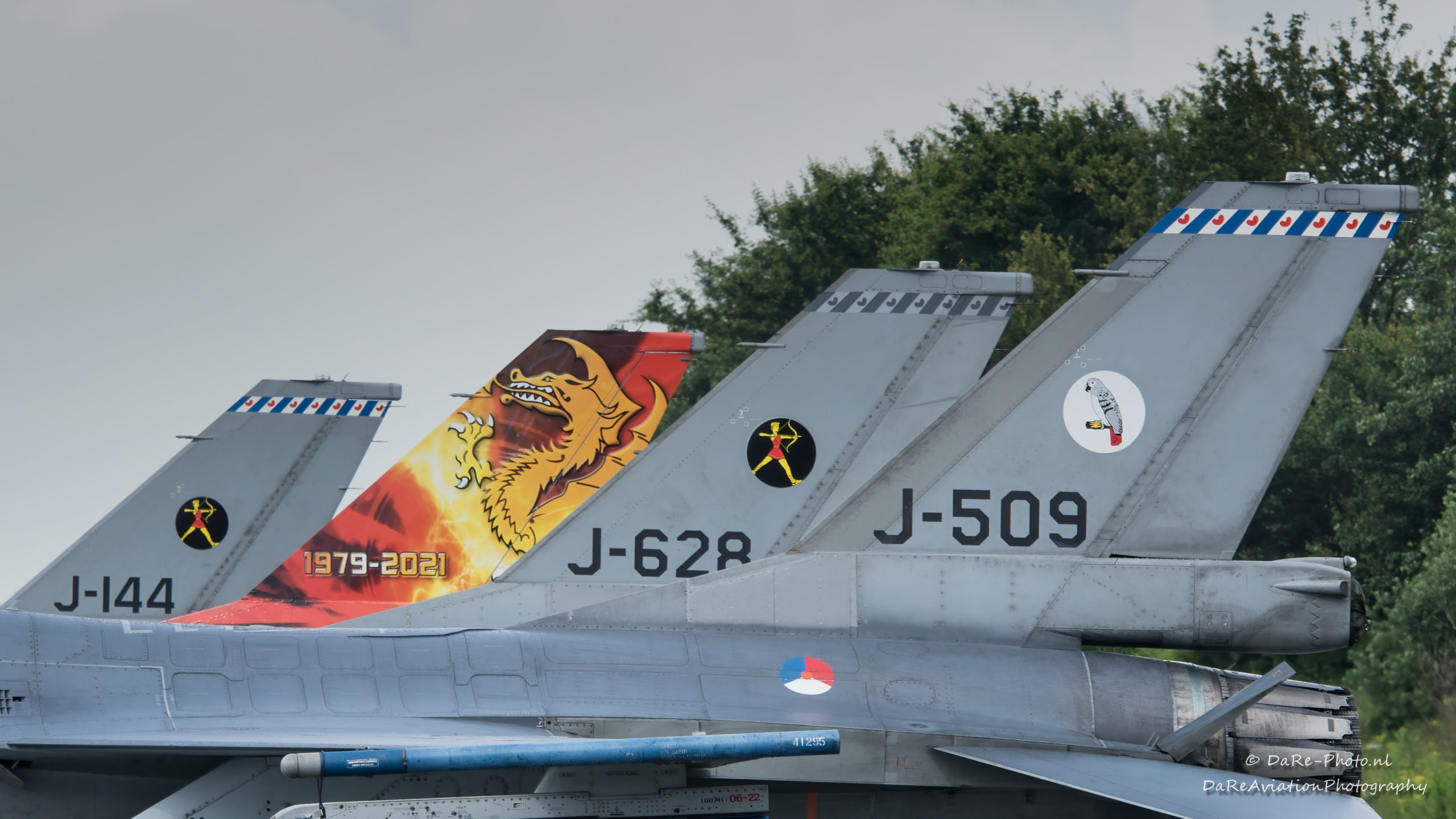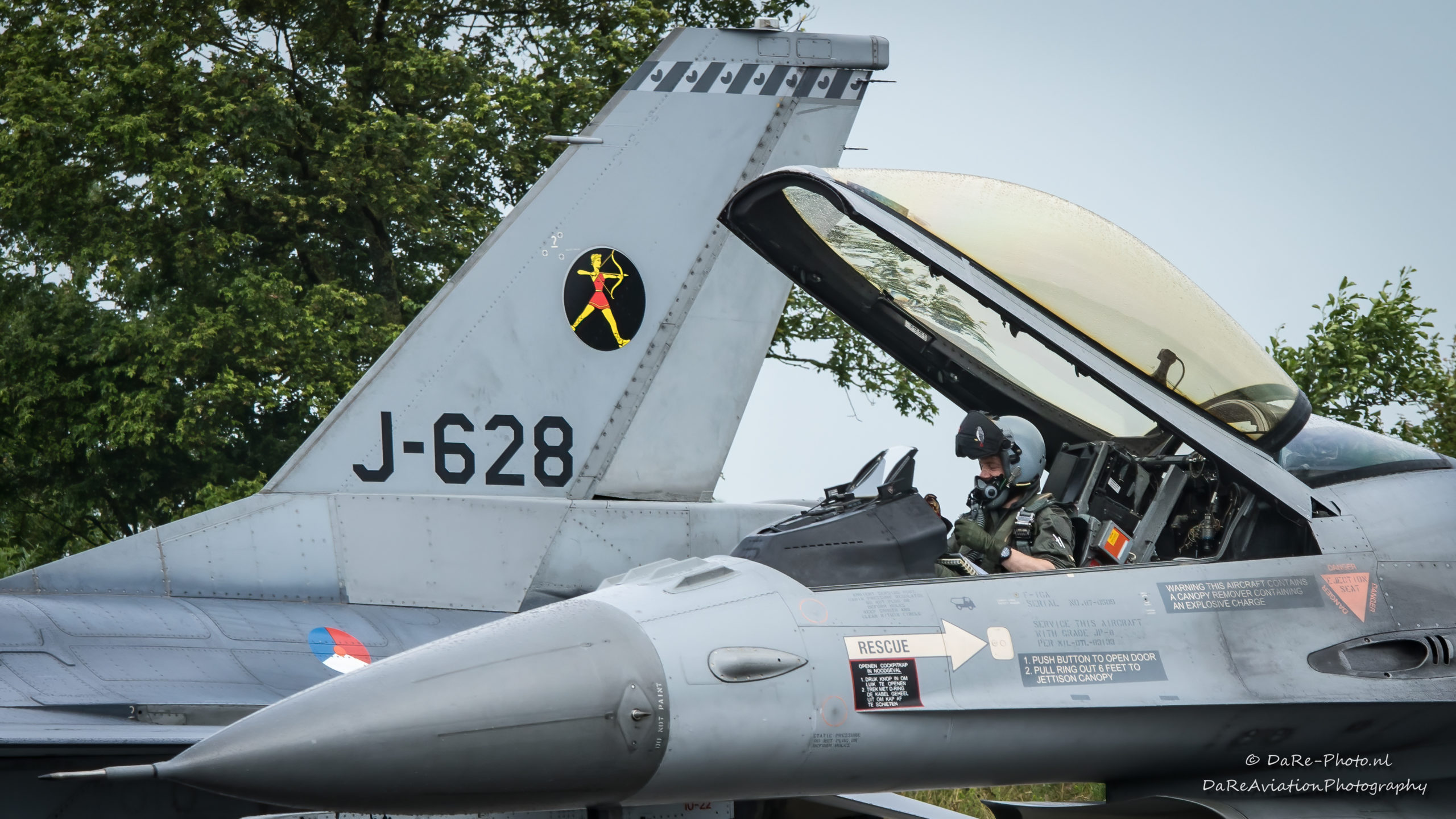 For many years the F-16 was the backbone of the Royal Netherlands Airforce. They took care of the Quick Reaction Alert Missions out of their homebase Leeuwarden and took part of deployments like Afghanistan, Bosnia and Lybia.
On October 31st 2019, it's successor arrived at Leeuwarden Airbase, the F-35A Lightning II. This milestone for the Royal Netherlands Airforce meant a huge change for 322 squadron and also the future departure of the F-16.
Untill now ten F-35's are delivered at Leeuwarden Airbase and 322 squadron is aiming for Initial Operational Capability with the F-35A at the end of 2021.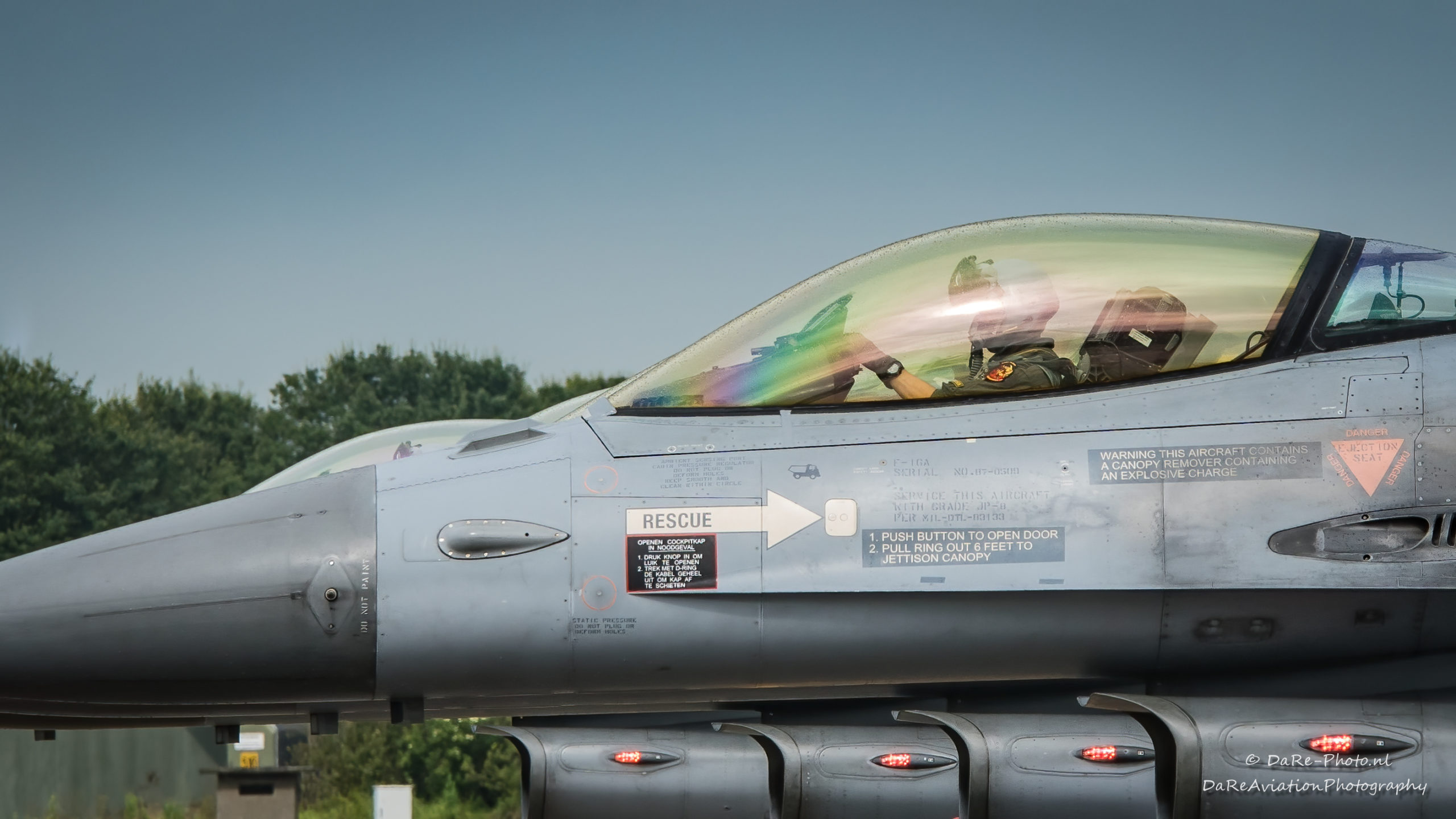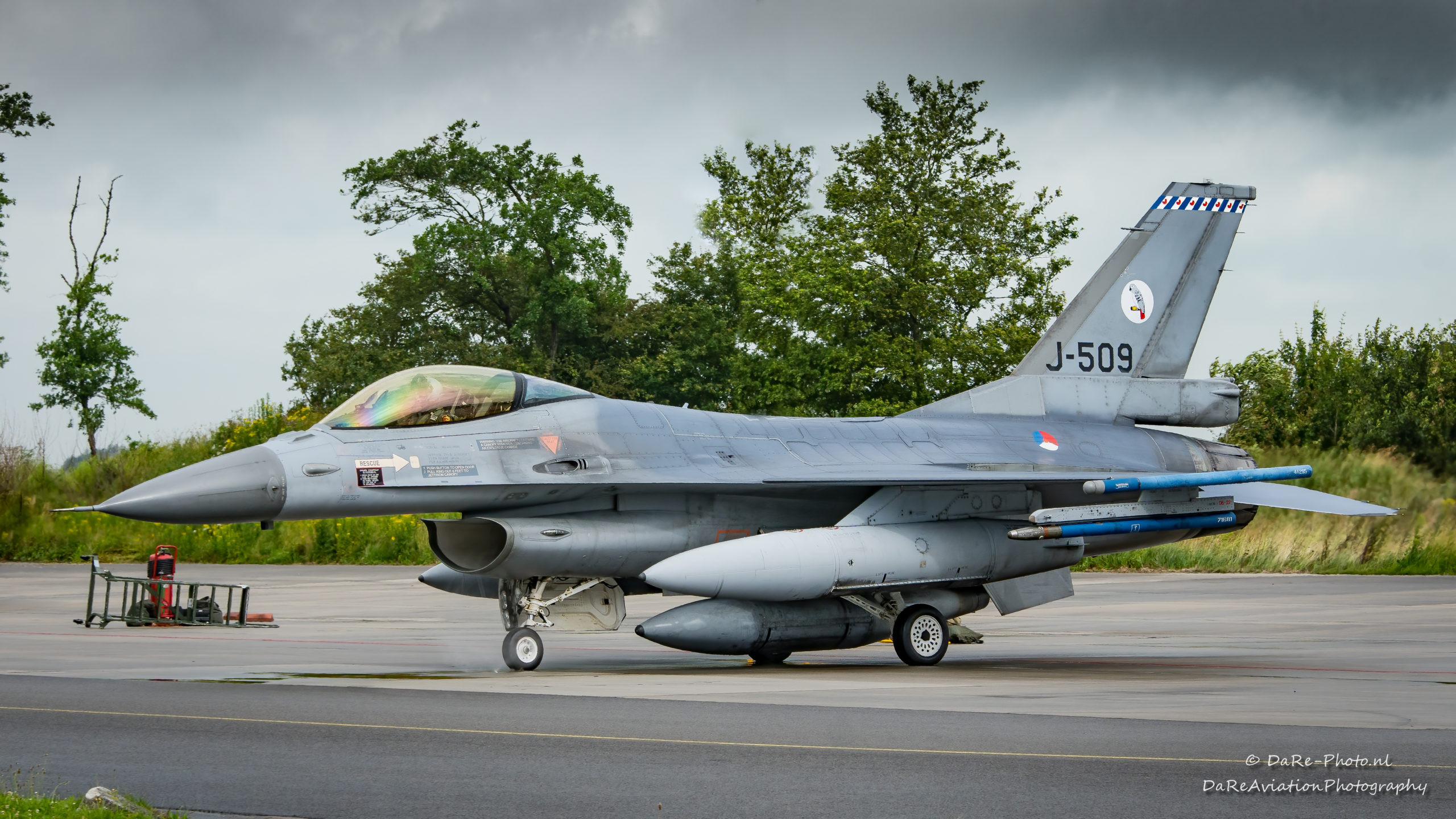 Because of the F-16 Flyout, 322 squadron painted three aircraft in the original colours of units flying out of Leeuwarden Airbase in the 80's.
The J-509 wearing the full colour badge of 322 squadron, nicknamed Polly. The J-144 is wearing full colour markings of the 323 squadron nicknamed Diana and the J-201 is wearing the full colour markings of the Transition and Conversion Department (TCA).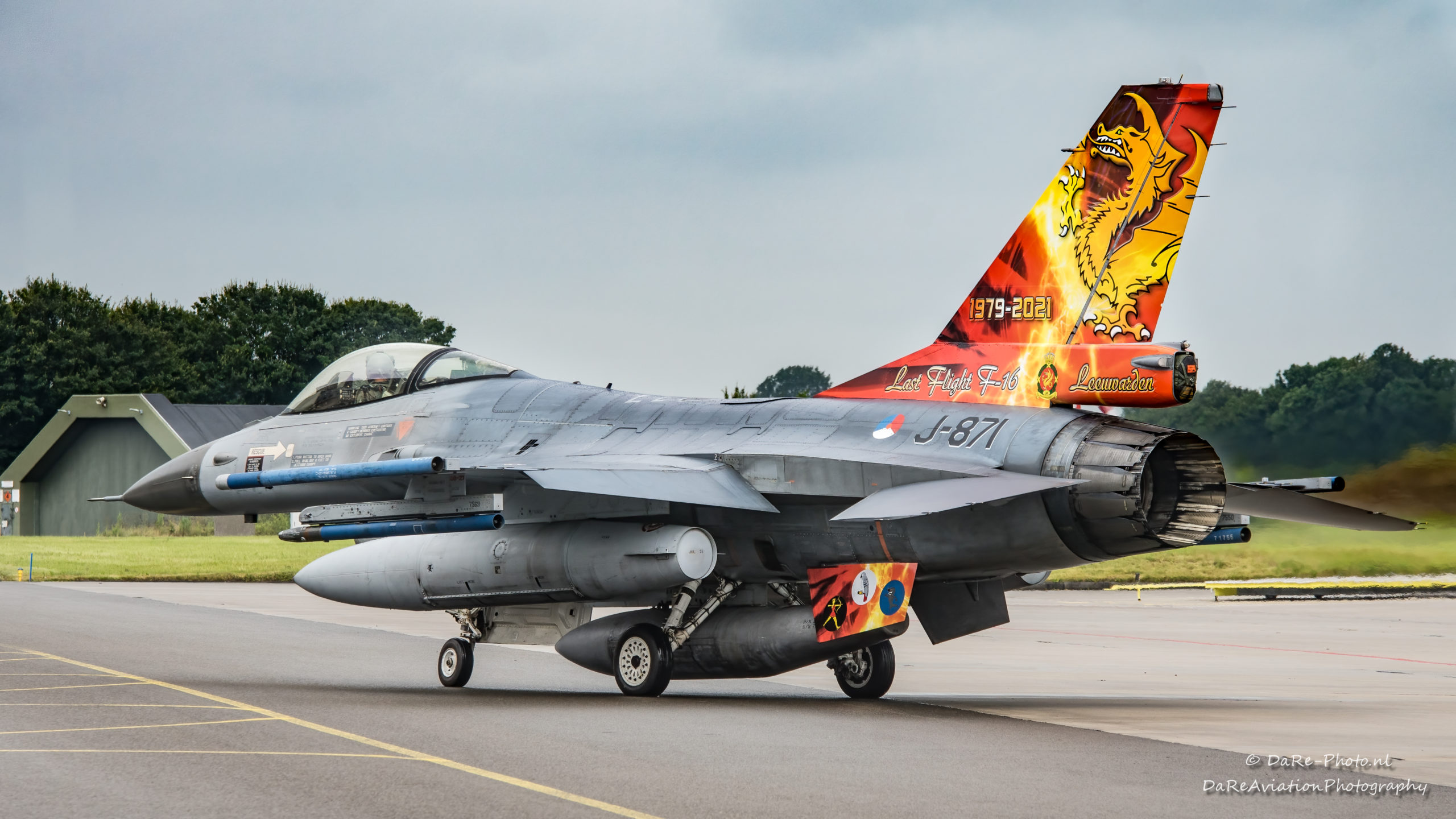 One F-16, the J-871, was equipped with the symbol of Leeuwarden Airbase, the Dragon, on its tail.
After start-up on the 5th of July the last four F-16's used all taxiways at Leeuwarden to thank aircraft enthousiasts and basepersonal for years of their interest in and work on the F-16.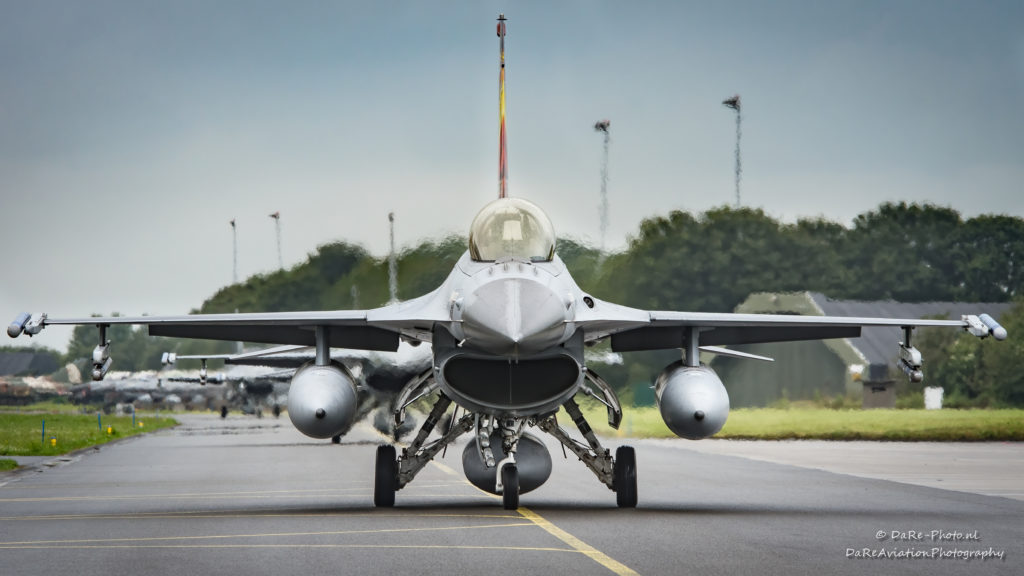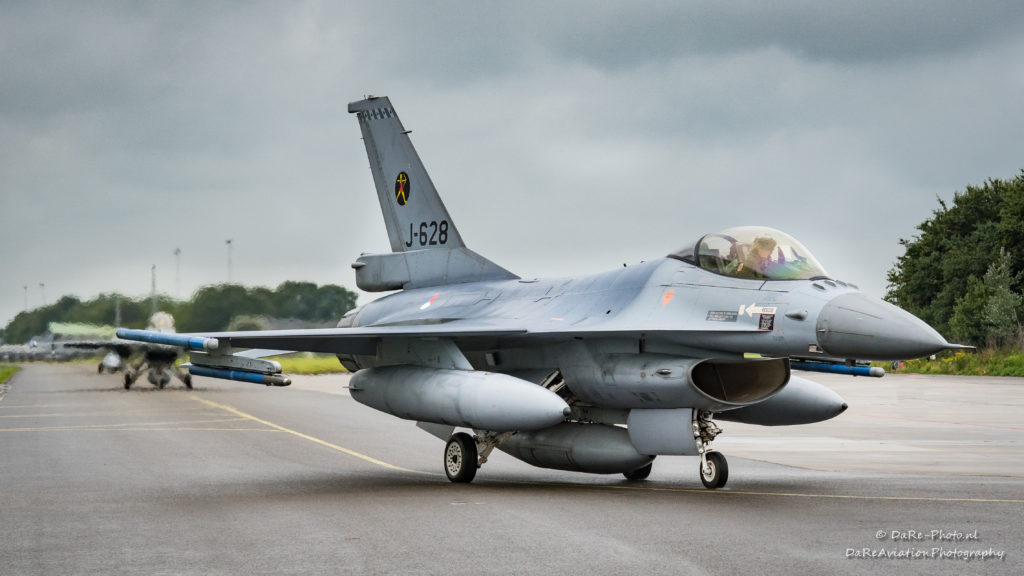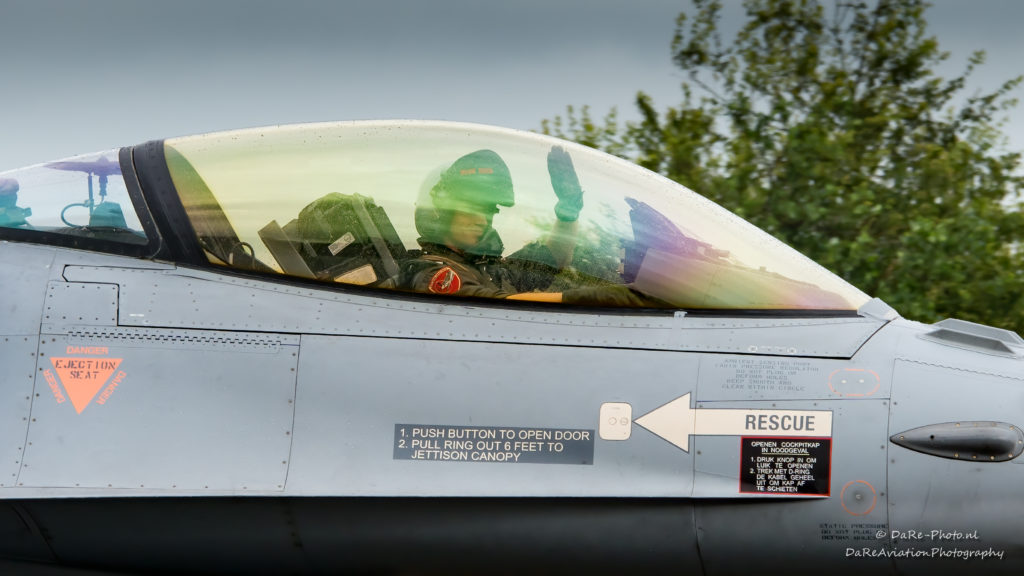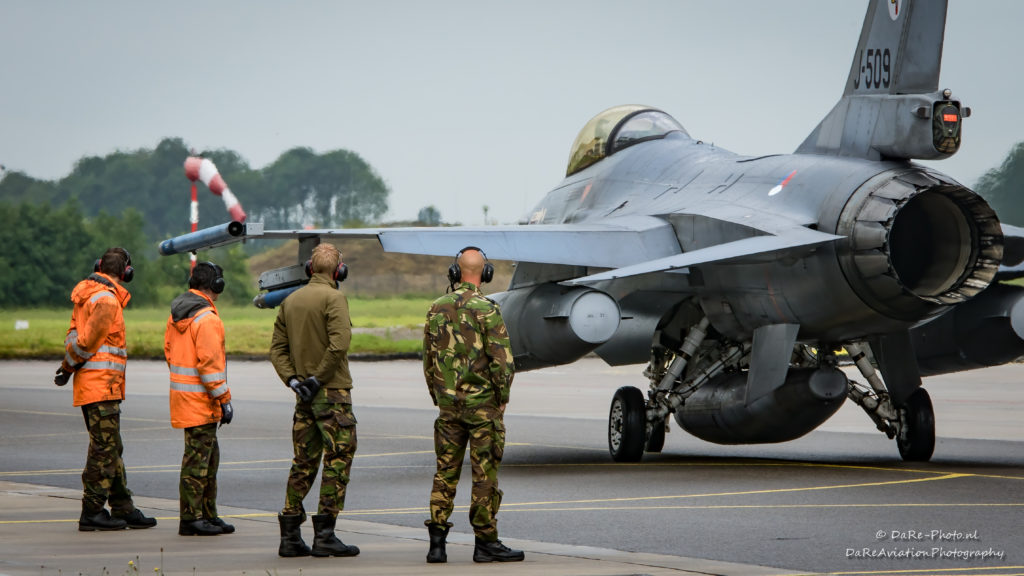 After their final take-off out off Leeuwarden Air Base, the last 4 Vipers made a formation flight over the airfield and made a trip across the Netherlands in order to land at their new homebase Volkel Air Base. There they will join the 312 squadron and will continue flying untill 2024.