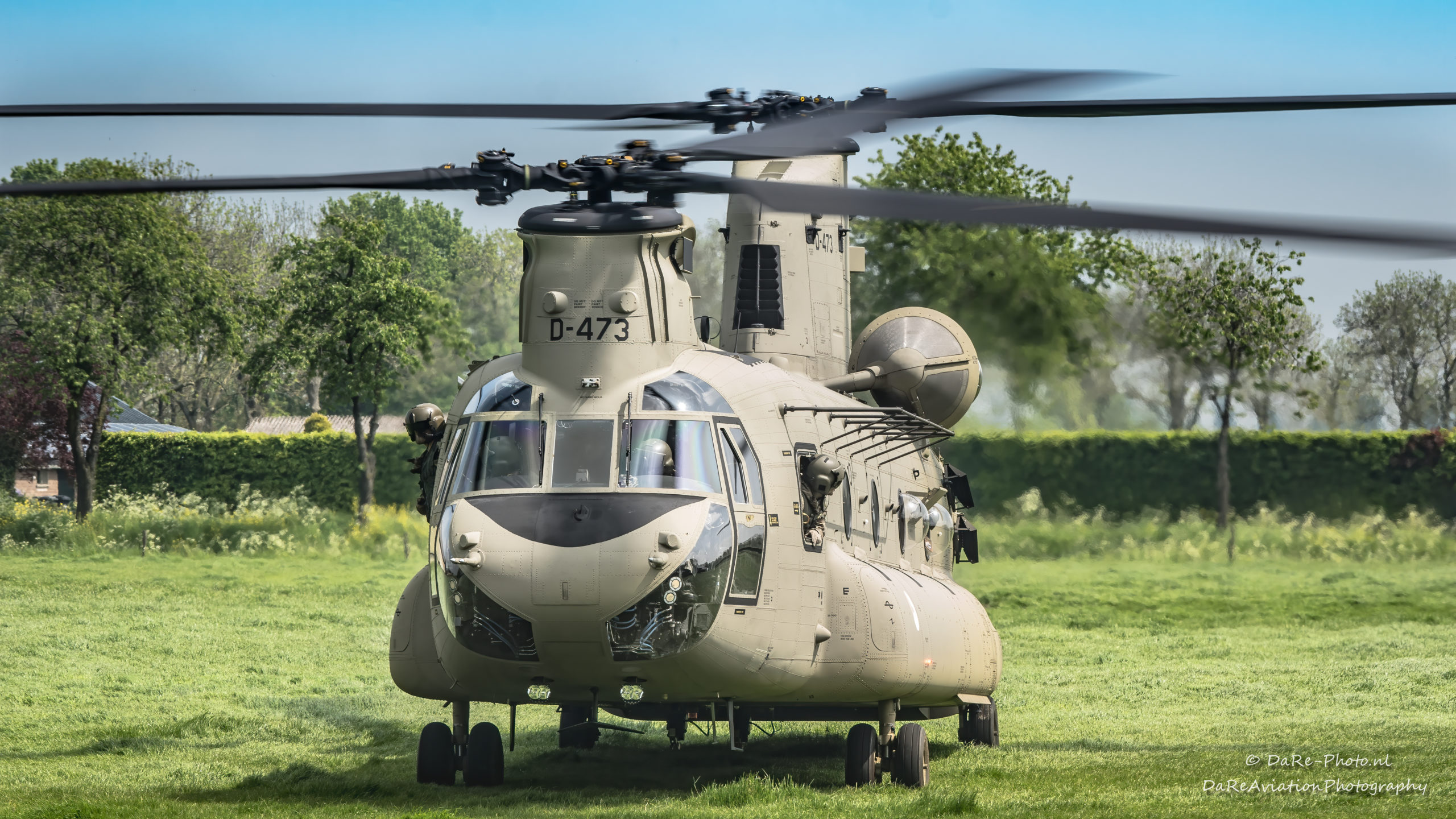 The Defense Helicopter Command (DHC ) takes care of the Helicopter Weapon Instructor Course exercise each 1,5 years under the wings of the TACTES department of the 299 squadron.
Royal Netherlands Airforce helicopter crews, receive training with the 299 Squadron, based at Gilze Rijen airbase, the Netherlands. It normally uses the helicopters of the 298, 300 and 301 squadron for flight training.
After 17 weeks this exercise should deliver weapon instructors to the Defense Helicopter Command making them tactical specialists.
To become a Helicopter Weapon Instructor, pilots have to be section lead at least, meaning they have to be able to be in charge of 3 helicopters. After the HWIC, pilots will be qualified Weapon Instructors, which means they will be able to execute evaluations during tactical training and exercises, become a tactical expert and will be able to advise commanders on a tactical level
To keep these Weapon Instructors up to speed with new tactics, the Weapon Instructor Standardization was held from the 18th untill the 20th of May. For this exercise AH-64D Apaches from 301sqn, CH-47D/F Chinooks from the 298sqn and a AS-532U2 Cougar from the 300sqn took part.
Air Combat Manouevring is an important part for this training. PC-7's, based at Woensdrecht airbase, were the opposing forces in the exercise and attacked the formations during flight.
It was the first time the "new" CH-47F flew a mission during an exercise. The CH-47D are being take out of operational service rapidly in order to be replaced by the CH-47F. The CH-47F is similar to the CH-47F being used by the US Army. Because of the similarity and the "off the shelve" principle, it is much easier to gain parts out of the US and maintain the new F-variant, then with the older CH-47D variant.